Gurls Nite Out! Its back, it's Halloween, say no more!!
About this event
Started in 2012, GNO is a Social night out for the Trans/CD community to let loose and have a little fun. We welcome everybody to our event, transgender individuals, CDs, non-binary folk, allies, and supporters in an LGBTQ2+ supportive environment.
it's Halloween, do we really need to say any more. Time to start planning your costume!!! We'll have prizes for the sexiest and the scariest costumes. Also, the best overall costume of the night, chosen by the restaurant staff, so tip your server well!
You must sign up for a ticket on Eventbtite to attend the event. Capacity is limited to 85, due to Covid restrictions, so sign up early to avoid disappointment. The event is free, but donations are gladly accepted, and will go towards supporting this night with prizes and treats! Note - a donation through Eventbrite also signs you up for a ticket, there is no need to also get a free ticket if you have donated.
Everyone loved the new venue for our event in September, so we're heading back to the same spot
The restaurant is the Chop Steakhouse and Bar, attached to the Sandman Hotel in Oakville. The restaurant has agreed to reserve the bar area for our private party.
Booking a room at the Sandman is a great option, so you don't have to worry about drinking and driving. The Girls Night Out group rate at the Sandman is now set up - $99. We suggest you check online first because when we checked, there were better deals available online!!
The group cut-off date is October 15th. Guests can now call 1-800-SANDMAN and quote group #165016.
We will also set up a room sharing group on the event's Facebook page so people interested in sharing a room can find a roommate.
As the party won't start until 10:00pm, we encourage you to book a table at the restaurant for dinner prior to the event. New to GNO? We are hoping some of our event "veterans" will volunteer to host tables of up to six so you can meet fellow newbies in a more intimate setting. Look for more details on that on social media.
Not able to make it to dinner, no fear, there will be snacking options available at the bar during the event - see Happy Hour menu:
https://chop.ca/ontario/oakville-steak-restaurant/burlington-oakville/touchless-menu#happy_hour
Signing up for Eventbrite is free and you can sign up using your preferred name. For example, if you normally present as male, but will present as female at the event, you can sign up using your female name.
There are two ticket types for the event. One is free, just select that option, the number of tickets for your party, answer the question about the hotel, and checkout.
The other option gets you a ticket as well, but also allows you to provide a donation. You can use either a credit card or Paypal for the donation. Just enter the donation amount in the box, answer the question about the hotel, and checkout. The donation option only shows as one attendee, so if there are more people in your party, please "buy" the appropriate number of free tickets as well.
Jamie of TGCD Style Toronto is the event's official makeup artist. Jamie is a professional makeup artist and stylist offering realistic (non-drag) male-to-female transformations from head to toe, makeup lessons, storage of your femme wardrobe, and consulting on femme poise and movement. She also carries a selection of wigs and cosmetics. Jamie can also order what you need for you and have it shipped to her home for an easy, discreet pickup.
Please contact her direct to book a makeover prior to the event. You won't regret it, she is amazing. Her website is:
https://www.tgcdstyletoronto.com/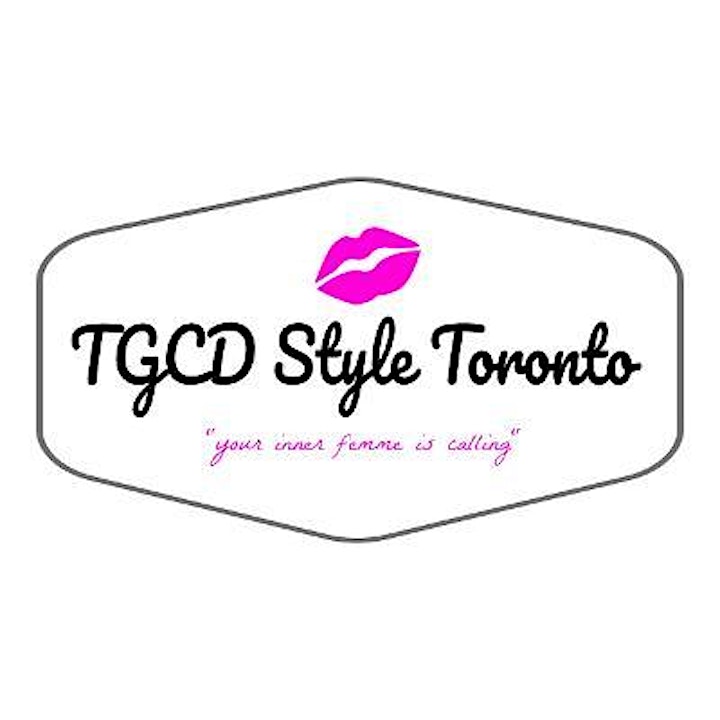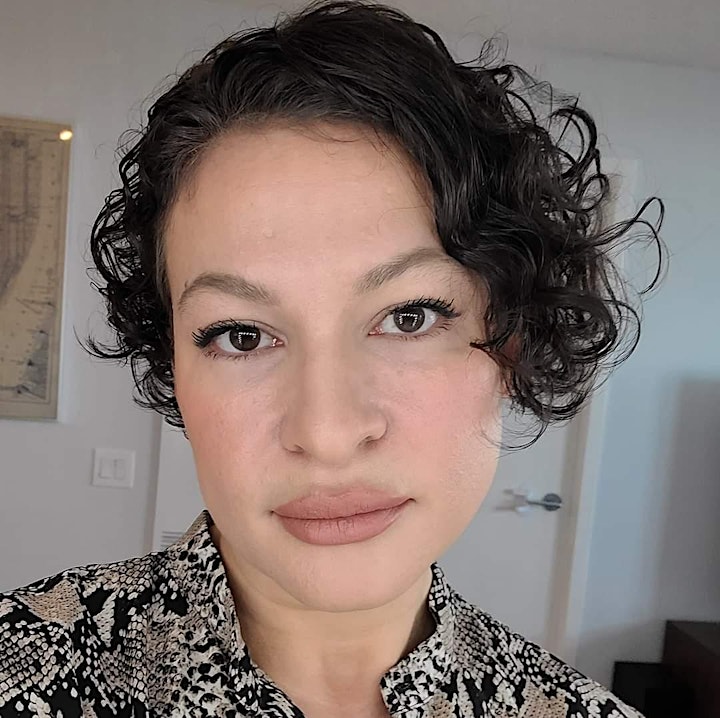 1. COVID-19 Warning
An inherent risk of exposure to COVID-19 exists in any public place where people are present. COVID-19 is an extremely contagious disease that can lead to severe illness and death. Senior citizens and people with underlying medical conditions are especially vulnerable.
By attending the Girls Night Out event on October 30, 2021, you voluntarily assume all risks related to exposure to COVID-19.
2. Health Acknowledgement
Help keep each other healthy. Please make sure that you have reviewed any advisories or restrictions that may be in place in Ontario. Visit https://covid-19.ontario.ca/index.html for information.
By attending the Gurls Night Out event on October 31, 2021, you are confirming that you and all persons in your party:
- are not experiencing any of the symptoms of COVID-19, including:
- Fever or chills
- Cough
- Shortness of breath or difficulty breathing
- Fatigue
- Muscle or body aches
- Headache
- New loss of taste or smell
- Sore throat
- Congestion or runny nose
- Nausea or vomiting
- Diarrhea
- have not been in contact with someone with confirmed or suspected COVID-19 symptoms without completing a 14-day quarantine
- are not under any self-quarantine orders
- have received two doses of a COVID-19 vaccine approved by Health Canada ( the restaurant will check your vaccine status prior to entry to the event in accordance with provincial regulation)
Individuals who cannot confirm all of the above criteria must not attend the Gurls Night Out event on October 30, 2021.
By attending the Gurls Night Out event on October 30, 2021, you acknowledge that you understand and will abide by the above health-and-safety requirements.
3. Capacity limits and waitlist
The bar area of the restaurant only has seating for 85 people under the Stage 3 restrictions. Please let us know if you have a ticket but can no longer attend.
We will set up a wait list on Eventbrite if we are at capacity. If tickets become available for whatever reason, they will be offered on a first come, first serve basis to folk who signed up on the wait list. Should tickets become available, you may receive an email from Eventbrite and will have 24 hours to "purchase" your ticket before it is offered to the next person on the list.
Hope to see you at the event.
Sarah and Sianna