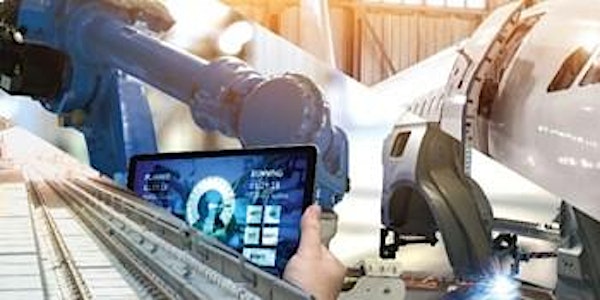 GNSS INFRASTRUCTURE REQUIREMENTS FOR AUTOMATION IN THE TRANSPORT SECTOR
About this event
As consultants for Transport Canada's Innovation Centre, we are inviting industry, academia and government technical representatives to participate in the "GNSS PNT Infrastructure Requirements for Automation in the Transportation Sector" workshop which will be held virtually on Thursday, December 9th, 2021, from 11 am to 5 pm EST.
Background / Objectives
Global Navigation Satellite Systems (GNSS), including GPS are mainstays for Positioning, Navigation and Timing (PNT) in the transportation industry. These and related technologies continue to evolve, along with rapidly developing automation processes in transportation. Transport Canada seeks input in GNSS PNT infrastructure requirements necessary to enable next-generation automated transportation systems. This workshop follows on from the successful June 2019 event hosted by Transport Canada entitled "Canadian PNT Workshop on Connected and Automated Vehicles". The main objectives of the current workshop are to present an analysis of Canadian GNSS PNT infrastructure requirements and proposed recommendations, and to solicit audience feedback on these requirements and recommendations.
Content
The workshop will consist of four focussed sessions, namely: Summary of the GNSS PNT requirements analysis; selected current technology developments; selected near-term technology developments; and a discussion on requirements/recommendations. Invited speakers include technology leading companies Hexagon, u-blox and Rogers Communications. Prior to the workshop, GNSS PNT requirements analysis material and a brief questionnaire will be sent to all attendees. Information from the presentations hosted, audience polls, and general discussions will then be summarized for distribution to participants.
Why attend
This is an excellent opportunity for all stakeholders to learn about and discuss the technical issues, consider potential paths forward, and to have their voices heard regarding what they would like to have occur in the Canadian GNSS / PNT space for automation in the Canadian Transportation sector.
Registration
Registration is free – simply register at the link below. Feel free to forward this e-mail to others within your organization that may wish to attend. In the coming weeks, additional workshop materials will be sent to all registrants including the agenda, background documentation, and a workshop questionnaire.
Looking forward to seeing you virtually at this upcoming event.
Professor Sunil Bisnath and Dr. Garrett Seepersad – on behalf of Transport Canada
_____________________________________________________________________________________
Le Centre d'innovation de Transports Canada invite les représentants techniques de l'industrie, des universités et des gouvernements à participer à la conférence virtuelle sur les « Exigences de l'infrastructure de PNS des GNSS pour l'automatisation dans le secteur des transports », qui aura lieu le jeudi 9 décembre 2021, de 11 h à 17 h HNE.
Contexte / objectifs
Les systèmes mondiaux de navigation par satellite (GNSS), dont le GPS, sont les piliers du positionnement, de la navigation et de la synchronisation (PNS) dans le secteur des transports. Ces technologies et les technologies connexes continuent d'évoluer, à l'instar des processus d'automatisation des transports qui se développent rapidement. Transports Canada cherche à obtenir des commentaires sur les exigences de l'infrastructure de PNS des GNSS qui seront nécessaires aux réseaux de transport automatisés de la prochaine génération. Cet atelier fait suite à l'événement tenu par Transports Canada en juin 2019, à savoir l'Atelier canadien sur le PNS pour les véhicules connectés et automatisés, lequel avait été couronné de succès. Les principaux objectifs de l'atelier actuel consistent à présenter une analyse des exigences de l'infrastructure canadienne de PNS des GNSS et des recommandations proposées, et de solliciter les commentaires du public sur ces exigences et recommandations.
Contenu
L'atelier se composera de quatre séances ciblées, notamment : un résumé de l'analyse des besoins en matière de PNS des GNSS; certains développements technologiques actuels; certains développements technologiques à court terme; et une discussion sur les exigences/recommandations. Les grandes entreprises de technologie Hexagon, u-blox et Rogers Communications figurent parmi les conférenciers invités. Avant l'atelier, du matériel d'analyse des exigences de PNS des GNSS et un bref questionnaire seront envoyés à tous les participants. Les renseignements issus des présentations, les sondages et les discussions générales seront ensuite résumés pour être distribués aux participants.
Pourquoi participer
Il s'agit d'une excellente occasion pour tous les intervenants de s'informer et de discuter des questions techniques, d'envisager les plans d'action possibles et de faire connaître leur avis sur ce qu'ils souhaiteraient voir se produire dans l'espace canadien de PNS des GNSS pour l'automatisation du secteur des transports au Canada.
Inscription
L'inscription est gratuite – il suffit de s'inscrire en cliquant sur le lien ci-dessous. N'hésitez pas à transmettre ce courriel à d'autres personnes de votre organisation qui souhaiteraient y assister. Au cours des semaines à venir, des documents supplémentaires pour l'atelier seront envoyés à toutes les personnes inscrites, notamment l'ordre du jour, des documents de référence et un questionnaire sur l'atelier.
Au plaisir de vous voir virtuellement lors de cet événement.
Professeur Sunil Bisnath et Dr. Garrett Seepersad – de la part de Transports Canada