Description
"Go With Your Gut" is the 8th installment of the Laboratory Medicine and Pathobiology Student Union's (LMPSU) popular annual conference series. Join us this January as we explore the role of the gut microbiota in health and disease. The event will feature five highly esteemed speakers, a career panel, and a poster fair to showcase undergraduate research.
The conference will dive into topics such as inflammation, metagenomic sequencing, and emerging therapies. Our goal is to educate and inspire our attendees on the latest developments in the field while also informing them about possible career pathways and providing networking opportunities.
Health breaks will be interspersed among the sessions. Breakfast, lunch, snacks, and refreshments will be provided for free of charge. Registration begins at 8:45 a.m.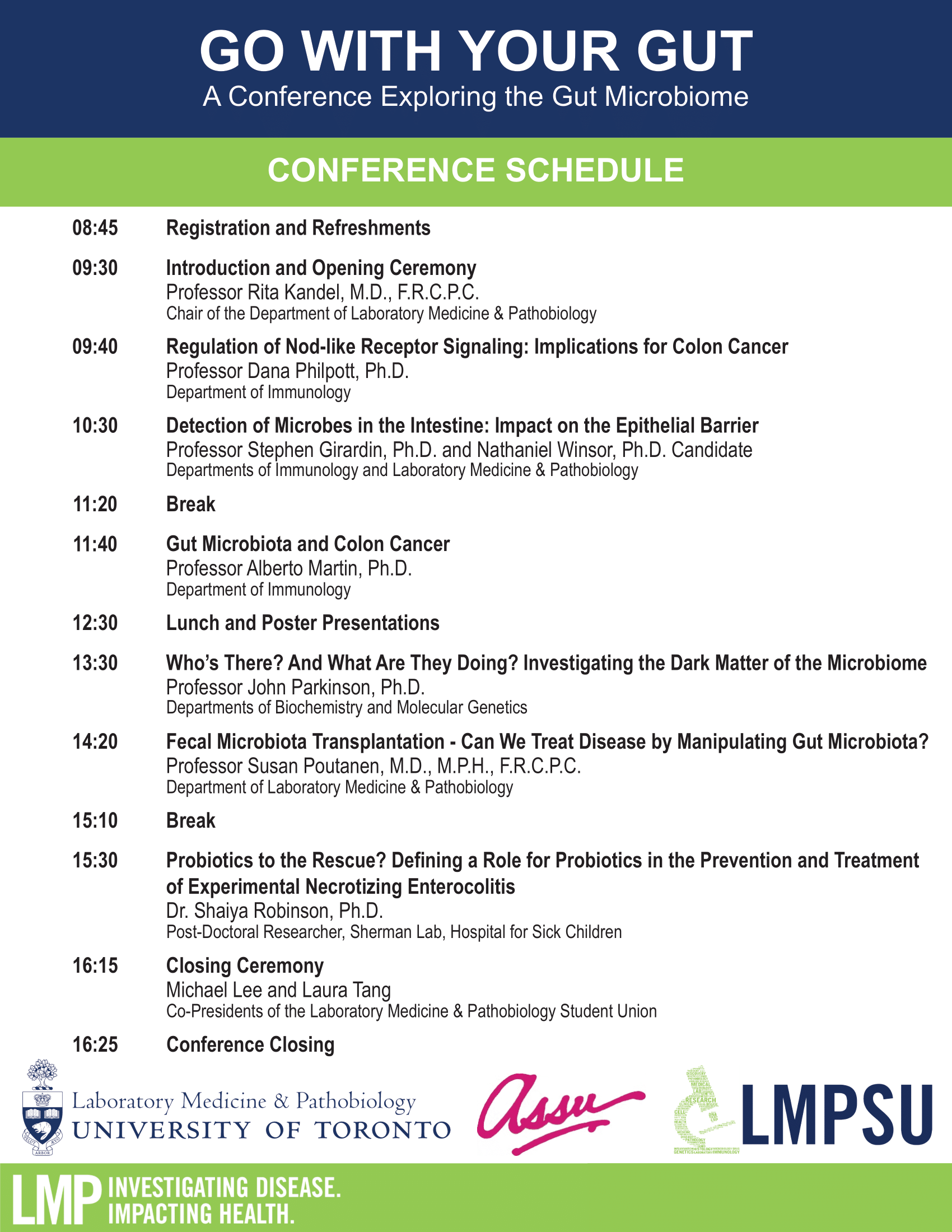 FAQs
Do I need to be an LMP student or staff member to attend?
You do not need to be affiliated with LMP or the LMPSU in any way to attend this event. Everyone is welcome!
How can I contact the organizer with any questions?
You can email us at lmpexecs@gmail.com. We're happy to help!
Am I allowed to attend certain sessions only?
Yes, you can drop by for any of the sessions, but please do so during breaks in order to not disturb a session.