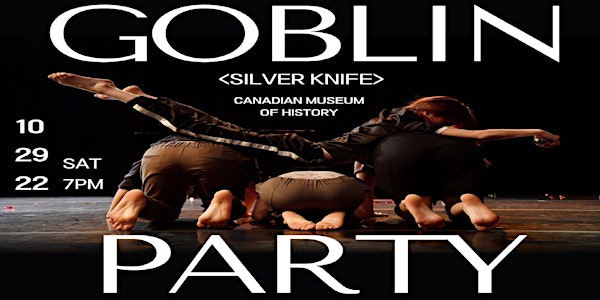 Goblin Party - Korean Contemporary Dance Performance
Indulge yourself into by Korean comtemporary dance team, Goblin Party, as they portray repressed emotions through dance.
When and where
Location
Canadian Museum of History 100 Rue Laurier Gatineau, QC K1A 0M8 Canada
About this event
Silver Knife is inspired by the silver knife that Korean widows had to wear historically to attack someone or commit suicide to protect her chastity.
The dancers show various aspects of human beings on stage not only by dancing, but also by singing, rapping, cursing, and resting by doing nothing on stage.
The imaginary island of Silver Knife is where only women are living, and their sharp repressed emotions are portrayed through movements. This piece shows the contradictory feelings of women who are bashful yet filled with anger and lead us beyond the idea of 'women' and reminds the emotions of those who need to keep concealing something in life.
Goblin Party
Founded in 2007, Goblin Party has performed in and out of Korea using a traditional Korean monster goblin as its symbol.
As the company consists of artists who can both choreograph and dance, a choreographer or a leader may differ from performance to performance. Goblin Party places emphasis on communication and is interested in producing performances that extend the audience's vision. Goblin Party creates performances based on in-depth research on humans who face familiar or unfamiliar situations. Many situations which a human being experiences lead to different phenomena and to invisible and diverse emotions.
Goblin Party usually goes through human emotions and physical responses that emerge from familiar or unfamiliar situations and experiences. They then create stories to imagine and meditate on all their experiences and feelings.