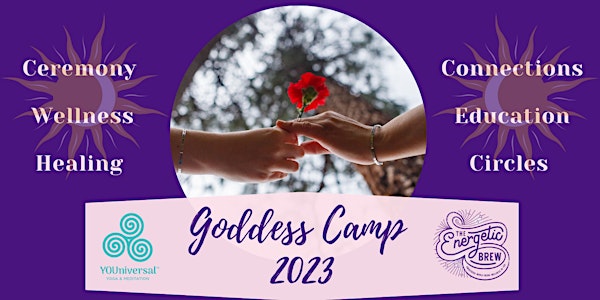 Goddess Camp 2023
There's lots of talk about masculine and feminine energy The time has come for us to acknowledge how to balance them within ourselves!
About this event
Curious about how to connect to the sun and moon ?
Have you been looking for ceremonial community ?
We invite you to join this powerful 5 month journey of community connection. Here we will awaken and ignite our innate wisdom, alchemize with the cosmic universal energies and celebrate our balance of solar and lunar frequency within our whole-being.
We are gathering with the intention to heal and co-create from the highest good so that our magical goddess awakens with purpose.
The time has come to be present, to release, to heal historical wounds and stop seeing each other as competition.
It is time for us to step into ceremony, to witness our beauty, to cherish our stages, to honour our deeper learning, and to connect to all of our senses, the land and celestial energies. Most importantly, to connect to our Self and re-evaluate who we are in relationships.
The momentum and potency in this container will nourish our collective community. We will create space for balancing your emotions, connecting to solar and lunar energies, walking the path of YOUr Goddess and aligning with the energetic brew that we dance in.
What's Included
🌙 7 x 90 min Online Goddess Sessions
🌙 Online 3-day Goddess Summit
🌙 3 night Goddess Camp at Camp OAC
🌙 One year membership to ESP Wellness Learning Center's online learning library.
🌙 Weekly Journal prompts and Self Care practices
🌙 Meditation Library
🌙 Private Facebook and Discord Group
🌙 Energy Medicine Teachings
🌙 Lunar and Solar Ceremonies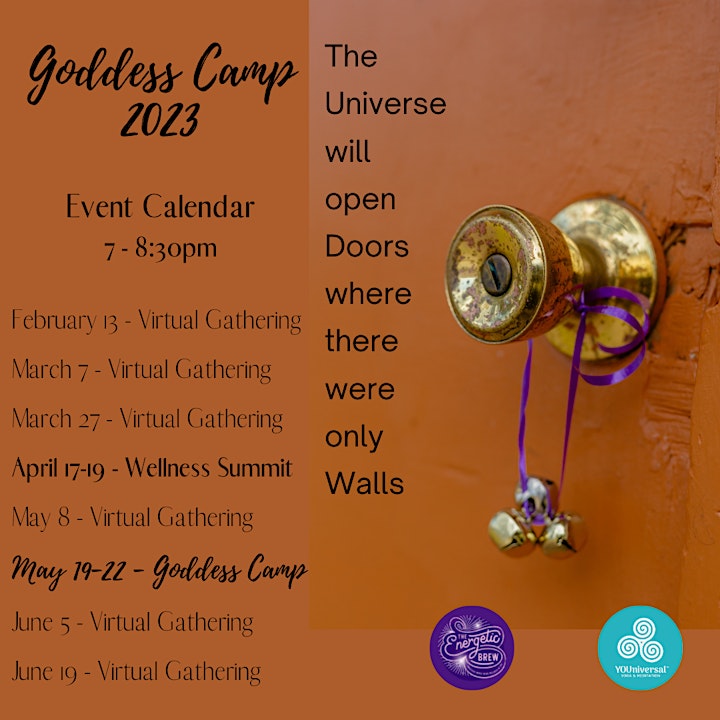 So, Are you ready for this engaged sacred playful container to Awaken Your Whole-Being Wellness ?
Secure your spot for this transformational cosmic container.
You can save on the eventbrite fees by e-transfering us directly at rochelle@espparent.com
Please reach out for payment plan or to apply for one of our scholarships.
Your Goddess Camp Facilitators: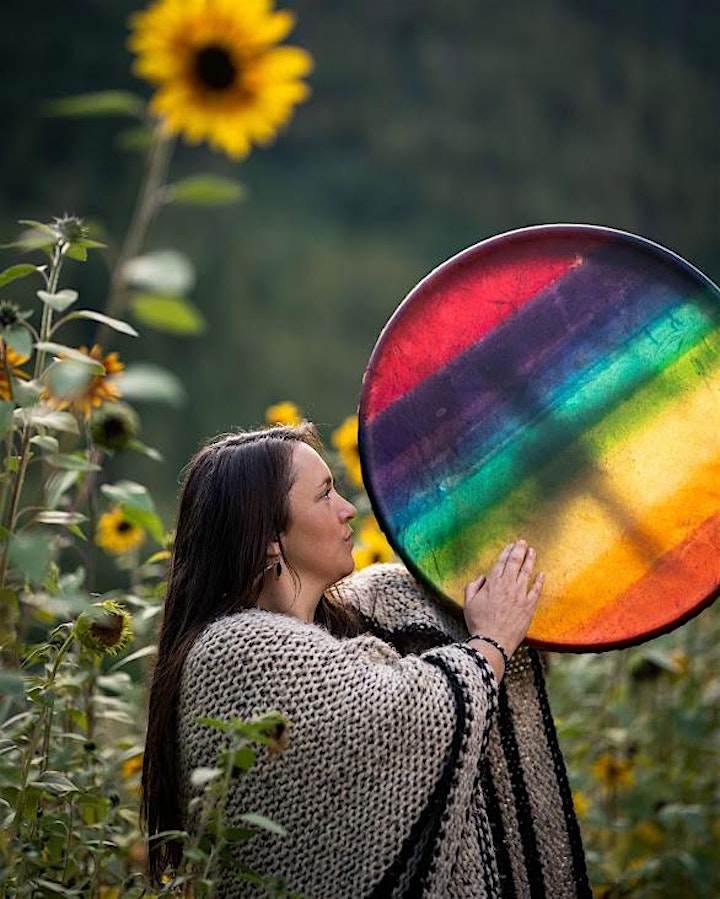 Rochelle McFarlane is the founder of ESP Wellness Learning Centre, the space where families learn about Engaged Sacred Play.
She's an Energetic Medicine Woman, certified International Kinesiology College Instructor, a drum maker, an International best selling author and a sought after wellness speaker.
For the last 25 years she has formulated a system that helps activate your innate healing ability so that you can live holistically happy.
She's a passionate playful mother of 4 home-schooled children and a wife of 20 years
When she's not working with clients or recording episodes for The Energetic Brew Podcast you will find her drumming at the water's edge honoring the Cosmos, Grandmother Moon, Grandfather Sun & Mother Gaia.
Connect on Social Media
www.facebook.com/theenergeticbrew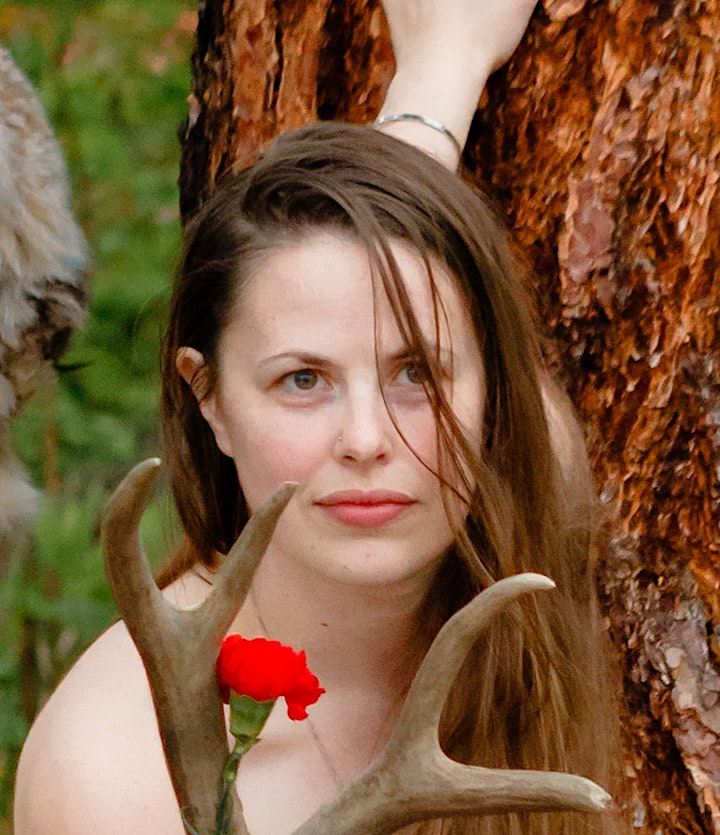 Jaci MacKendrick has been practicing yoga and energy work for 20 years, and is still like a kid in a candy store when it comes to learning and sharing with others.
Before she started her journey she was in a place of darkness, anxiety and distress. Life sucked.
In the midst of her turmoil a dear friend introduced her to the power of intention and breath. That experience reshaped the way she connected with her energy, others and Her-Self.
It led her to explore many different paths on the way to understanding how to live in balance.
She began working as a yoga & meditation guide in 2011, and with the encouragement of family and friends, expanded her practice and created YOUniversal Yoga & Meditation.
Jaci's goal as a teacher is to be a guiding light that helps others discover their own path.
https://www.facebook.com/YOUYogaLife/
Special Goddess Camp Guests: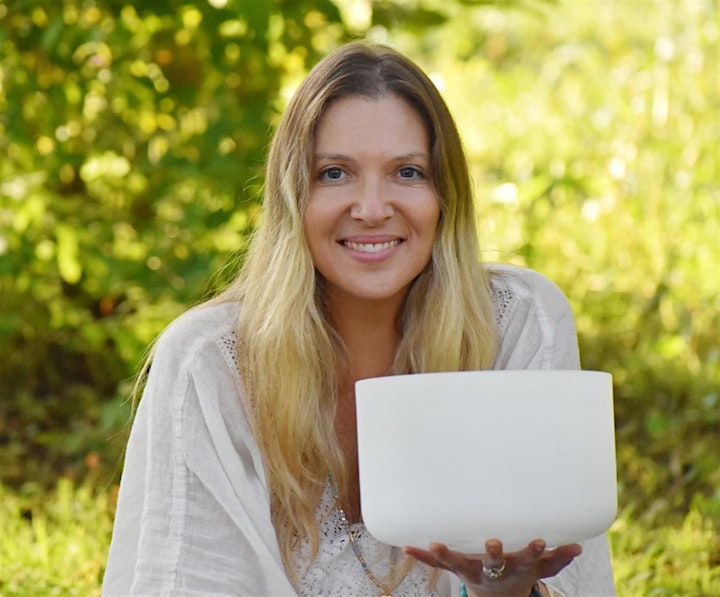 Theda Phoenix is a sacred sound channel, intuitive singer, sound-healer, songwriter and recording artist whose powerful voice, shamanic sounds and soul inspiring lyrics touch people deeply, restoring well being and creating space for transformation.
She teaches Intuitive singing classes online and leads sound journey meditation experiences since 2007 using a variety of instruments, including Intuitive Vocals, Crystal Singing Bowls, Buffalo Drum, Harp and Guitar. She creates music for meditation, yoga and wellness, as well as conferences with international speakers who have included Dr. Deepak Chopra and Dr. Joe Dispenza.
Her music inspires relaxing trance states, calming the nervous system, connecting with ones inner healing wisdom and naturally restoring wellness to the body and and spirit.
Find out more and listen to music at:
Website: http://ThedaPhoenix.com
Listen: http://thedaphoenix.bandcamp.com/
Youtube: https://www.youtube.com/channel/UCOUn0KPUxBBmNsL8LI2wriA
Spotify: https://open.spotify.com/artist/0HZ8LgUMCnLAXeJ8Bal4Z5
facebook: https://www.facebook.com/intuitivesinger
instagram: https://www.instagram.com/theda.phoenix/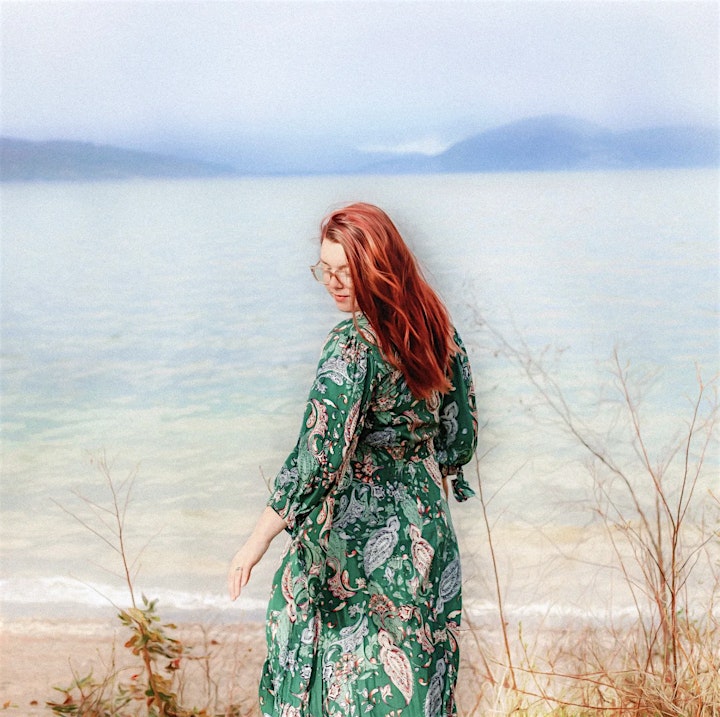 Katelyn is the photographer behind Kate's Lens. Her motto is "human connection over perfection".
She focuses on capturing raw, authentic moments. She is a creative at heart and avid collector of hobbies and interests. Often these come and go.
Photography has stuck around for more than a decade. It is her dream job and true passion.