Sales Have Ended
Ticket sales have ended
Thank you so much for your interest. At this time we have concluded the sale for this event. Stay up to update with other upcoming events: Visit our church website: https://theholyremnant.ca/ Subscribe to our church YouTube channel: https://www.youtube.com/channel/UCTs9V7PIxIIZVX9htij8Q7g Stay in the loop with The Women of Integrity by joining our communication line by texting EZWOI to 1-833-612-0826 Follow us on Instagram: @thrac_woi https://www.instagram.com/thrac_woi/
Sales Have Ended
Ticket sales have ended
Thank you so much for your interest. At this time we have concluded the sale for this event. Stay up to update with other upcoming events: Visit our church website: https://theholyremnant.ca/ Subscribe to our church YouTube channel: https://www.youtube.com/channel/UCTs9V7PIxIIZVX9htij8Q7g Stay in the loop with The Women of Integrity by joining our communication line by texting EZWOI to 1-833-612-0826 Follow us on Instagram: @thrac_woi https://www.instagram.com/thrac_woi/
Gods Masterpiece: Walking in the Path God Has Designed for You Ephesians 2:10 June 11- June 13, 2021
About this event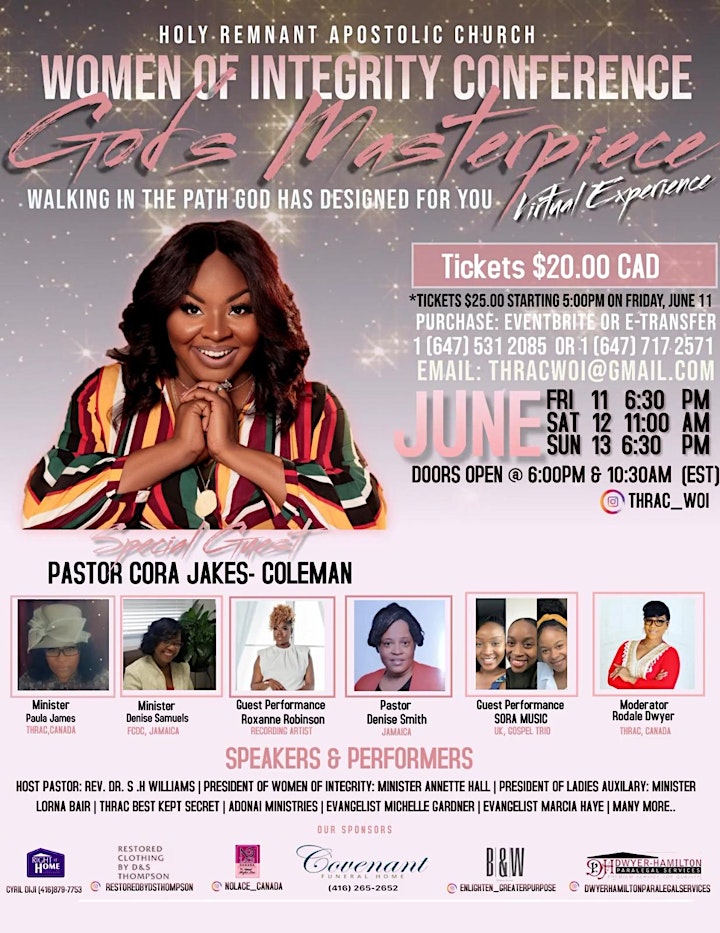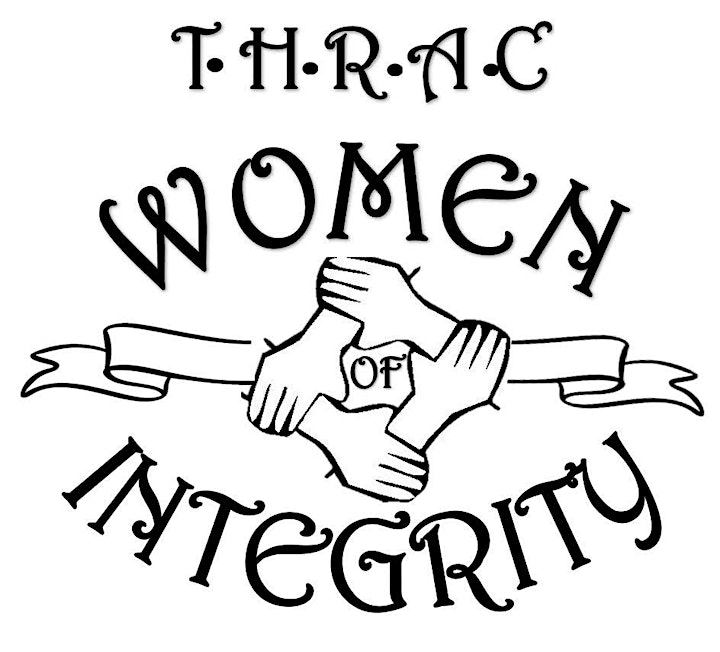 Join the Women of Integrity ministry for our first ever virtual conference.
Gods Masterpiece: Walking in the Path God Has Designed for You
Ephesians 2:10
"For we are his workmanship, created in Christ Jesus unto good works, which God hath before ordained that we should walk in them"
We are the Women of Integrity from the Holy Remnant Apostolic Church. Our mission is to empower, encourage and equip women of God to walk in the authority that God has given them. We are Women of Integrity linking arms together and through the spirit of unity we are stronger.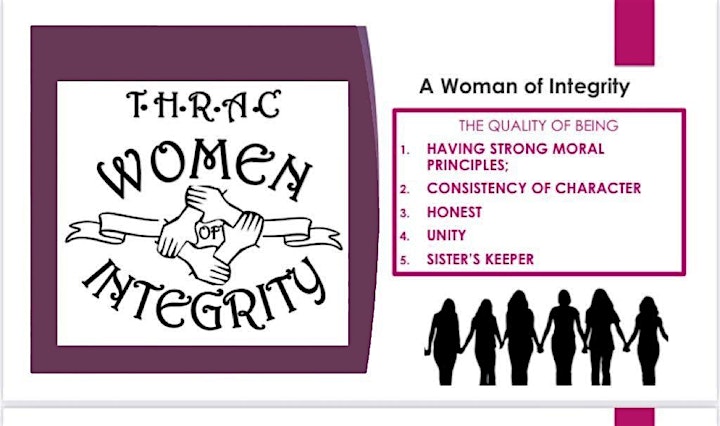 As Women of God we have been created in God's likeness and in his image. Each woman is created uniquely by God to shine like the diamonds that we are. You are God's masterpiece there is no other woman on this earth that is created like you.
We have a powerful lineup of women of God from around the world who have been anointed and appointed by God to minister to us for this conference.
Your $20 ticket will include the Friday and Saturday program and plus the Sunday Night Closing.
Your zoom link for this conference will be emailed to you 24 hours before the Friday Night event
You can also purchase your ticket via E-transfer to thracwoi@gmail.com.
Please include you name, telephone number and email address and you will be sent a link to register for the conference.
CONFERENCE SCHEDULE
Friday June 11, 2021 - 6:30 pm - 9:00 pm - Doors Open at 6:00 pm
Saturday June 12, 2021 - 11:00 am - 6:00 pm Doors Open at 10:30 am
Sunday June 13, 2021 - 6:30 pm - 9:00 pm - Doors Open at 6:00 pm
FAQ's
Where can I contact the organizers with any questions?
Email: thracwoi@gmail.com
Instagram: @thrac_woi https://www.instagram.com/thrac_woi/
Is this event virtual?
Yes this event will be broadcasted via zoom
This event will be recorded
When registering for this event you consent to the Holy Remnant Apostolic Church Photography/Video/ Social Media policy
Photography/Video/ Social Media Disclaimer Policy
Women Of Integrity of the Holy Remnant Apostolic Church reserves the right to use any photo/video taken at this event without the express written permission and without receiving compensation of those included with the photography, recording, and or social media.
Women Of Integrity may use the photography/videos in future publications or other social media material produced, used or contracted by the Women Of Integrity Ministry and the Holy Remnant Apostolic Church including but not limited to: social media, invitations, books, website, Instagram and etc.
We want to thank you in advance for joining us in our first ever virtual women's conference
If you have any questions please reach out to us!
Email: thracwoi@gmail.com
Visit our church website: https://theholyremnant.ca/
Subscribe to our church YouTube channel: https://www.youtube.com/channel/UCTs9V7PIxIIZVX9htij8Q7g
Stay in the loop with The Women of Integrity by joining our communication line by texting EZWOI to 1-833-612-0826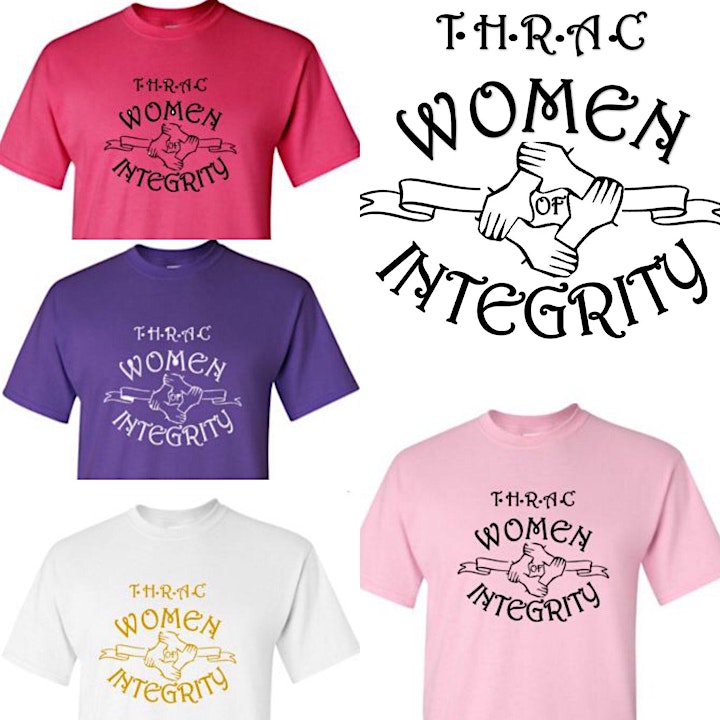 Get your official Women of Integrity t-shirt.
In these beautiful colors and you can choose the color print on the shirt.
Get your t-shirt and come out in your colors at the conference
T-Shirts are available via our Gold Sponsor's website:
https://rstoredclothing.com/products/woi-t-shirt
Follow them on Instagram @restoredbythompson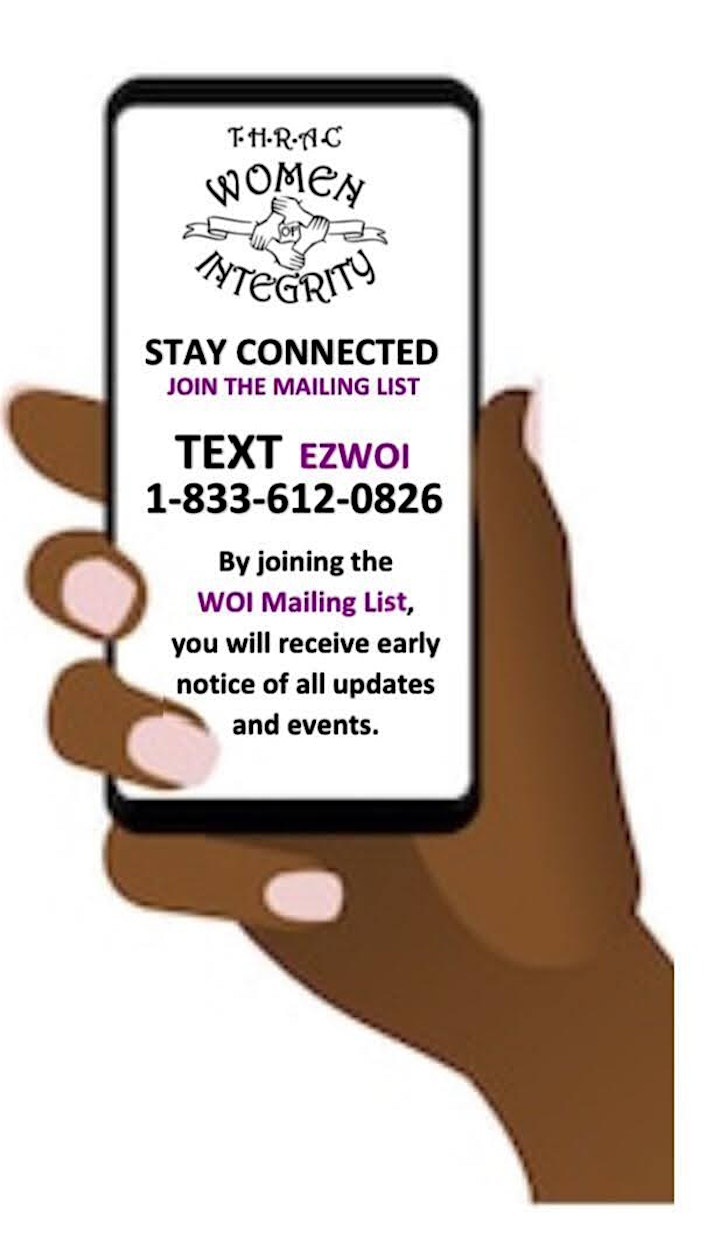 Date and time
Location
Refund policy
Organizer of Gods Masterpiece: Walking in the Path God Has Designed for You