Description
In the search to uncover the next wave of economic powerhouses, much of the global spotlight has focused on the BRIC nations. While the political and economic headwinds facing Brazil, Russia, India and China continue to present growth challenges for these nations, there is a new story unfolding: the emergence of Africa as a developing region and high-growth market.

As the Harvard Business Review recently wrote:
"In an aging world, Africa has the advantage of a young and growing population and will soon have the fastest urbanization rate in the world. By 2034, the countries of Africa are expected to have a larger workforce than either China or India—and, so far, job creation is outpacing growth in the labor force. Spending by African consumers and businesses today totals $4 trillion. Household consumption is expected to grow at an average 3.8% a year to reach $2.1 trillion in 2025, fueled both by population growth and rising incomes."

And the rest of the world is taking notice. Venture capital firms from Silicon Valley and Europe are racing to open African offices so they can uncover the next generation of disruptive businesses. In East Africa, Nairobi's startup ecosystem is thriving as entrepreneurs look to capitalize on favourable market conditions to build and scale businesses and create a new economy.


Join us as we examine the expansion of Africa's markets. We'll discuss how Canadian companies are participating and what this growth means for the future of Africa.
---
Agenda:
5:15 p.m: Registration
6:00 p.m.: Panel Discussion
7:00 p.m.: Q&A
7:15 p.m.: Networking
* Refreshments will be provided.
---
Featured Speakers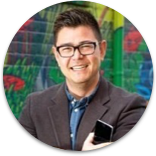 Alexander Peh, Head of Market Development & Mobile, PayPal Canada
As Head of Market Development & Mobile for PayPal Canada, Alexander is responsible for working with Canadian businesses, partners and startups to enable compelling mobile and payment experiences. Before PayPal, he was a senior strategy consultant based in London, U.K where he advised brands like Domino's, Audi, Microsoft and Vodafone Group on mobile and emerging technologies.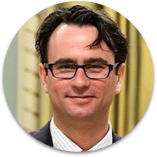 Ben Peterson, Senior Partner, Lundin Venture Partners
Ben joined the Nairobi office of Lundin Venture Partners in 2016. Ben manages new investment opportunities across East and Southern Africa and provides post-investment support to portfolio companies. Previously, Ben served as Co-Founder and CEO of Newsana Incorporated and Co-Founder and Executive Director of JHR (Journalists for Human Rights). Ben continues to serve as Chair Emeritus of JHR's Board of Directors. Ben has received many awards for his work, including Canada's Top 40 under 40 Award, the Action Canada Fellowship, the Queen's University Alumni Humanitarian Award and was recently awarded the Meritorious Service Medal, one of Canada's highest civilian honours.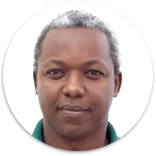 Michel Rugema, Chief Operating Officer, Solar Ship Inc.
Michel Rugema serves as the Chief Operating Officer of Solar Ship Inc. Michel has over 20 years experience as an operations manager in remote areas. He has been the manager of a diverse number of organizations ranging from USAID operations in Africa and Haiti to 5 star restaurants in New York. He is the founder and served as the managing director of Archipel Enterprises in Burundi, an owner and operator of hotels and restaurants. He served as also Director of Operations for the Cornell University's hotel. Michel has a Masters in Management from Cornell University and a BSc from Université de Montréal.