Description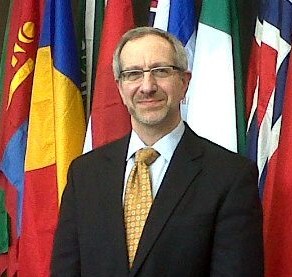 Exporting products or services to foreign markets can lead to a business' long-term sustainability and growth, increasing sales and profitability, a diversified custom
er
base and diminished risks associated with regional economic downturns. But t
he process of gearing up and "going global" can be both overwhelming and time consuming.
Fortunately, a short, concise guide to international business exists that puts the essentials of international business front and center in an easy to digest, accessible and immediately useful format. The book is called,
The Ten Commandments of International Business
, and its author is noted international business consultant and trade expert
Perry B. Newman
.
Please join us on
Friday, August 23, 2013 at 2:00 pm
Atlantic,
1:00 pm EST
, for a webinar featuring Perry B. Newman, who will present the essentials of international business as set forth in the "Ten Commandments,"
and who will be available to answer questions with webinar participants. This is an excellent opportunity to gain insights and get the essentials from an individual who has assisted hundreds of US and Canadian companies in their export efforts, worked with solo entrepreneurs, SMEs and publicly traded companies, and advised both the United States and Canadian governments on export and policy matters. He has coordinated dozens of trade missions and assisted clients in projects in more than twenty-five countries and four continents.
In this webinar participants will learn:
Why so many new-to-export businesses fail in their international efforts

Why too many trade mission participants fail to connect with foreign buyers

What every business, large or small, can do to maximize chances for success on trade missions

What markets to pursue, and what markets to avoid, as you begin your export efforts

How to move beyond exports to partnerships

And more!
Click on the link at the top of the page to register! A link to the webinar will be provided to those who register.