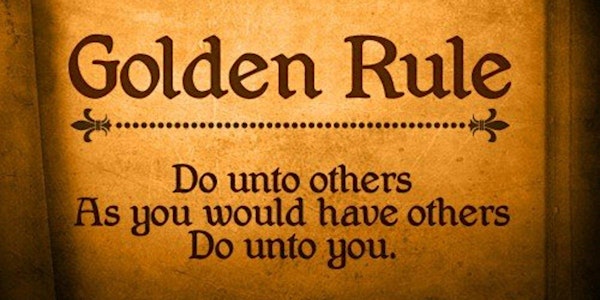 Golden Rule Presentation
Join us for a lively and interactive presentation to learn about the Golden Rule and how it relates to various faith traditions.
About this event
Interfaith Circle invites you to join us to learn about the Golden Rule, it's importance and relation to various faith traditions.
* "Golden Rule" is the simplest, most effective Interfaith Tool which enhances Interfaith Dialogue. *
In this event, we will:
Meet and learn from interfaith experts Paul McKenna and Kathy Murtha, with over 40 years of experience in interfaith work at the Scarboro Missions.
Learn what the "Golden Rule" is and how its value is shared in all of the major faith traditions is our world today.
Have fun and uplifting exercises.
Our Presenters:
Paul McKenna
Paul is the creator of the Golden Rule Poster featuring 13 religions. This poster has achieved international renown as an educational and interfaith resource.
Paul is an interfaith activist and leader in Toronto, ON, Canada for over 40 years. He is a tireless networker, bringing many people together from varied backgrounds.
With graduate degrees in theology and religion, he has created a number of do-it-yourself, educational, and curriculum resources supporting the Golden Rule and interfaith dialogue.
Kathy Murtha
Kathy has been a Retreat/Workshop facilitator for the past 30 years.  She has loved designing and facilitating retreats for young people and adults.
Kathy gained a global consciousness and sense of the importance of social justice issues through her two year VICS volunteer experience among the Huli tribal peoples in the highlands Papua New Guinea  and three years grassroots work with the marginalized and street people in Parkdale.
Kathy has an MA in theology and specializes in interfaith workshops and dialogue, women's history and spirituality, and contemplative practices.
For more information, please contact Vivian at vivian.kwok@alumni.utoronto.ca
* Zoom Coordinates to join will be emailed to those who have registered on the day of the event. *