Golden Spike Days Celebrates Canada Day
About this event
Drive Thru Event
Date: July 1 2021
Time: 11 a.m. – 7 p.m
Location: Port Moody Recreation Center Parking Lot. 300 Ioco Rd, Port Moody, BC V3H 2V7
Looking for something fun to do with your family on Canada Day?
Join us for the Golden Spike Days Drive Thru Event which will provide entertainment for all ages including:
Family friendly entertainment: the famous Golden Spike Days Can Can Dancers, Pop Junkies, March Hare, balloon artists, world-famous bubble blower Matt Henry, and the Piano Men Dueling Pianos.
Food offerings will include a well-rounded selection of tasty snacks such as mini donuts, candy floss, Rocky Point Ice Cream and home cooked fair classics such as hamburgers and mac and cheese.
Port Moody Fire Rescue and the Port Moody Police Department will have their vehicles displayed onsite and will distribute fun items for kids.
Operation LifeSaver will be onsite with a vintage railway display and more giveaways.
Each vehicle will receive a bag with promotional items from local businesses.
The Golden Spike Days Festival is one of the oldest and longest running family events in BC and is proud to have been named to The Tri-City News' A-List as 'Favorite Community Event,' several years running. The event commemorates the construction of the Canadian Pacific Railway line and its arrival at the original western terminus in Port Moody where the last spike was driven.
Tickets are available at a cost of $10 per vehicle (+ service fees)
Once you purchase your ticket and register you will receive an email confirmation. We will send you updates with additional information before the event.
COVID Protocols:
• Everyone must remain in their vehicle at all times
• No pedestrian traffic will be allowed
• Cashless payment (touchless) only
• Facemasks must be worn
Thank you to our generous sponsors
If you like this event please check out our Virtual Event from July 1st - 4th,, 2021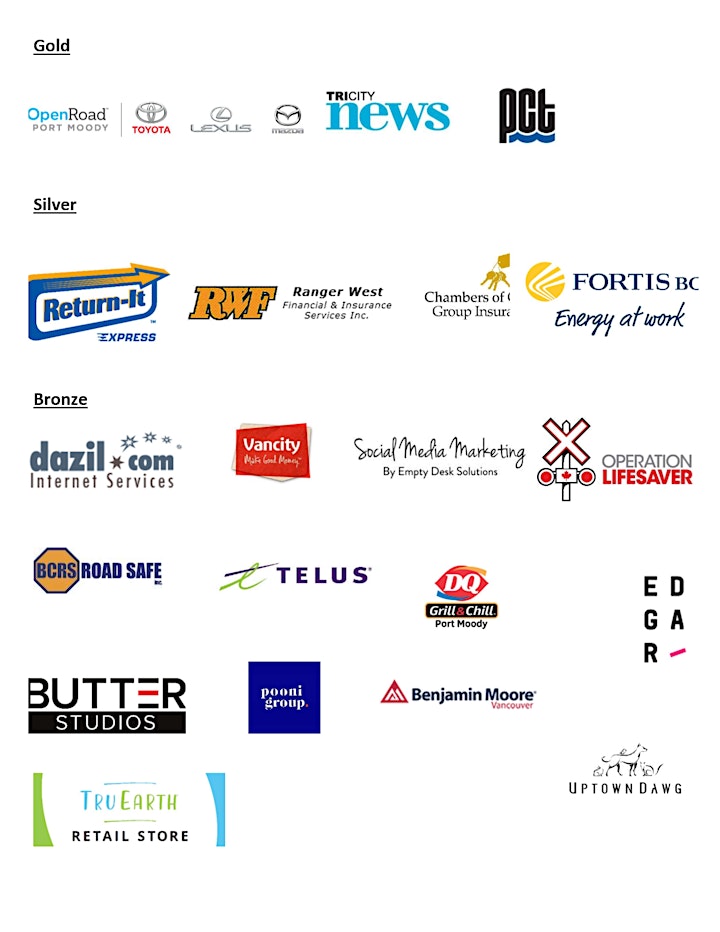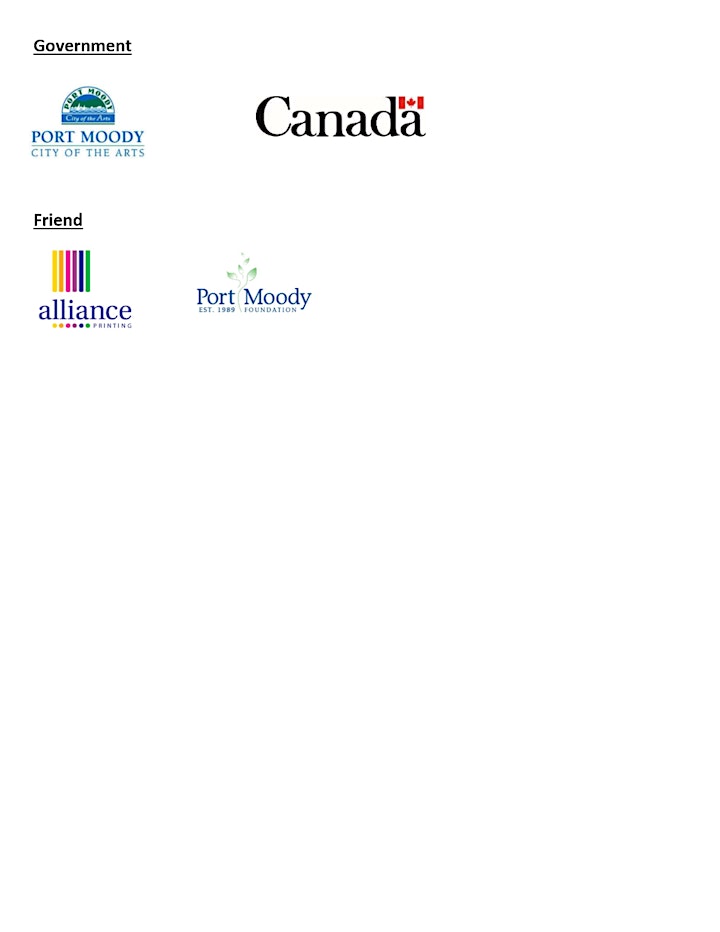 Organizer of Golden Spike Days Drive Thru Event
The Golden Spike Days Society is comprised of a board of volunteer directors. This great community festival would not be possible without the dedication and hard work of the hundreds of volunteers that help out before and during the Canada Day long weekend to ensure that the Festival is a success.