Learn the art, techniques, and philosophy of Gong playing. Spend the afternoon learning and playing Gong toward holistic resonance.
About this event
Join Gong Journeywoman, SA Bliss (Stacey Amardeep) (photo below by Dan Tracker), who has trained with Gong Master Don Conreaux in 4 countries, for an introductory Gong workshop/training to explore both theory and practice of the holistic sounds of Gong. Training Includes:
Copy of Holistic Resonance Handbook by Gong Sound Space (SA Bliss) with teachings from Grand Gong Master Don Conreaux, Yogi Bhajan, and other Gong and sound practitioners
Learning the Universal Agreement / Greeting
Approaching the Gong, choosing a Gong – symphonic or planetary
Theory and practice of how your body is a Gong
Introduction to holistic resonance
Benefits of Gong and holistic sound
Contemplative Assumptions from Magnum Opus of the Gong Volume I, by Don Conreaux
Gong strokes (hung in stand as well as hand held Gong strokes)
Opportunity to play Gongs
Deepen your understanding of how sound plays a powerful part in everyday life
You do not need a Gong to attend this training. If you have one, please bring it! No experience is necessary. Beginners are welcome. If you have some Gong experience, you are also welcome to join and deepen your knowledge of Gong teachings. All welcome.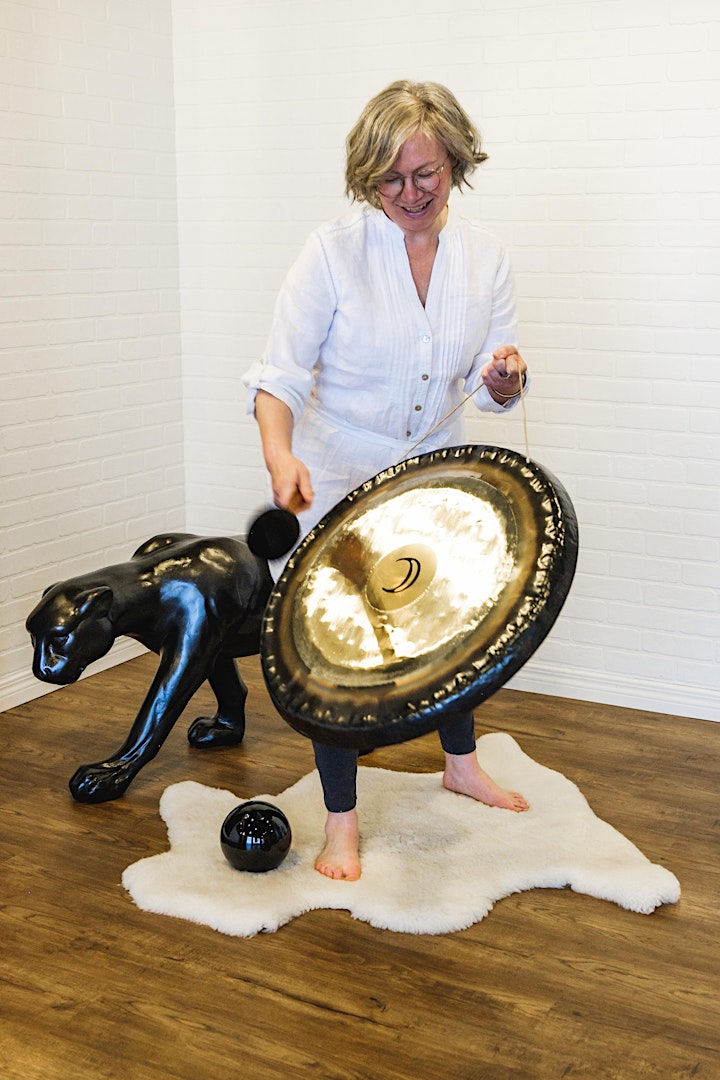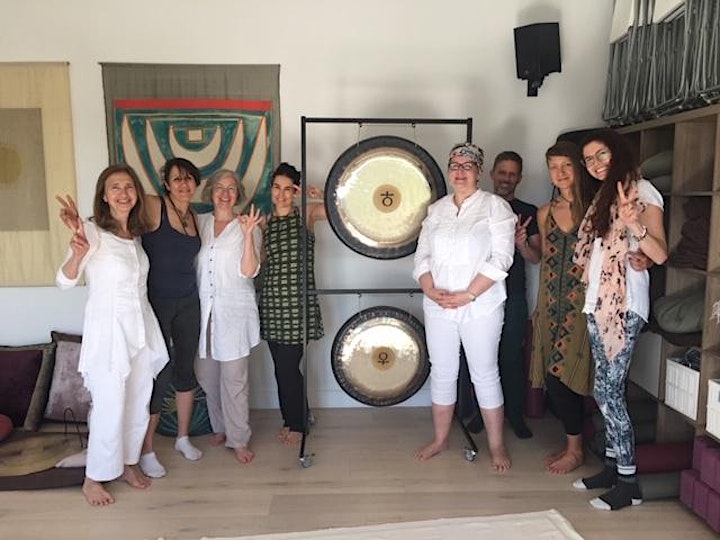 Organizer of Gong Training Toronto
Gong Sound Space events are curated by Stacey Bliss. She organizes and facilitates events featuring meditation, sound relaxation, and gong trainings in Canada and internationally. Stacey holds a doctorate in Language, Culture, and Teaching from the Faculty of Education at York University, Toronto, Canada. She has been an educator in Canada, Japan, and Korea for over 25 years. Since 2014, she has also taught yoga, meditation, and the art of gong playing. In 2017, she began ethnographically studying with yogis and gong players, and she continues to explore Sound Studies in Education and Critical Studies in Improvisation. Stacey is a SSHRC Insight Development Grant recipient (2021-2023) and she is thrilled to be conducting research for her project titled: Toward a Sound Pedagogy: A Sonic and Performative Ethnography of 'Sound Healers' in Canada.