It's Photo Day at Gonzales Preschool! It's a quick, fun photo session for your little one.
About this event
BK Studios (Anna, Lucille's mom 3's class) will be offering individual photo sessions for your child at the Outdoor Classroom at Gonzales Preschool. Photo Day for 3's class is Tuesday May 25th, and 4's class is Wednesday May 26th, during preschool hours.
This photo of your child will be paired with the class photo to create a keepsake print. Your session fee includes the final 8 x 10 print, see the example below. Any additional digital files can be purchased for $15 each (10% will be donated to the school). If any siblings wish to have a photo done, no additional fee will be charged but the $15 digital file fee will apply for any purchased images. If you do wish to bring a sibling, please come at the end of the preschool day.
After the session a web gallery will be emailed to you for viewing and ordering of digital files. The class photo with individual of your child keepsake 8x10 print will be available for pickup through the preschool in June.
Please see below example of the photo included in your $25 session fee.
Please let me know if you have any questions.
Anna McKenzie (Lucille's mom 3's class)
BK Studios
250-889-4739
info@b-kstudios.com
www.b-kstudios.com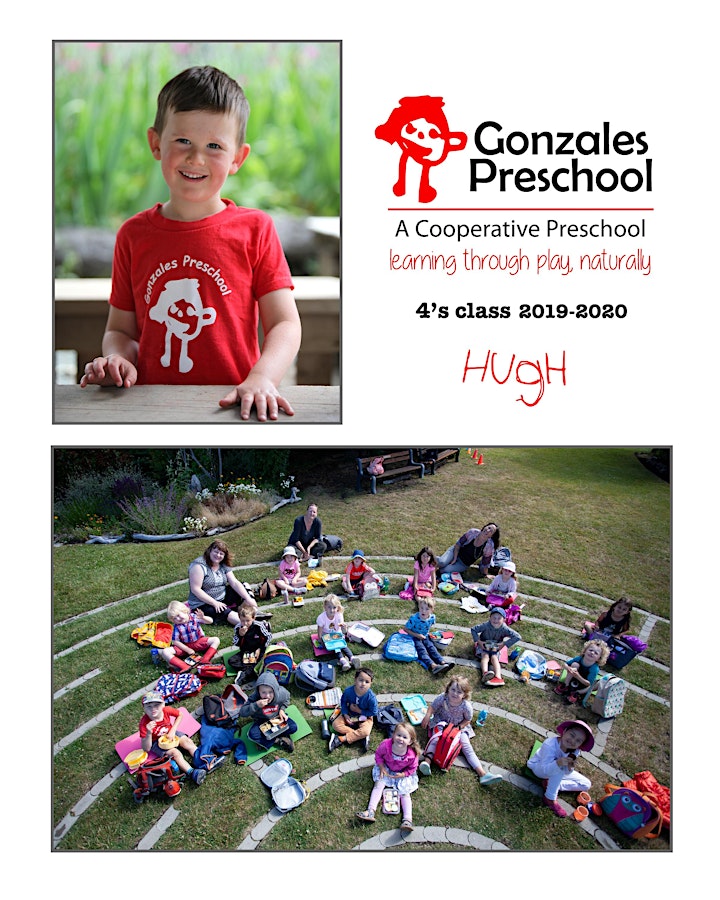 Organizer of Gonzales Preschool Photo Day 2021
We have been called photo mavens, family historians, artistic visionaries, and branding gurus. Our work has appeared in countless magazines, books and television shows, but it's when it graces your wall or your advertising that we beam the brightest.
Powerful images are the most important element of all of your marketing efforts. Stand out from the competition with unique professional images that tell your prospects who you are and what you do. Professional images sell your product, your brand: you. Without saying a word.
You want your brand to reflect that too. If you want to show the world who you are and what you do in a way that is eye-catching, truthful and new, give us a call. We'll figure out what makes you tick.
And we'll help you show the world.