We play YOU sing! Good Enough LIVE Karaoke are here to make your rockstar dreams come true.
About this Event
We play YOU sing! Live out your rock star dreams in a new way. Ever dreamt of performing live on the legendary stage of the Phoenix Concert Theatre with full production sound and lights? Share the same stage graced by The Rolling Stones, David Bowie, Green Day, Hole, Soundgarden, Sloan, Paramore, Billie Eilish, and more!
With over 100 songs in our repertoire, GELK are a 4-piece backing band that provides you an all new socially distanced live experience including covered and disinfected microphones, plexiglass on stage barriers and a safely socially distanced backing band.
Belt out your favourite song on stage! Bringing our act for the first time to the Phoenix Concert Theatre, GELK's live karaoke will be performed in front of a seated audience. Seating is socially distanced and limited, so get your tickets now. We'd like to limit cash transactions at the door as much as possible.
_________
Testimonials:
Good Enough' is a blatant misnomer - the band was excellent and all of my guests gushed compliments. - Malcolm White
Good Enough Karaoke?" More like "Best Karaoke Ever!" - Adi Segal, TWG
I hired Good Enough Live Karaoke to play at my house for my husband's 40th birthday. People really got into the live karaoke and had an absolute blast. By the end the crowd was chanting for "one more song, one more song," - Rachael Yeager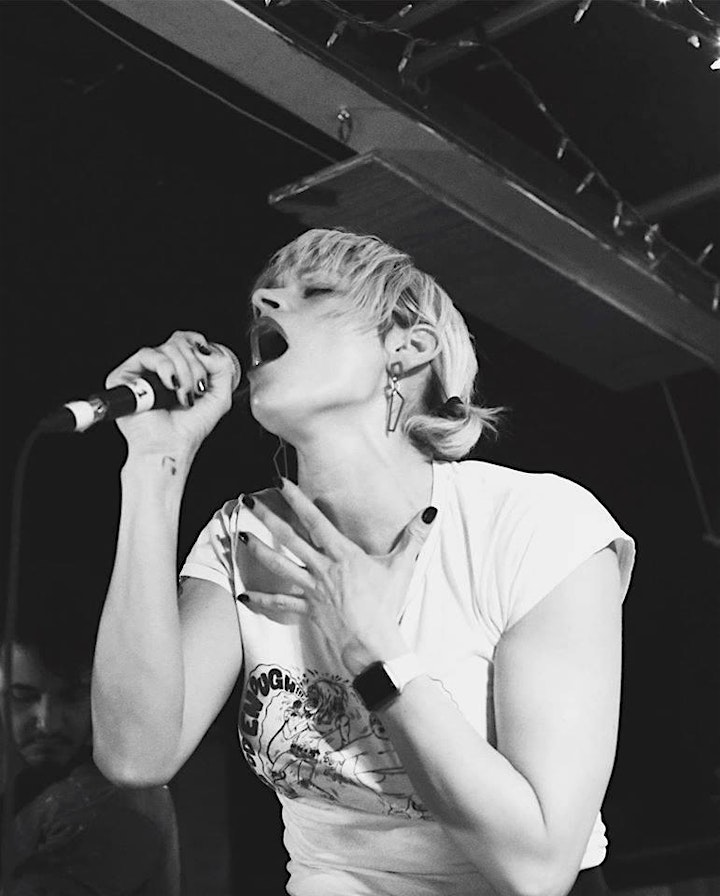 Please buy your tickets in groups. ie: If you are coming as a group of 5, buy 5 tickets at once. If you're coming with your partner, buy 2 tickets. This will help us determine the best way room to stage the room with furniture and tables to keep separate groups socially distanced.