Google Analytics - Beginner / Intermediate – SSMIC ICT Workshop
Description

On Thursday, November 9, join us to learn how to use the very popular Google Analytics service to analyze the behavior of visitors to your website. Using Google Analytics, you can measure basic things such as website traffic and performance, but also specific online campaigns by tracking landing page quality and conversions (goals) . These interactive hands-on workshops will show you how to get started using Google Analytics to help you attract more visitors, retain or attract new customers for your good or services, or increase the spending habits made by your customers.
This workshop has two parts: Beginner level in the morning, Intermediate in the afternoon. You can attend either morning, afternoon or both sessions, depending on your experience level. Tickets are sold separately.
Complimentary meals are provided before each class 30 minutes before we start (light breakfast, lunch).
***What to bring and install before these workshops (required for both classes):
REQUIRED: Laptop (Mac or PC). Wireless access will be provided.
REQUIRED: You must have access to a Google Analytics account. If your company already has Google Analytics, ask the person managing the account to add you as an administrator - we recommend you request full access. If you can't have full access that's okay, you just may not be able to see all of your company's data. You can set up a Google Analytics account here (you will need a website to connect it to if you want to see data): http://google.com/analytics. Please note you need a Gmail account (free).
RECOMMENDED: We strongly recommend you have access to a working website and a Google Analytics account. It's not absolutely required, but you'll get the most out of the classes if you can follow along with your own Google Analytics account.
Please read on for more details. Contact Angelo Pacione, ICT Sector Lead at the Innovation Centre if you have any questions or need assistance: apacione@ssmic.com, 705-942-7927 ext. 3148.
---
Intro to Google Analytics (Beginner Level) – presented by Camp Tech
Thursday, November 9 8:45 am - 11:45 am (complimentary light breakfast served at 8:15 am)
Want to know the secret to making your website better than your competition's? It's not the code, it's not your online marketing, it's not even your design. Successful businesses spend time analyzing their web traffic stats, sources, page performance and so much more using Google Analytics.
In this 3-hour Intro to Google Analytics class, you'll learn how to get Google Analytics set up and installed properly, create custom views, create segments to compare data and configure simple goals for your website. Discover how to generate reports that will give you valuable insight into your site's visitors and their behaviour, so you can help your website perform to its potential.
Beginners are welcome.
Agenda:
8:15 am: Doors open. Light breakfast served.
8:45 am: Workshop starts
What is Google Analytics
How to get Google Analytics set up and installed
Creating custom views
Configuring simple goals for your website
Using segments to compare data
How to generate reports
11:45 am: Questions / Workshop Completion
---
Intermediate Google AdWords – presented by Camp Tech
Thursday, November 9 12:45 pm - 3:45 pm (complimentary lunch served at 12:15 pm)
Dive deeper into your data with this intermediate level Google Analytics workshop. Learn more about beyond-the-basics features like custom event tracking, so you can document key actions on your website that aren't already being recorded. Get practical tips from an expert instructor on how to build advanced reports that will make your job easier, so you can make informed decisions about what is and isn't working for your organization online.
This class is perfect for graduates of Camp Tech's Intro to Google Analytics class, or those that are already set up with Google Analytics and understand customizing views, setting goals, segmenting data and generating basic reports.

Agenda:
12:15 pm: Doors open. Lunch served.
12:45 pm: Workshop starts
Quick Recap of Analytics Foundations
Admin Features (Annotations, Alerts & Internal Site Search)
Tracking Custom Event Goals
Using Custom (more advanced) Segments
Creating Custom Reports
Campaign Tracking
3:45 pm: Questions / Workshop Completion
---


About Our Speaker: Sheila Bergeron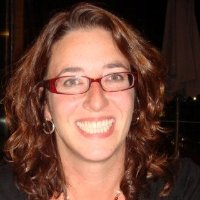 Sheila Bergeron is a Google AdWords certified digital marketing expert with Vector Media, who ironically enough began her career with a print company. With fourteen years of marketing experience, she specializes in building objectives-driven marketing campaigns that integrate all aspect of the digital media spectrum. Passionate about storytelling, Sheila firmly believes that Google Analytics tells a story of its own, one that can be unlocked by brands to inform strategic direction.

---
Please note that each session is limited to 20 attendees.
For more information contact Angelo Pacione, ICT Sector Lead at 705-942-7927 ext. 3148 or apacione@ssmic.com.
---
Proudly Supported by: