Gordie MacKeeman and His Rhythm Boys, Proceeds to QEH Pediatric Unit
Description
---
Concert in Support of the Pediatric Unit, Queen Elizabeth Hospital.
---
Don't delay in getting your tickets as this is expected to be a sold out show!
Join us for an energetic evening of traditional East Coast music and help support the Pediatric Unit at the Queen Elizabeth Hospital. Proceeds will go towards the purchase of much needed children's respiratory therapy equipment.
Sponsors include:
ACCES23/CMBEC41 Joint Conference
Gordie MacKeeman and his Rhythm Boys
The PEI Brewing Company
K-Audio
Q93/CFCY/SPUD FM Radio
Thanks to the sponsors above, every dollar for every ticket after the first 40 tickets we sold is going directly to the Pediatric Unit. Proceeds will go directly towards the purchase of much needed respiratory therapy equipment.
This will be the first 2018 PEI local show for the Prince Edward Island based combo coming off a month and a half Australia and Western Canada tour.
Gordie MacKeeman exemplifies the term natural showman. An ace fiddle player nicknamed "crazy legs" for his frenetic loose-limbed step- dancing, he just loves to perform. Combine that exuberance and onstage dynamism with the stellar musicianship of his multi-instrumentalist comrades His Rhythm Boys, and you have an unstoppable roots music force. That potent combination has made the group highly sought-after performers on the international roots music circuit, thrilling audiences from Adelaide, Australia, to Edinburgh, Scotland.
The hard-working combo has regularly delighted audiences at such major international festivals as Glastonbury, WOMAD, Celtic Connections, and the Orkney, Shrewsbury and Woodford Folk Festivals. In 2012, they won the Galaxie Super Nova Award at the Ottawa Folk Festival for their electrifying performance, while their 2015 and 2016 Music PEI Awards for Entertainer of the Year are also attributable to their performance prowess. Their first two albums collected multiple East Coast Music and Music PEI Awards in the roots categories, while Laugh, Dance & Sing won 2016 Music PEI Awards for Album, Group Recording, and Roots Traditional Recording of the Year.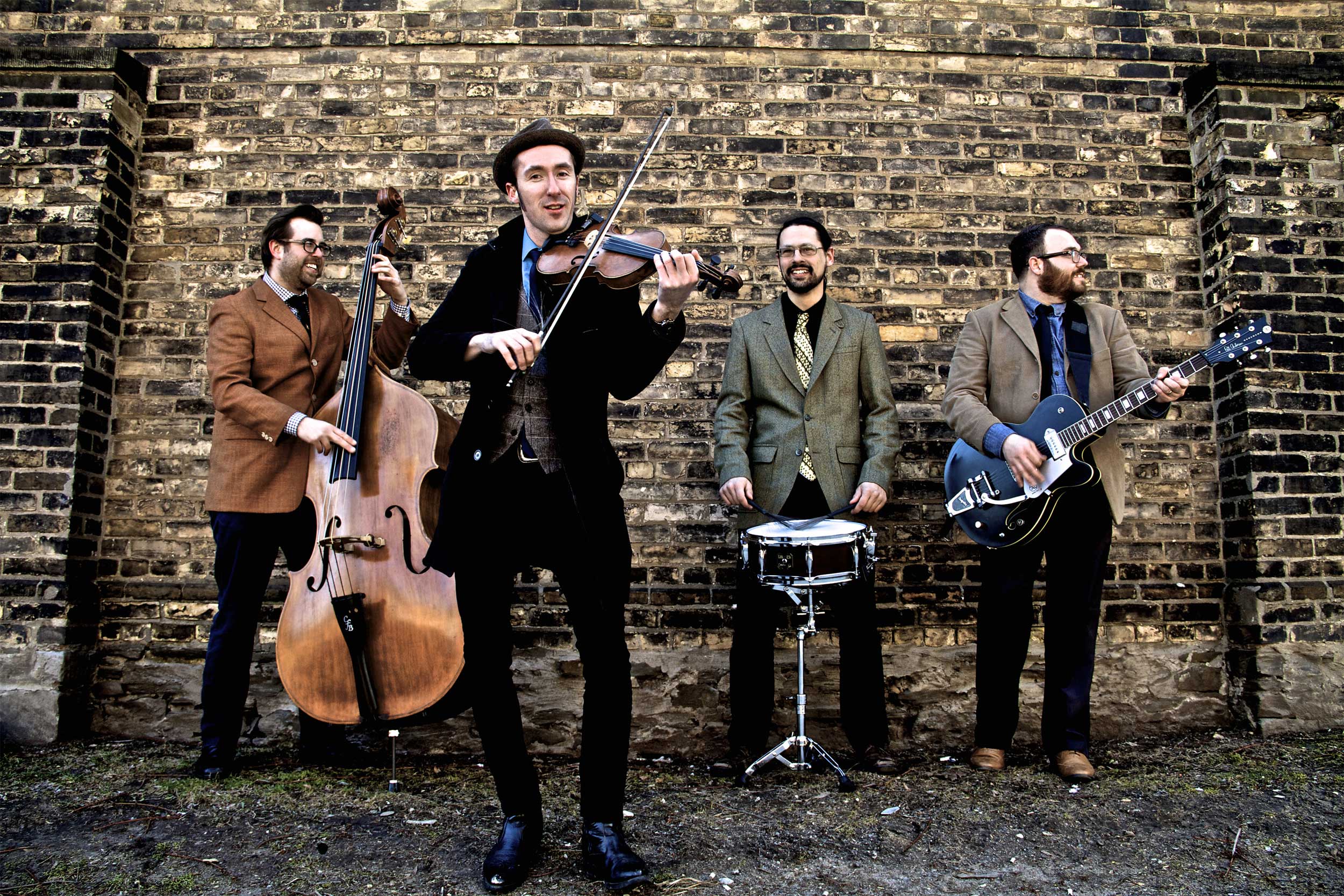 "This band is a real breath of fresh air and fun. Given the generic 'roots' label, there are heavy influences of bluegrass, western swing, Celtic and even Scottish country dance music in here. It all adds up to a mighty fine package." -- Maverick Magazine, UK
"It is their live shows which have cemented their reputation as one of the most dynamic and engaging acts to come out of the East Coast in the past few years. These guys were all solid players to begin with, but touring as relentlessly as they have over the last couple of years, playing everything from small concert halls to major European festivals, has sharpened the band to a fine edge. There is serious chemistry between MacKeeman, Webb, Cann and Geddes, the kind that only comes from living out of each other's suitcase for extended periods of time. "Laugh, Dance & Sing" is now one of my favourite feel-good records. I suspect when award season rolls around it will be in the running. It deserves to be." -- Doug Gallant, The Guardian