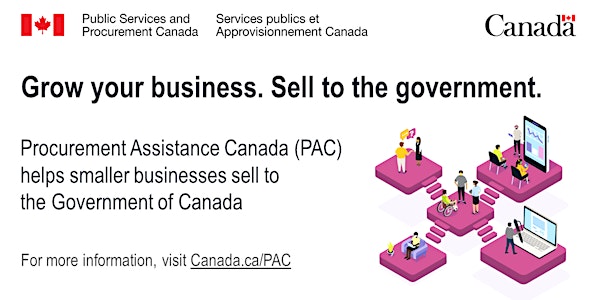 Government Contracting Workshop (English Webinar)
Government Contracting Workshop (English webinar)
About this event
• Have you ever considered the federal government as a potential client or getting into the supply chain?
• Do government procurement processes confuse and deter you from exploring opportunities?
• Have you wondered 'How do I even get started', 'What is SRI', 'What is CanadaBuys', 'How do you even bid'?
If you have ever pondered over these questions, this information session is for you!
We are hosting a half day workshop to help you get started on your supplier journey with the Government of Canada. In this workshop we are going to:
• Bust some contracting myths and perceptions
• Help you register as a supplier in SRI
• Help with your SRI profile
• Help you register as a supplier in CanadaBuys
• Help find opportunities and create email notifications
• Share bidding best practices