GPS Global Pandemic Summit - The Sequel will guide you to find a new direction.
About this Event
GPS Global Pandemic Summit - The Sequel will guide you to find a new direction. Learn how to navigate and embrace the 'new normal' for a better future.
Jacques Vincent - Organizer, Co-Host, Award winning/Best Selling Author, World Record Holder Participant, Speaker and Coach.
Dela Fotoohi - Co-Host, International Best Selling Author, Speaker, Wellness Coach, Talk Show host
Robert J Moore - Presenter, World Record Holder,Publisher, 5x international Award Winning Author,Speaker and Coach.
Lori A. Mcneil - Entrepreneurial Coach and Media Expert
Jennifer Woodbeck Thompson financial professional, coach
Lizy T Canadian radio and television host, and Entrepreneur
Maria Rekrut - Real estate Investor, Radio & Tv Producer/Host and Podcast Host.
Serena Brown Travis - best selling author of several books, Coach, public speaker
Tony Caggiano - Entrepreneur, podcast host, coach mentor, The ADA Comply Guy
John Shin serial entrepreneur, philanthropist, movie producer, author, motivational speaker and critically acclaimed business coach.
Rizwan Rashid - is an Entrepreneur Coach & TV Show Host, Author and Corporate Trainer. An Immigrant who capitalized on his opportunity based upon a crisis – with a strong will to win.
Satish Verma is an entrepreneur, speaker and coach. After using the principles outlined in Think and Grow Rich he bought the rights to teach its philosophies from the Napoleon Hill Foundation.
Catharina A. Hunter Catharina A. Hunter is a Board Certified Doctor of Integrative Medicine and a Board Certified Alternative Medical Practitioner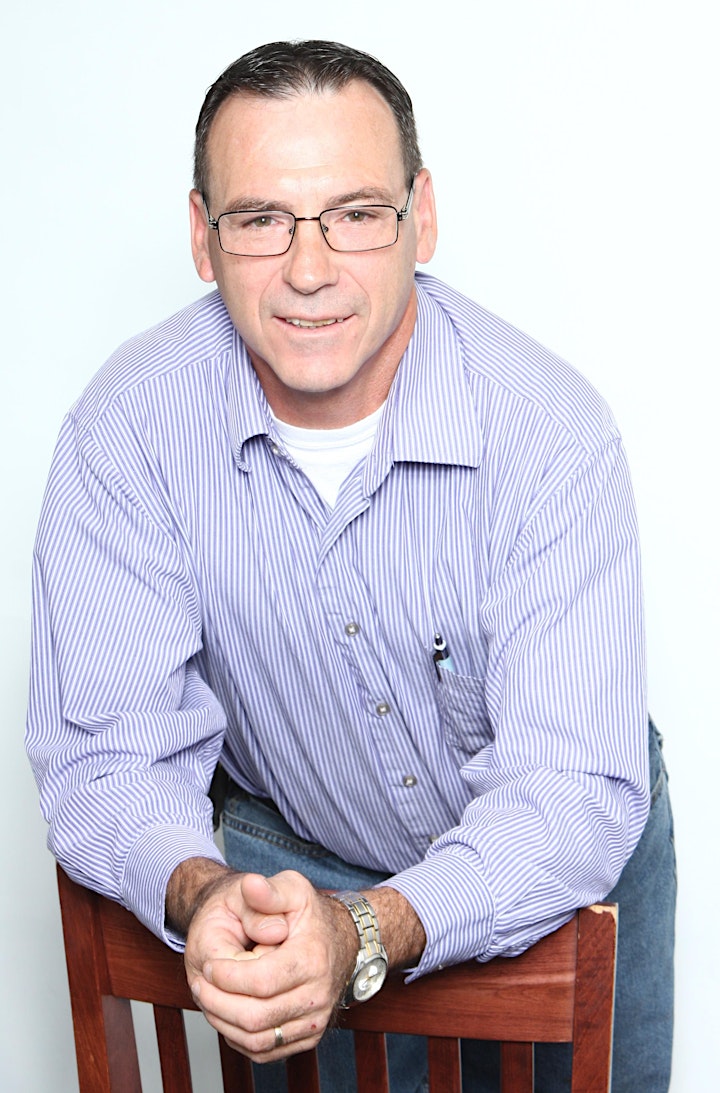 Jacques Vincent
Jacques Vincent is an Internationally Awarded Bestselling Author, Speaker and transformational Coach. Jacques is also a Guiness World Record participant.
He has been a business entrepreneur for 37 years and considers that the most important philosophy to have is the ability to change and adapt to whatever situation that comes your way.
Jacques specialty is Management and Manufacturing. He has studied details of management styles and personalities. Jacques has helped companies increase their employees engagement using his techniques.
He has been involved with personal growth development for 28 years mentored by some of the best in the business: Jim Rohn, Darren Hardy, Sir Richard Branson, Les Brown, Tony Robbins and many more.
Jacques has shared an international stage with Jack Canfield. He has been a guest on the Outlier TV Show and has been featured in the Magnetic Entrepreneur Magazine.
Jacques was the organizer and co-host of the Global Pandemic Summit I.
Jacques mission is to help people change the direction in their lives.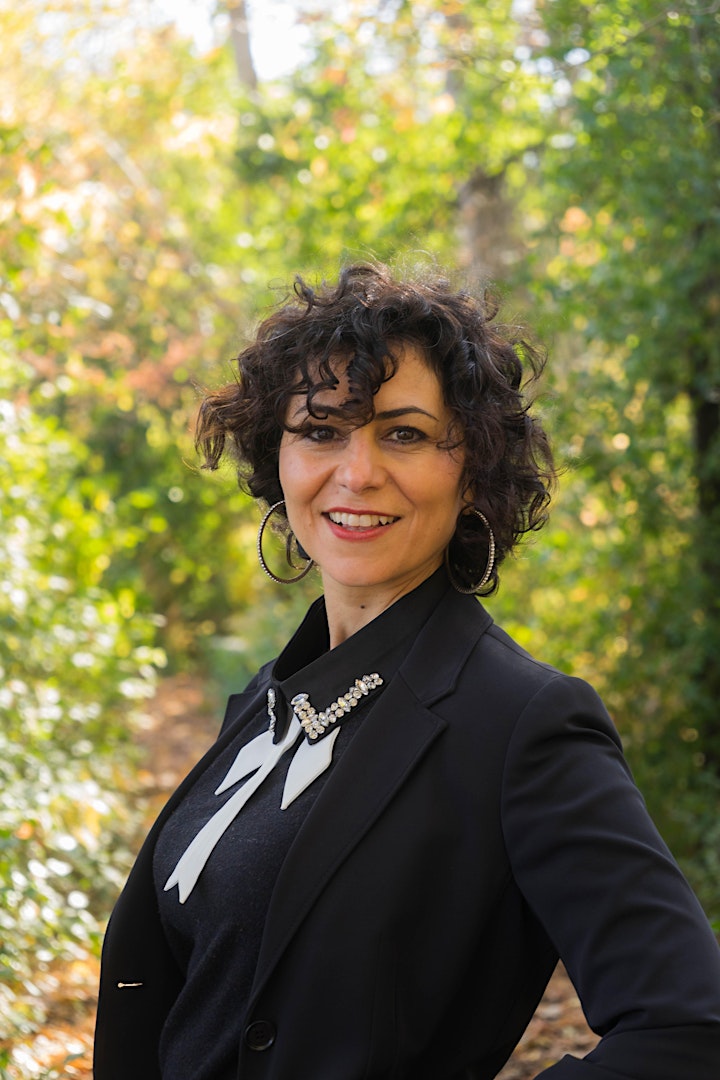 Dela Fotoohi
Dela Fotoohi is Talk Show Host, Award Winning and 5X Best Selling Author, Global Speaker, Entrepreneur, Wife and Mother.
Dela is a coach with WW Canada and a Fitness Kickboxing instructor.
In 2017, through a family crisis Dela discovered her passion for change of attitude, recovery and wellness. Through her volunteer work at the Canadian Mental health Association, she is helping caregivers get informed, get help and find hope in their journey of coping with mental illness. She considers herself an advocate for Mental Health.
Dela is starring in her own Talk Show, Dela's Voice where she introduces other people's superpowers and how they impact the world in a positive way.
Dela is also the Host of The Magnetic Entrepreneur Podcast and Co-Host of the Butterfly Effect.
Dela's passion for impacting positive change in her birth country of Iran drove her to start a Talk Show in Iranian which is quickly gaining momentum.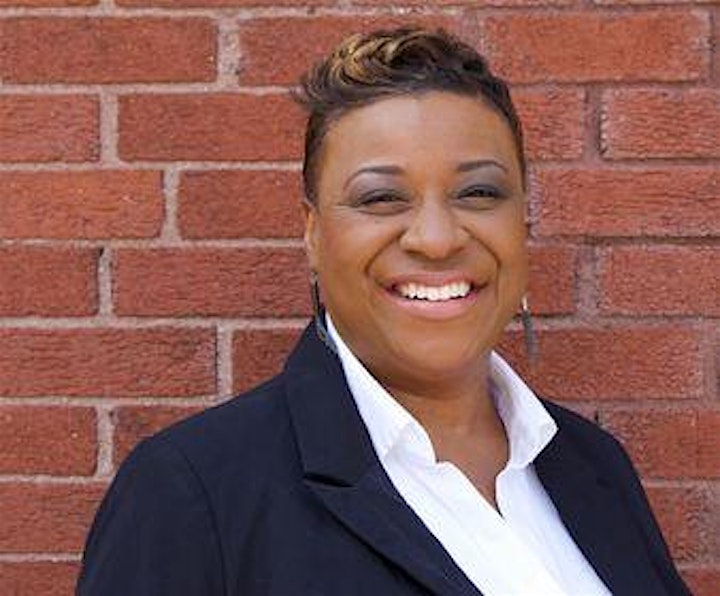 Serena Brown Travis
Serena Brown Travis is an Ohio native and youngest daughter of the legendary motivational speaker Les Brown.
Serena is committed to reaching the masses with her messages of positivity, overcoming obstacles, and moving towards success. She is a best selling children author, an international best selling author, and will soon release, Positive Words Only, Reshape Your Life, Career, and Future with Words of Power her first self-help and business book.
Serena and her husband own a carry out soul food restaurant, The Good Kitchen 614 keeping her incredibly busy. Even while serving food, Serena finds unique, creative ways to incorporate messages of inspiration to her growing online community.
Outside of work, Serena enjoys spending time as a volunteer, singing in the shower, and planting hugs and kisses on her husband Will and two daughters Sydnie and Sierra.
Serena holds a Bachelor's of Arts in Political Science and Master's in Marketing and Communications. Serena is currently pursuing an additional Masters in Theological Studies.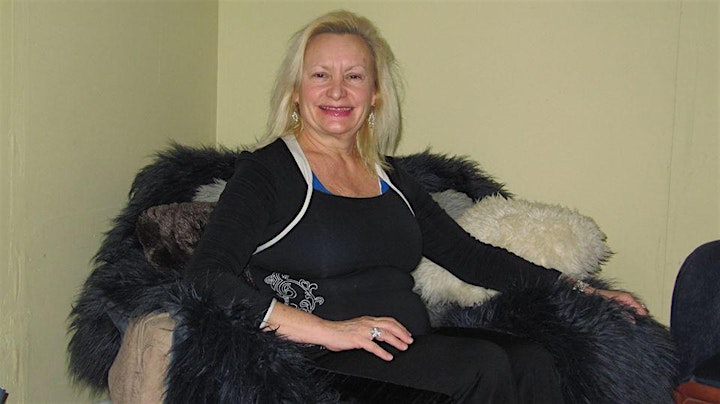 Maria Rekrut
Maria Rekrut, BA and MA, is a real estate investor, property developer of heritage buildings and develops both long- and short-term vacation rentals. Maria has been purchasing real estate since 1988 and has been a business development coach since 1982.
Maria has lived through and has seen a lot economic upheavals since 1982. Maria states "there has never been more business opportunities than since the start of the Global Pandemic". When you listen to Maria's presentation you learn how to become financially independent and once again take control of your financial wealth.
Maria is very busy coaching real estate investors 10X their real estate business to another successful level.
Maria is a forward thinker and is able to predict trends that will affect both business and real estate.
Maria Rekrut is the Chief Editor and Producer of the Real Estate Media News, Radio and TV Network. Author and Radio Talk Show Host of her weekly radio show "All Things Real Estate with Maria Rekrut" on various TV and Radio Networks.
Maria is a Keynote Speaker/Author and Blogger on topics related to Business Development and real estate investing.
Maria is also an Award Winning and International Best Selling Author.
Maria Rekrut is the President and Founder of the Canadian Real Estate Investors Association, Canadian Short Term Rental Host Association and the International Real Estate Investors Association.
Maria is and has been a member and Director on a number of Boards of Directors related to both Small Business and Real Estate Associations.
Maria has been a member of various Chambers of Commerce in Ontario, Canada, and was the only woman in the history of the Niagara-on-the-Lake Hydro Commission (NOTL) to have a female Hydro Commissioner.
Maria loves to preserve heritage buildings and was a member and sat on the Niagara-on-the-Lake, Land and Property Heritage Committee.
In 2014, 2015, 2017 and 2018 Maria was nominated by the Niagara Falls Chamber of Commerce for the category of Business Woman of the Year.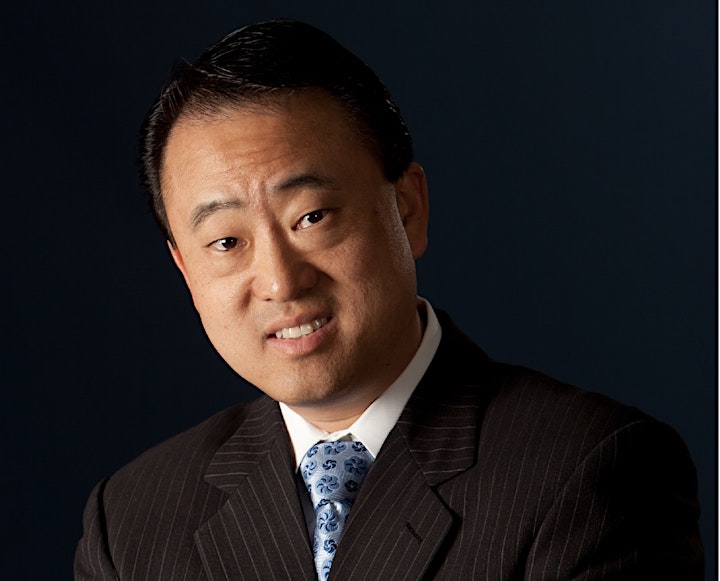 Sir John Shin
Sir John Shin is a serial entrepreneur, philanthropist, movie producer, author, motivational speaker and critically acclaimed business coach.
Sir John Shin has started over 26 different companies from scratch which have all become multi- million dollar enterprises.
Sir John Shin is the Co-Founder of the ALL FOR ONE Foundation and sits on over 6 different boards of charities.
Sir John Shin also is the Executive Producer of the featured film, "Think and Grow Rich: The Legacy," which is sweeping the world in multiple countries.
Sir John Shin is the modern-day author of the bestselling book, Think and Grow Rich, written by Napoleon Hill in 1937. His book, A Think and Grow Rich Publication, was released on January 6th, 2020 called "HOW RICH ASIANS THINK AND GROW RICH," published by the Napoleon Hill Foundation.
Sir John Shin continues his mission to inspire young entrepreneurs around the world. He captivates his audience by educating them with a sense of humor. He commands his audience with an exhilarating intensive energy that keeps people on the edge of their seats for 12 hours.
Sir John Shin received his B.A. in Business Administration from the University of Southern California, an M.B.A., and a Juris Doctorate Degree in Law. Immediately after college, John was recruited to work at a Fortune 100 company but soon learned that the corporate world was not for him.
Sir John Shin was introduced to the financial services industry by his wife, Arlene, in 1994 and since thenthey have opened over 128 offices in 42 different states.
Sir John Shin knew that this would fit his entrepreneurial vision and mission to spread financial literacy.Sir John Shin has mentored and trained hundreds of thousands of people nationwide to become successful business owners. In Sir John Shin's own words, he says,
"Show me your mentor, and I'll show you your future."
Sir John Shin has been featured in Wall Street Journal, Forbes Magazine and numerous Finance Magazines. Sir John Shin has appeared on CBS, NBC, Fox News, and MSNBC.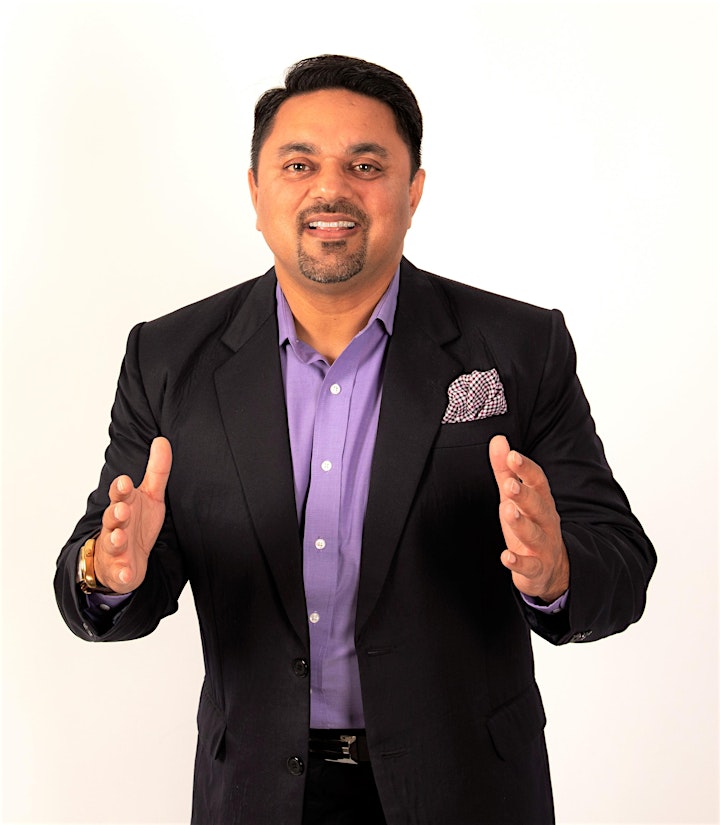 RIZWAN RASHID
Rizwan Rashid is an Entrepreneur Coach & TV Show Host, Author and Corporate Trainer. An Immigrant who capitalized on his opportunity based upon a crisis – with a strong will to win.
In 2010, an opportunity of mentorship revealed his god-gifted strength of Coaching & Mentorship. He transformed his 20+ years of professional experience in Financial Field to Coaching Practice, helped thousands of Financial Advisors, Insurance Brokers and Financial Planners in their entrepreneurial bid or professional career. Rizwan brings a wealth of corporate experience, which resonates and connects with his coaching clients. He empowers his clients with Vision clarity in Mission steps. His clients appreciate his business experience and people development knowledge to design and deliver solutions that are practical, fun, and specific to the participants' goals. He achieves this through a combination of coaching, facilitation, experiential, and action-based learning.
Rizwan emphasis on finding, crafting and presenting stories of Passion turning into Profession. This led him to create a platform to help Entrepreneurs, Professionals, Coaches, Authors and Trainers share their stories with a broader audience. His TV Shows, including "Outliers Show" features on Canada's No.1 Cable TV and Canada's Top-rated IPTV every week reaching millions of viewers. This show is all about extraordinary peoples who live and performance at the outskirt of human potential.
Rizwan lives by his mantra "Escape Mediocrity to Achieve Excellence".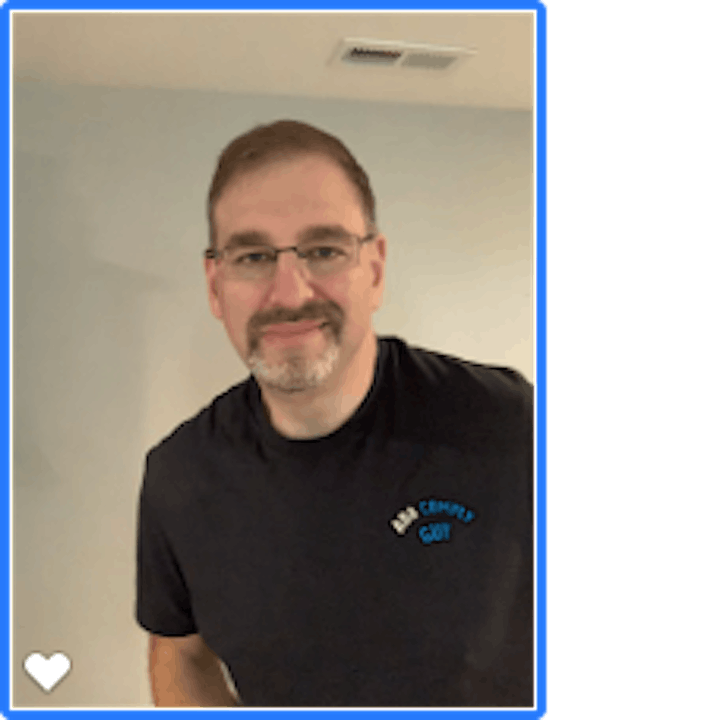 Tony Caggiano
Tony is A 30+ year veteran entrepreneur who has built and owned several businesses over the past 30 years. As a business owner and philanthropist, he is always looking for ways to give back and help those with a true need.
Also known to many as The ADA Comply Guy, Tony now combines his passions for business and philanthropy to help communities grow stronger. He is educating businesses of all sizes on how to reach more customers and make more sales by helping them become ADA Compliant with an Accessible website by using his easy, simple, and affordable software.
He also produces a weekly podcast, The Entrepreneurial Journey, based on his Facebook group of the same name. On his show, he talks to other Entrepreneurs about their Entrepreneurial Journey and the lessons learned and obstacles they overcame to find their path to success. With his Facebook group, he connects entrepreneurs with others of like mindsets together to help build communities of business owners that can help one another become successful on their own journey.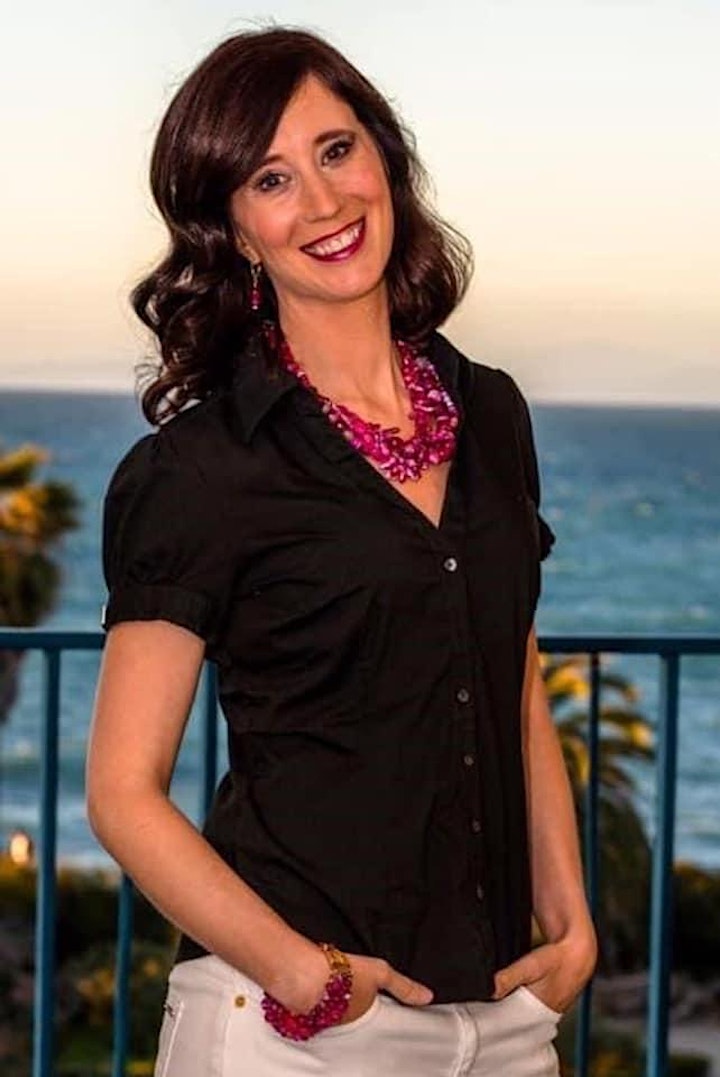 Lori McNeil
International Speaker & award-winning Business Coach, Lori McNeil focuses on the foundational tools needed for long-term success. Lori's vast 23 years of experience has been featured on ABC, NBC, CBS, & FOX. She is also an official speaker for the Think & Grow Rich Legacy World Tour. As a published author 9 books, she coaches entrepreneurs to build a true Legacy that lasts, while using media to reach more people; as taught in her most recent book, Media Secrets Revealed.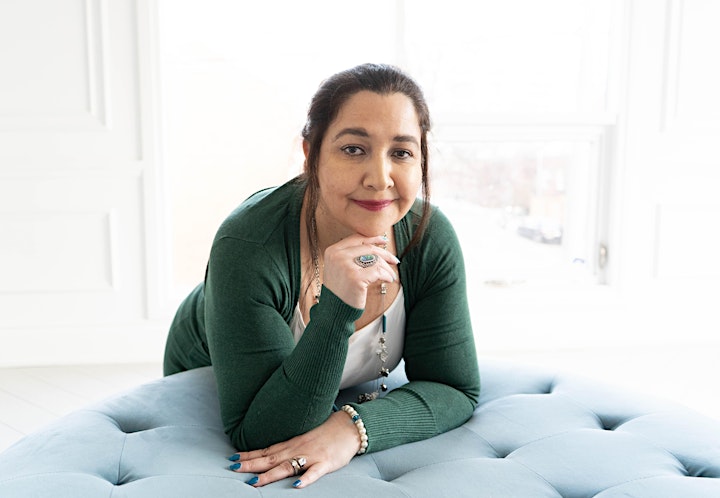 Lizy Triffo
Canadian radio and television host Lizy Triffo was born in Chile and raised I Brazil.
Entrepreneurship and storytelling were skills that Lizy had expressed interest in at a young age. She always pretend to interview people around her while sticking a fake microphone in their faces. These clues, however, were not enough of an indication to Lizy when it came to her early career choices. She studied Dental Hygiene for one year in Brazil and later moved to Regina, Saskatchewan were she earned a jobs in other industries.
Although this career kept her more than financially stable, Lizy felt that she was missing out on her true destiny. What held her back? she would often ask herself. Lizy then realized, "Sometimes people don't follow their dreams out of fear that they may not be good enough."
Now, in her late 40's Lizy has cast all her fears aside and followed her childhood dream. For the past three years The LizyT Radio Show and TV has been a platform for singers, songwriters, coaches, business owner, TV celebrities, child actors and many more.
The shows allows Lizy the platform to report on the latest global and international news and feature music requests by listeners around the globe.
She created a following and a kind of community, each captivating interview starts off with a simple catch phrase created by her husband: "Tell me who you are, what you do, contact info, anything new?" This is all Lizy needs to start a great interview and conversation.
Thus far, interviewing many celebrities.
When it comes to all her interviews, Lizy says, "I like to give 150% of myself, sometimes it feels like I've run a marathon. In the end, it's not about me, it's about them." This philosophy pushes her to do whatever she can to promote her guests. Perhaps it is this dedication and passion that has allowed her to have over 20,000 listeners worldwide and a Top 20 radio show on Blog Talk Radio and now broadcasting to 58 countries.
Lizy also was the recipient of the 2015 Absolutely Fabulous Women Community Helper Excellence Award for her commitment in helping charities and non-profits.
You can find her at.
Lizyt.com and all the social media links bellow.
Jennifer Woodbeck
Jennifer Woodbeck Thompson is the consummate financial professional. Not only does she provide the full spectrum of financial products and services, as well as knowledgeable advice, she is also an in-demand speaker and a published author. Jennifer is your Friendly Finance Coach, based in Mississauga, Ontario, and has clients throughout North America.
As a Financial Professional Jennifer has the unique ability to service her clients as a finance coach, helping them better understand their personal money beliefs, insights into budgeting and tracking, strategies to help them become more financially successful, as well as educating on basic financial concepts. Jennifer also has the luxury of working with one of the largest insurance and investment brokers, World Financial Group. Jennifer offers and advises on a full range of services, offered by over 50 financial services companies. Her services include: Retirement Planning; Debt Management; Savings and Investments; Life, Critical Illness and Disability Insurance; Estate Planning; and Tax saving strategies. Her particular focus is currently on ensuring her clients will be financially stable in the event of unexpected healthcare challenges. After her years in the medical field she understands that not everything is covered when a medical emergency arises and the financial repercussions can be long-lasting.
Expanding on her work in financial services, Jennifer has turned to the idea of educating people on the importance of managing their financial picture. To that end, she works one-on-one with her clients, doing regular check-ins on their current situations and managing any changes as they arise. She is also doing financial education webinars and speaking at events in the US and Canada. She has recently written and published a book on financial literacy for women, "Butterflies and Shiny Things: A Women's Guide on How to Manage Financial Distractions". She is also a speaker at community events, tailoring her topics to the audience she is addressing. In the past she has presented to business people, insurance agents, women's groups, tradespeople (about extra-union investing), and the Indigenous populations in Northern Ontario.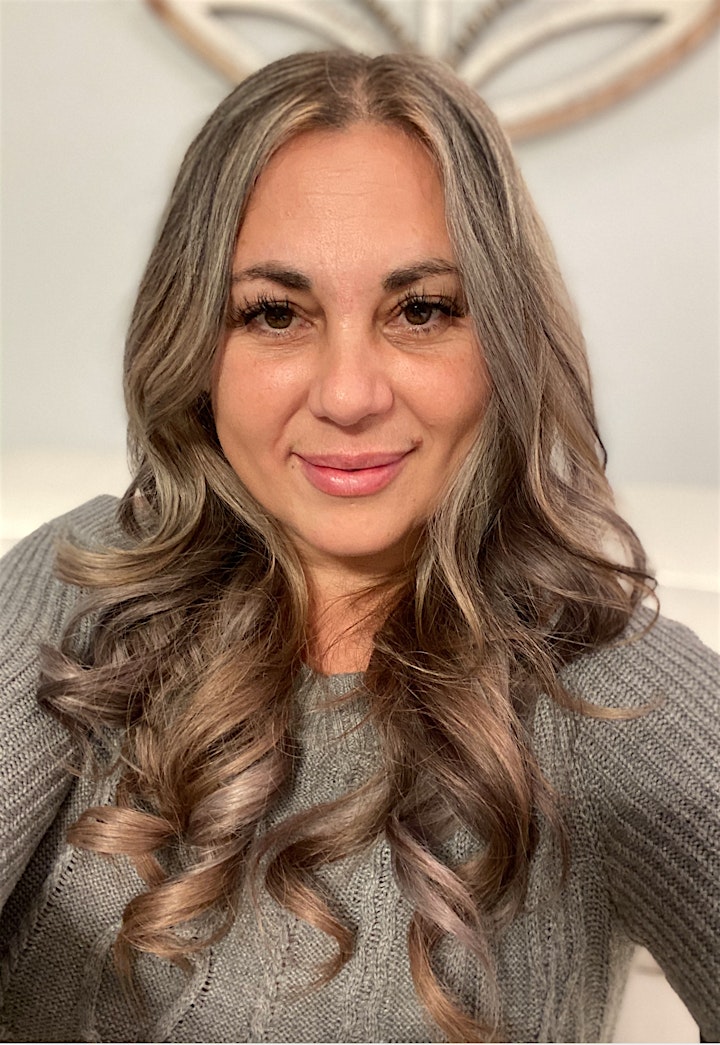 Dr. Catharina A. Hunter
Professor Dr. Catharina A. Hunter,
Ph.D., IMD, ND, DNM, DHS, D.PSc.
Catharina A. Hunter is a Board Certified Doctor of Integrative Medicine and a Board Certified Alternative Medical Practitioner who is globally recognized for her expertise in Naturopathic Oncology, Energy Medicine, Chronic Disease Prevention, Behavioral Neurology, and Integrative Medicine Modalities. She is also a Vitalist Associate of the Naturopathic Institute, a Diplomat for Pastoral Science, and a Holistic Health Practitioner. Catharina is a published author, speaker and educator committed to training professionals and laymen in holistic integrative medicine, including serving as a professor and dissertation mentor at the International University of Integrative Medicine and the Integrative Quantum Health Institute. She is the founder of Integrative Quantum Health Institute LLC and Hope of Life, and currently serves as CEO of her clinic in Texas and as a researching Physician with PhotonX.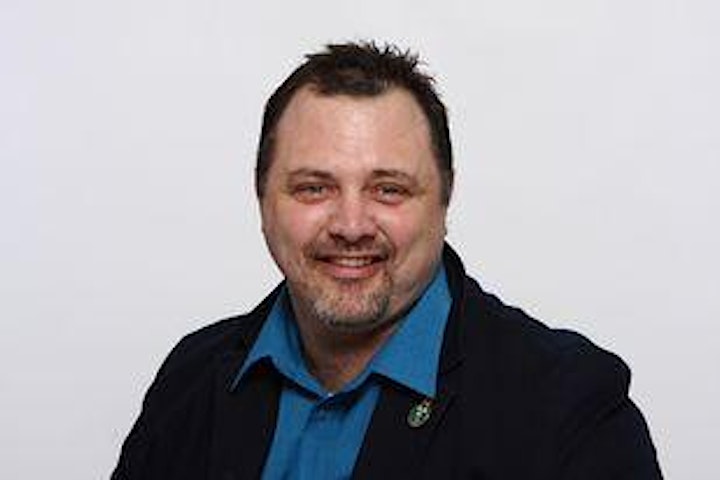 Robert J. Moore
Robert J. Moore is a Therapist, 5x's internationally Awarded Bestseller, Speaker, Business Coach and a publisher, A Guinness World Record holder, that has impacted the lives of many through the work associated with Magnetic Entrepreneur Inc. Robert has impacted the lives of over 160,000+ people through an emotional tale that has provided insights on how to determine one's worth and create a life worthy of joy and success. Magnetic Entrepreneur Inc is also a publishing company that has published 80+ books all over the world. He is the main publisher for The World Organization of Natural Medicine (WONM) with 25 of the Top doctors in the world.
Robert has impacted the lives of many through the work associated with his International Award-Winning Best-Selling books," The Better Way Formula – Principles for Success" & Magnetic Entrepreneur. Robert has even co-authored with Jim Rohn's 18-year business partner Kyle Wilson and world series pitcher Todd Stottlemyre, Les Browns Daughter Serena Brown Travis etc... Many more...
Robert has hosted many events with his brand Magnetic Entrepreneur Author Awards, Magnetic Entrepreneur Guinness World Records Attempt, high-end Mastermind, allow his students to reach the levels they could only dream off.
Robert has been interviewed by magazines from around the world, national TV programs, radio shows, and has also been invited to speak on world-class stages with Jack Canfield, Les Brown, Bob Proctor, Eric Thomas, Douglas Vermeeren and Raymond Aaron.
Robert J. Moore has studied 52 of the top achievers in the world in the past decade to be able to build this amazing program. Robert states that "this is by far one of the greatest works I have ever created. I am honoured to share it with you".
Robert J Moore
Founder of Magnetic Entrepreneur Inc.
Guinness World Record Holder
5x International Award Bestselling Author / Speaker
Satish Verma
I just want you to imagine something. I want you to imagine a person coming home and telling his family that all his material assets have been wiped out and also owing bank more than half a million dollars to top it all. He had two young children and a wife to support and had no option but to declare bankruptcy.
I am going to introduce you to one such individual who discovered Think and Grow Rich during one of the most difficult times in his life. Due to a failed business venture, he had lost his home, his savings, and was facing bankruptcy. By using the principles outlined in Think and Grow Rich he started from scratch and without any pull build a multi-million-dollar business again.
Realizing the impact Think and Grow Rich had on his personal and professional life he under took a mission to enrich the world through Think and Grow Rich. So, he bought the rights to teach Think and Grow Rich philosophy from the Napoleon Hill Foundation with a blank check. He now owns rights to several countries around the world to teach this timeless Science of Success that has impacted over 125 million people worldwide.
He has just been inducted as a chancellor of Success University by Junior Achievement and also been featured in the movie called "THINK AND GROW RICH --- THE LEGACY". The Napoleon Hill Foundation recently honored him with its most prestigious Gold Medal award for his meritorious and entrepreneur achievement, a medal that is given every four years to one individual in the whole world. This is considered equivalent to Nobel Prize in personal development industry.
He has been practicing Think and Grow Rich for over two decades. He believes that any human being can throw away the chains of limitations, poverty, and failure if one understands applies the core principles of Think and Grow Rich.
He will share his personal stories, business acumen, and insights from his years of experience in applying its philosophy of Think and Grow Rich, which will be very inspiring for all of us.