About this Event
Registrants will be emailed a link one week prior to the event, with the option to view on YouTube or a private Facebook group. They will have access to the LIVESTREAM video after the event, to accommodate different time zones. (*Eventbrite requires a minimum $1.00 donation, even though the suggested donation helps us cover other costs associated with hosting this event)
Do you have questions that you just can't seem to get answers for? Are you walking through the pain of losing a loved one? Loss through divorce, estrangement from a relative or friend? Loss of a career, or something you really hoped would happen? These crisis events can often cause us to question humanity or God. Is God real? If He is, why didn't He help me. If He is all powerful, why didn't He 'intervene' in my situation? Did God 'cause' this pain, after all, isn't He in control of everything?
If you can attend in person, register asap, if you can't attend, register for the LIVESTREAM of this important event. Wm. Paul Young will be interviewed in a 'relaxed' setting and will discuss these big questions and more. Our goal is for everyone realize that it is okay to ask the questions and that there is a path towards the answers. You are not alone, we all wrestle with these difficult 'existential' questions….the 'pat' answers we have been given are not good enough.Register asap and, if you have a specific question you would like us to address, please email your question to mike@growingingrace.ca .
Sponsored by Growing in Grace Ministries Canada (growingingrace.ca) & Hope Fellowship - Your Community Church (hopefellowshipycc.com).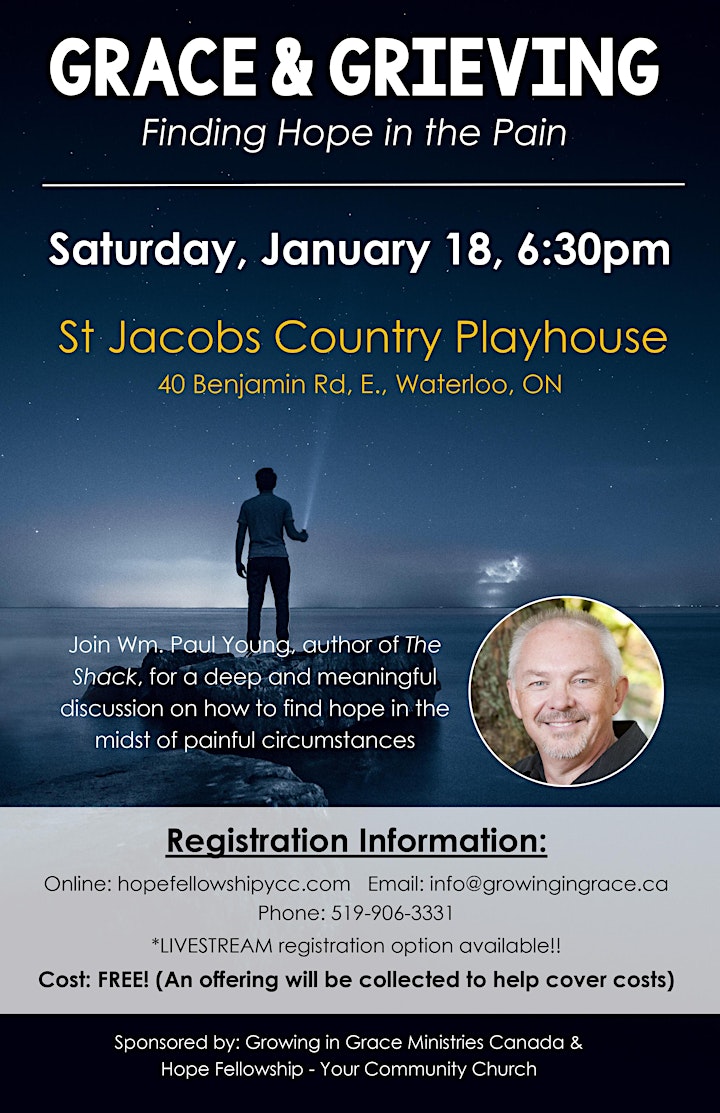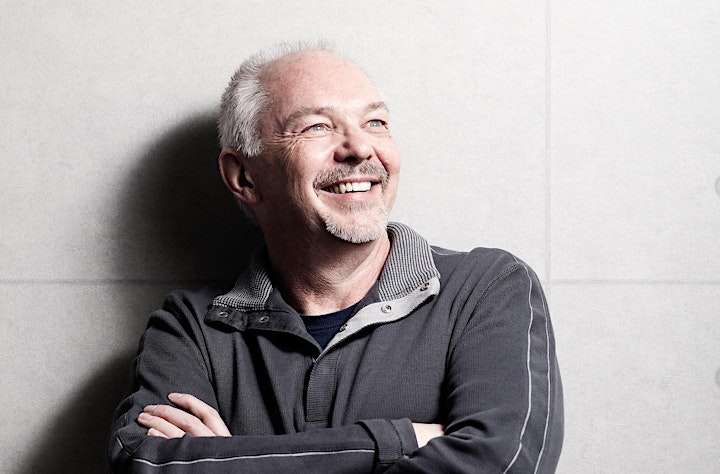 The Shack, has sold over 23 million copies worldwide, spent 147 weeks on the bestseller list, and went on to become a major motion picture
About The Shack
Mackenzie Allen Phillips's youngest daughter, Missy, has been abducted during a family vacation, and evidence that she may have been brutally murdered is found in an abandoned shack deep in the Oregon wilderness. Four years later, in the midst of his Great Sadness, Mack receives a suspicious note, apparently from God, inviting him back to that shack for a weekend. Against his better judgment he arrives at the shack on a wintry afternoon and walks back into his darkest nightmare. What he find there will change his life forever.
In an age where religion seems to grow increasingly irrelevant, The Shack wrestles with the timeless question: Where is God in a world so filled with unspeakable pain?