Graduation and Sackville Patriot Days 2020 Show - The Lion King (2019)
About this Event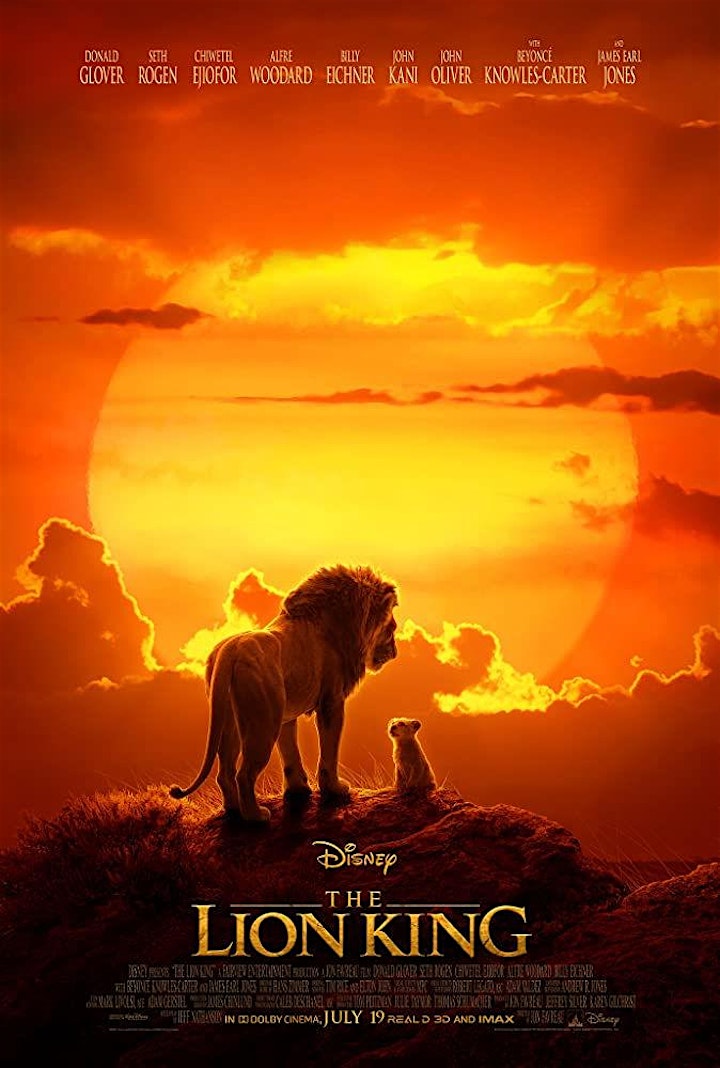 2020 is a different type of year posing unique challenges.
Because of the virus, we are not able to have crowds, and so we are unable to get together and celebrate school graduation or have our normal Patriot Days activities. That hasn't stopped us from celebrating either of those.
Introducing our Graduation and Patriot Days 2020 show!
For four nights we will have a music video from local artists (like our concert in the park), then some videos celebrating our graduates and talking about Patriot Days, and then a feature movie. This will be shown in the Sackville Arena parking lot, and you can watch it from within the comfort of your vehicle.
Like our Patriot Days events in other years, this is a completely free show.
You can get a free ticket from this page, bring your vehicle to the parking lot, and watch the show on a huge 50 foot screen, with the audio coming in through your vehicle's FM radio!
On this page you can get a free ticket for the show on Monday, June 29, with the movie The Lion King (2019).
The movies on other nights are:
Only one ticket is required for each vehicle. You can have as many people in the vehicle as it will legally allow.
Because of the public health restrictions and because space is limited, we have to follow some rules:
The parking lot will open at 8pm each evening, and the show will start at 9pm. If you don't have your ticket for that evening then we won't be able to let you in. When you arrive you will only be able to get in to the parking lot at the entrance closest to the Arena, as shown in the image below. The other two exits will be closed.
Public health restrictions also mean that we can only have a car in every second spot, so we will have volunteers to help direct you to a parking spot.
You will need to stay in your vehicle to watch the show. We will have porta potties available, but you will need to stay in your vehicle at all other times.
If you leave the Arena parking lot then you will not be allowed back in.
2020 is presenting challenges and opportunities like no other year. Let's enjoy these opportunities!
We hope that you have a great evening and enjoy the Graduation and Patriot Days 2020 show!