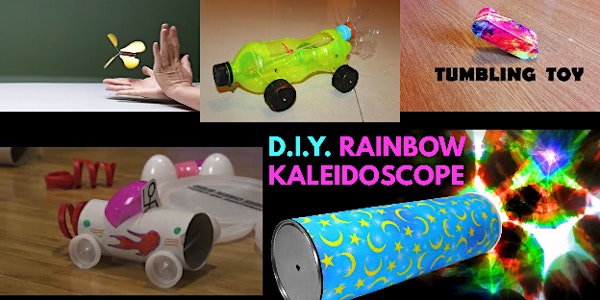 Grampa's Workshop: Making toys from recycled materials
**POSTPONED**. Join us as we make a variety of toys from recycled materials. **Two day event - you attend both days**
About this event
Making things from recycled materials is as close to free as it gets!
Minimum age: 10 years old.
Tools needed: Pliers, scissors, tape. Recommended but optional: utility/craft knife, glue gun.
Materials : plastic bottles, bottle caps, wooden skewers, cardboard, acetate (plastic used in things like page dividers), empty chip tube (ex: Pringles chips), variety of rubber bands, twist ties, tape, glue/glue gun, large paper clips.
Limited supply (basic tools) available for Ontario residents with kids in public school; you can also join with your own materials.
You can access free basic tools for ONE person. All participants will need to supply their own recycled materials.
***PLEASE RESERVE ONE TICKET PER HOUSEHOLD regardless of how many people are participating.***
This program is supported by the Ontario Native Women's Association and is open to Ontario residents only.