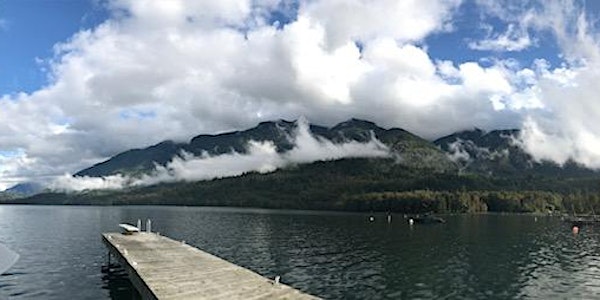 Grand Embrace III with Wm. Paul Young, Dr. Brad Jersak, Cathy AJ Hardy & Lorie Martin
By Lorie Martin & Cathy AJ Hardy
When and where
Date and time
Thu, Oct 24, 2019 7:00 PM - Sat, Oct 26, 2019 4:30 PM PDT
Location
St. Dunstan's Anglican Church 3025 264 Street Aldergrove Langley Township, BC V4W 2W4 Canada
Refund Policy
Refunds up to 7 days before event
Description
A WEEKEND OF STORY, SONG & SOUL CARE.
Enter into a weekend of hope, healing & transformation. Experience being recalled, remembered, restored and renewed! A retreat-like experience with a limited number of people entering into a community setting as we receive inspiration, sing, interact and open our hearts. Our weekend will include a special evening of Music and Inspiration that is also open to the public. This evening will feature Wm. Paul Young sharing stories and reflections from his life, teaching and sharing with Dr. Brad Jersak and music with Cathy AJ Hardy.

---


A THREE DAY RETREAT / CONFERENCE EXPERIENCE & EVENING OF MUSIC AND INSPIRATION:

THURSDAY October 24 - SATURDAY October 26, 2019 Aldergrove/Langely BC

Speakers: Wm. Paul Young, Dr. Brad Jersak, Cathy AJ Hardy and Lorie Martin
VENUE: St Dunstans Anglican Church 3025 264th St. Aldergrove
SCHEDULE:
Thursday Evening (7:00-9:00pm)
Friday & Saturday (9:30am-4:30pm)
Friday Music and Inspiration Evening (7:00-9:00pm)
Inspirational Messages. Breakout Groups with each Speaker. Stations of Prayer and Reflection. Small Groups of Conversation. One-on-one Soul Care. Inspirational and Healing Music
Limited to 90 participants
TICKETS: $280.00

Refunds: $75 non-refundable upon ticket purchase. No refund is available 7 days before event.
Lunches & Refreshments included. Lodging not included.
Some scholarship funds available upon request.
---


EVENING OF MUSIC AND INSPIRATION:

Friday 7:00-9:00pm (ticket included for retreat/conference participants)
OPEN TO PUBLIC
VENUE: St. Dunstans Anglican Church 3025 St Aldergrove
TICKETS: $ 25.00

For Friday Evening only please go to this link:
https://grandembrace3eveningofmusicandinspiration.eventbrite.ca
---


PRESENTERS:

Wm Paul Young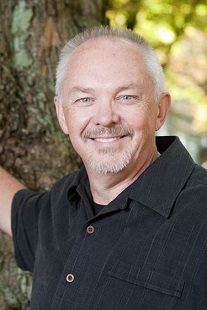 Paul is author of The Shack, Cross Roads,The Shack Reflections, Cross Roads Reflections, Eve and recently released non-fiction, Lies We Believe about God. Watch his interview with Oprah! He was born a Canadian and raised among a stone-age tribe by his missionary parents in the highlands of what was Netherlands New Guinea (now West Papua). He suffered great loss as a child and young adult, and now enjoys the "wastefulness of grace" with his growing family in the Pacific Northwest. Facts never tell real stories. The journey has been both incredible and unbearable, a desperate grasping after grace and wholeness, the pain of trying to adjust to different cultures, of life losses that seemed too staggering to bear, of living with an underlying volume of shame so deep that it constantly threatened any sense of sanity, of dreams not only destroyed but obliterated by personal failure, of hope so tenuous that only the trigger seemed to offer a solution. A few facts also do not speak to the potency of love and forgiveness, the arduous road of reconciliation, the surprises of grace and community, of transformational healing and the unexpected emergence of joy.
Lorie Martin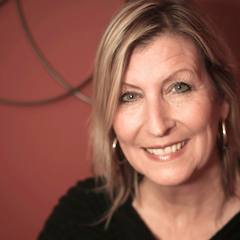 Lorie Martin is a spiritual director and contemplative retreat leader with a passion to create sacred spaces to experience the loving presence of God for personal transformation and to bring hope and healing into our world. Lorie lives in Abbotsford with her husband of 41 years, Dwight. They raised five children and now enjoy their grandchildren, making memories at their cottage, and sipping latte's with friends. Lorie has compiled 4 books offering prayer and meditation invitations and exercises. www.loriemartin.com Recently Lorie has been part of launching the Centre for Spiritual Renewal at the Parish of St. Dunstan and the beautiful grass-path labyrinth in Aldergrove/Langley. The Centre offers retreats, a wide variety of spiritual care and practices, and labyrinth experiences. www.st-dunstans.ca
Dr. Brad Jersak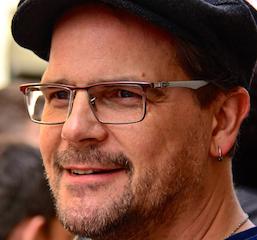 Brad teaches NT, Patristics and Classics in Contemplation at Westminster Theological Centre (UK). He is editor in chief of "Christianity Without Religion" magazine, and is the author of many books, the most recent being, A More Christlike God and the children's book, Jesus Showed Us. Brad lives in Abbotsford and is married to Eden, his wife of 30 years with whom he raised 3 sons and pastored for twenty years. Today Brad is a much sought after teacher/speaker and theologian who shares his deep research and inspired messages in a fresh and easy to understand way. He is willing to tred into new and ancient paths where he uncovers the life-changing paths of 'listening prayer' and the Beautiful Gospel. Brad is a friend to many, a lover of contemplation and justice, and has walked a deep road of personal healing and wellness.
☦ Dr. Bradley (Irenaeus) Jersak ☦
Cathy AJ Hardy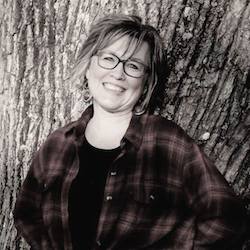 Cathy AJ Hardy is a singer-songwriter and offers contemplative retreats, spiritual direction, workshops and musical events. She has created and led ecumenical evenings of sung prayer for the past 20 years, writing liturgy, prayers and songs. Her music has been nominated for several awards with the Gospel Music Awards of Canada. She sings from soul's depths from her own personal journey of loss and transformation. With Brother Roger of Taize as inspiration, she has sought to live a life of 'drinking deeply from the well-springs of life' and learning to live a life of joy and freedom.
Listen to her music here and Cathy's website
---


BREAK-OUT GROUP SESSIONS:
Learning the Art of Living in One Day's Grace - Wm. Paul Young
So many of us have been on a journey of transition and transformation. It has not only been a fire that has been burning away the false, but a light that is illuminating a new path. So now what? How do we live a different life and navigate the ordinary and daily challenges of our every day lives?
This workshop will explore those questions and hopefully encourage us to reorient ourselves to a life lived from the inside out.


Behold, Your Mother - Cathy AJ Hardy
Christ's invitation to John (as Christ was on the cross and looking to John and Mary standing below him) to receive Mary as his Mother is an invitation for us as well - for us to know Mary as Mother in our lives. This workshop will hold a few stories of how Cathy was surprised by the gift of Mary and contemplation with Mary can open the heart in prayer in new ways.


The Cross is the Tree of Life: The Meeting Place of Divine Love and Human Afflication - Dr. Bradley Jersak

The hymn, "When I survey the wondrous cross," speaks of the wounds of Christ, "where sorrow and love flow mingled down." This workshop will focus on how Christ crucified is the intersection of God's goodness and human suffering and sorrow. We'll meditate on how God himself co-suffers with us so that mysteriously, miraculously, "by his wounds, we might be healed."


The Presence and Action of God - Lorie Martin

This hour will hold space for short teachings and time to practice contemplative prayer practices in quiet and stillness. We will explore and experience two practices as taught by Thomas Keating and Cynthia Bourgeault.
Centering Prayer with Gene Fraser (Contemplative Outreach Society)
Welcoming Prayer Practice with Lorie Martin (St. Dunstan's Centre for Spiritual Renewal)

____________________________________________________________________________



One on One Sessions (as available):

Spiritual Direction/Companionship
A look at your relationship and experience of God in prayer and in all of life with a trained spiritual director.
Soul Care
A time of exploring what is emerging for you on retreat or in life with a priest or professionally trained care provider.
Listening Prayer
A guided time of listening to God for a past or present dilemma with 2 trained prayer facilitators.

_________________________________________________________________________________

LODGING:

The Best Western Aldergrove is across the street and will offer the following discount. Please contact them directly for booking and mention The Grand Embrace:
– During the three nights of the retreat (October 24,25, 26) guests can stay at the hotel at a reduced rate of $109.99 per night.
– Hotel stay includes a hot breakfast
– Best Western will hold 15 rooms for retreat guests until September 24th. No guarantee of availability after that.
– Cancellations must be done 72 hours prior to arrival. Otherwise guests will be charged fully for room.
– Guests of the hotel receive a 10% discount at the hotel White Spot restaurant
About the organizer
Lorie Martin & Cathy Hardy are facilitators of "Invited In" and "Soul Care" Retreats & Events. Lorie offers spiritual direction, inner healing care, and is author of "Invited" and "Choose Love".  Cathy is a Singer-Songwriter, Spiritual Companion and Inspirational Speaker. www.loriemartin.com  www.cathyajhardy.com