A grant writing workshop for BIPOC artists, focusing on the upcoming Ontario Arts Council grant, the OAC Skills and Career Development Grant
About this Event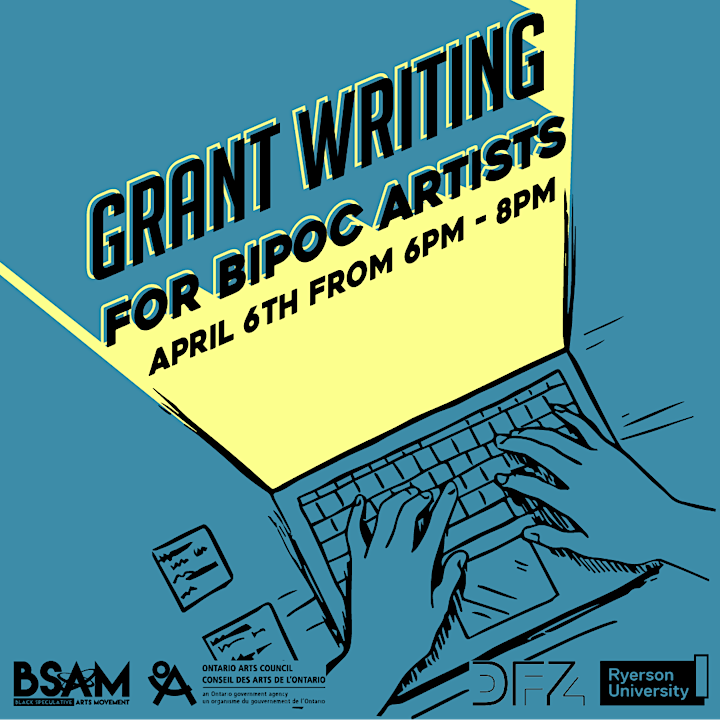 Are you a BIPOC artist with great ideas in mind, but in need of a little assistance realizing those ideas? Or are you an artist collective needing a little capital to get the ball rolling on projects to expand your practice and contribute to your community? Maybe you're an individual looking to upskill and grow your craft?
Join us on April 6th from 6PM - 8PM EST for a deep dive into the grant writing process with the multifaceted and talented artist, Paulina O'Kieffe-Anthony, brought to you in collaboration with BSAM Canada, the Ontario Arts Council (OAC) and Ryerson University's Design Fabrication Zone (DFZ). ASL interpretation will be provided.
This workshop will feature tips to assist you when applying for the Ontario Arts Council - Skills and Career Development: Indigenous Arts Professionals and Arts Professionals of Colour, which is due May 5th. Paulina, an OAC grant recipient, will be sharing her go-to strategies on writing grant applications to secure funding. The tips and tricks Paulina shares can be applied to all grant applications as blueprints to success. Participants will also get the chance to interact with other artists who have received the grant to ask in-depth questions about their approach to the application.
Through this workshop, you will learn how to navigate arts grants, how to understand the requirements and compile the necessary information. The goal is to educate and empower artists, organizations, and individuals to write successful grants for funding projects that impact the BIPOC community.
This workshop is free and offered online.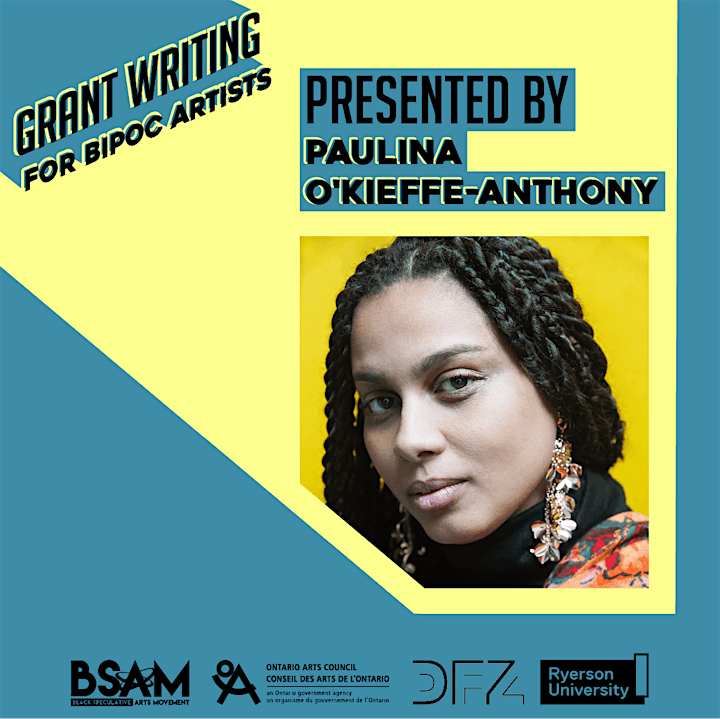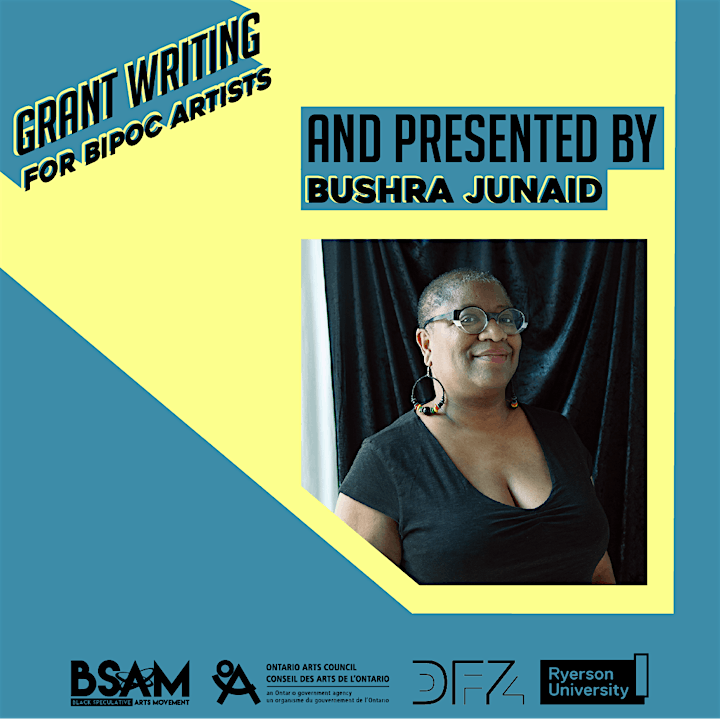 About the Presenters and Collaborators
Paulina O'Kieffe-Anthony is an artist, educator and consultant who has been successfully writing grants for the last 15 years. Her work in the not-for-profit and arts and culture sectors have given her multiple opportunities to support organizations and individuals (including herself as an artist) to successfully acquire funding for projects and ongoing operations. Paulina's expertise lies in her understanding of the arts and public funding grants processes as well as having significant exposure to granting bodies through her experience as a past grant reviewer for the Toronto Arts Council, Ontario Arts Council and Director for ArtReach, a smaller youth project funder. To learn more about Paulina and her amazing work visit, paulinaokieffe.com.
Black Speculative Arts Movement Canada (BSAM Canada) is a non-profit organization focused on creating a collaborative and supportive platform that can empower, elevate, and evolve Black creatives and organizations who work within the respective field of the speculative arts. To find more about BSAM Canada and their current projects and events, visit bsamcanada.ca.
Ryerson University's Design Fabrication Zone (DFZ) is known for helping startups and project teams apply best practices in design, strategically propelling early-stage inventions, businesses, and installations through the stages from concept to prototype and mass manufacturing. To learn more about the DFZ, please visit ryerson.ca/zone-learning/design-fabrication-zone.
The Ontario Arts Council (OAC) provides grants and services to professional, Ontario-based artists and arts organizations. The OAC has played a vital role in promoting and assisting the development of the arts for the enjoyment and benefit of Ontarians. To learn more about OAC, please visit arts.on.ca.
Graphics by DFZ Creative Technologist, Megan Schoeppich