Graphic Novel "Die Physiker" von Benjamin Gottwald
Lesung und Diskussion / Reading and Discussion
About this event
*This event is held in German but is open to all levels of learners. Please scroll down for the English description of the event*
-- *DEUTSCH*
Lesung "Die Physiker" mit Benjamin Gottwald
Mittwoch, 27. Oktober um 12:00 Uhr mittags PT
Das Schweizerische Generalkonsulat in Vancouver gemeinsam mit der Victoria German School laden zu einer virtuellen Lesung des deutschen Illustrators Benjamin Gottwald ein.
Benjamin Gottwald ist Autor der Graphic Novel "Die Physiker", einer grafischen Interpretation des gleichnamigen Theaterstücks von Friedrich Dürrenmatt. Die Lesung findet auf Deutsch statt, es sind jedoch Lernende jeglicher Sprachniveaus herzlich willkommen. Die Teilnahme ist kostenlos und gibt auch noch etwas zu gewinnen!
Über das Buch:
Drei Physiker geben sich als Verrückte aus und lassen sich in ein Irrenhaus einweisen. Ursprung des Ganzen ist der Physiker Möbius, der eine schreckliche und gefährliche Entdeckung gemacht hat. Er tut so, als wäre er verrückt, um seine eigene Forschung unglaubwürdig erscheinen zu lassen. Denn in den falschen Händen wäre seine Entdeckung eine Gefahr für die gesamte Menschheit. Die anderen beiden Physiker im Irrenhaus sind Spione, welche Möbius' weltzerstörerische Formel aufdecken wollen.
Diese berühmte Geschichte des Schweizer Autors Friedrich Dürrenmatt wurde nun als Graphic Novel umgesetzt. Der deutsche Illustrator Benjamin Gottwald hat die Geschichte in einen farbenprächtigen und irrsinnigen Comic verwandelt und einen komplett neuen Zugang zum Stück geschaffen.
Wann und wo:
Wann: Mittwoch, 27. Oktober 2021 um 12:00 Uhr mittags PT
Wo: Die Lesung und Diskussion findet virtuell auf Zoom statt
Gratis anmelden!
Der Zugang zum Zoom-Meeting wird allen registrierten Teilnehmern vor dem Event per Email zugesandt.
Diese Lesung und Diskussion ist Teil des "100 Jahre Friedrich Dürrenmatt" Jubiläums.
-- *ENGLISH*
Reading of «Die Physiker» by Benjamin Gottwald
Wednesday, October 27th at 12pm PT
The Consulate General of Switzerland in Vancouver together with the Victoria German School are happy to invite you to a virtual reading by German illustrator Benjamin Gottwald. Benjamin Gottwald is the author of the graphic novel "Die Physiker", an adaptation of Friedrich Dürrenmatt's famous play. The reading will be held in German but is also open to learners of the German language. Participation is free of charge and you can even win a prize!
About the book:
Three physicists, pretending to be insane, voluntarily commit themselves to an asylum. It all starts with the physicist Möbius who hopes to discredit his own research. He made a terrifying discovery, which, in the wrong hands, could have the potential to destroy the world. The other two physicists in the asylum are spies who hope to uncover Möbius' dangerous secret.
Friedrich Dürrenmatt's world-famous play «Die Physiker» has now been adapted into a graphic novel. German illustrator Benjamin Gottwald turned the story into a colorful and captivating comic book – a completely new way to experience this extraordinary and compelling story.
When and where:
When: Wednesday, October 27th, 2021 at 12pm noon PT
Where: This is a virtual event on Zoom
Register for free!
The zoom link to access the event will be sent to all registered participants before the event.
This reading and discussion is part of our 100 Years Anniversary Celebration of Swiss author and playwright Friedrich Dürrenmatt.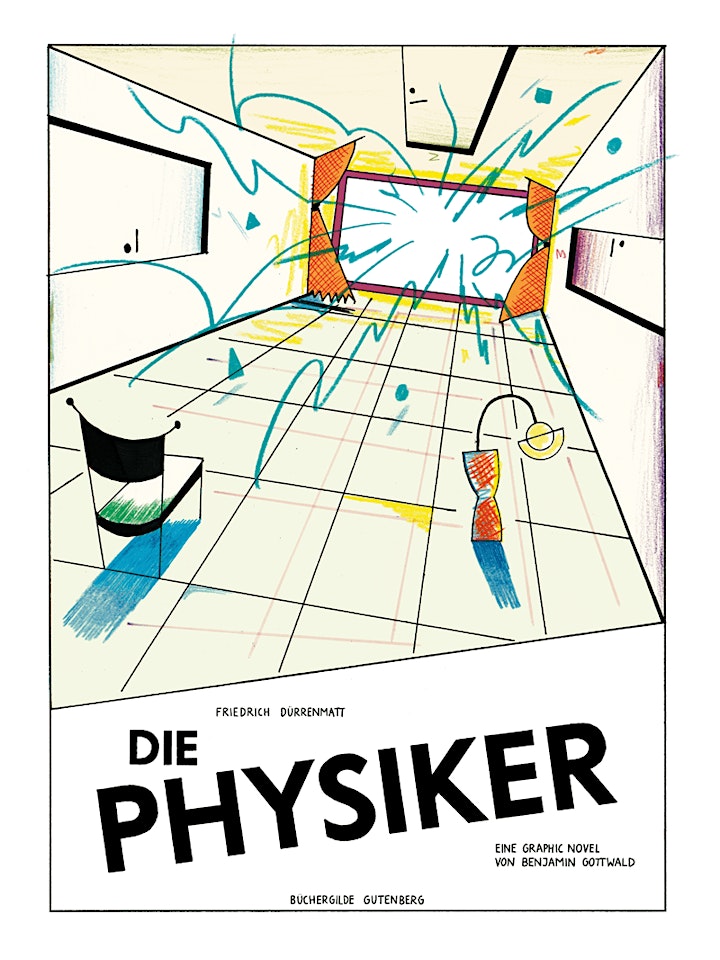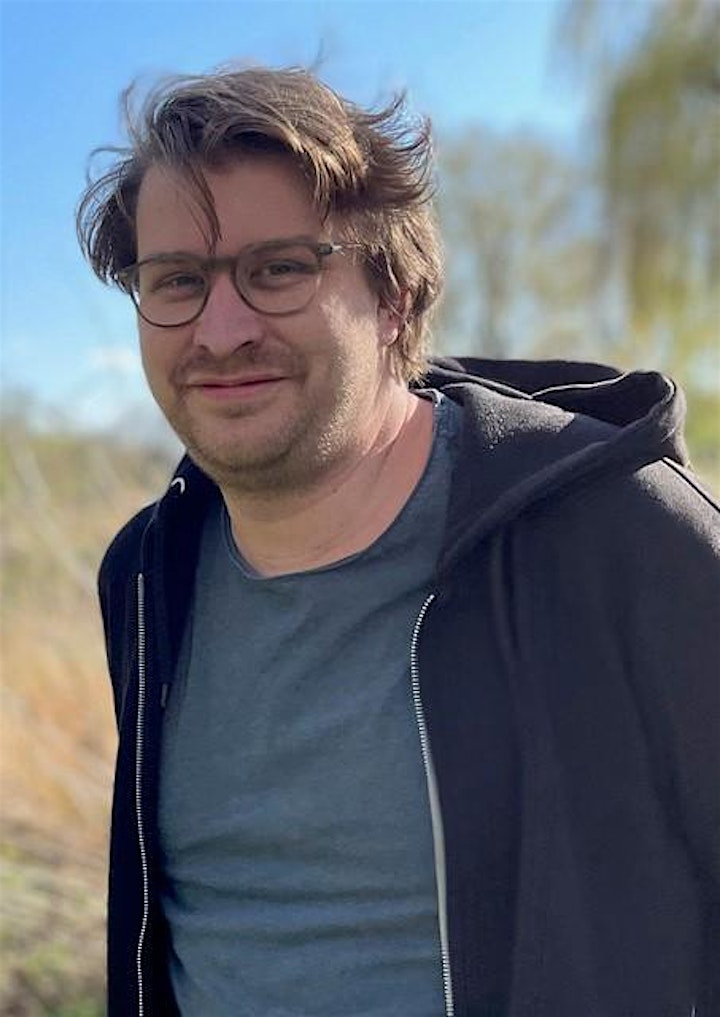 Organizer of Graphic Novel "Die Physiker" von Benjamin Gottwald