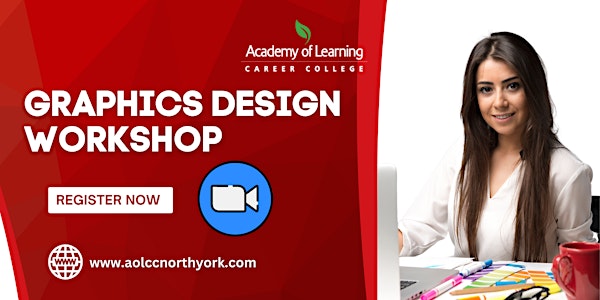 GRAPHICS DESIGN WORKSHOP
Don't miss a chance to attend Graphics Design workshop by AOLCC.
About this event
Why Graphics Design?
The digital sector is expanding quickly, and opportunities for graphics design are getting on board. The scope for graphics design is enormously broad. All brands and companies need to have their own identity, which can only be created through their logos. These logos and symbols are created by a graphics designer to support a cause or the identity of a company or brand.
The work of a graphics designer is not limited to creating logos; large corporations also need graphics designers for their work in digital marketing. The world is changing to reflect the dynamics of electronic media, which enhances career and success chances for graphic designers. A professional move that is incredibly advantageous is learning graphics design. You will have so many more opportunities for success in the entertainment sector after you have mastered the skill of graphics design. Your career will be boosted if you are skilled at graphics design.
What will I learn & discover?
This course provides an introduction to photo editing and logo design to poster design, magazine layouts, and more. You will obtain a deeper understanding of the foundations of graphics design through this workshop under expert guidance, and in-class assignments.
The topics covered in this workshop will be:
1. Familiarize yourself with the fundamentals of graphic design.
2. The advantages of visual designs for marketing campaigns.
3. Market trends on the usage of visuals to convert leads
4. A basis in typographic, page-composition, and color theory ideas.
5. Professional proficiency in the fundamental tools of the graphic designer with Adobe Photoshop, Illustrator, and
6. InDesign
To Register: You simply need to c lick "Register" after choosing the dates that work for you (Zoom link will be emailed to you, one day before the event starts)
JOIN US FOR A INSIGHTFULL GRAPHICS DESIGN WORKSHOP!
Looks like you are interested! Contact us or follow us on social media.
Speak with a member of our team now to learn more about the training opportunities we can offer.
TO REGISTER- https://aolccnorthyork.com/events
For More queries contact us-
📞(647) 494-7766
📩 info@aolccnorthyork.com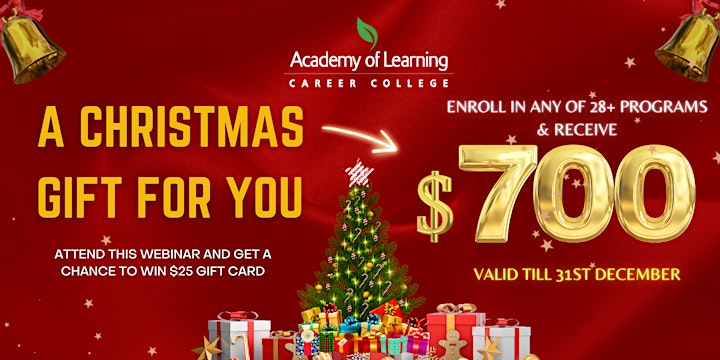 In addition to the $25 gift card, we also have a $700 Christmas cash prize that you may share with your loved ones, put toward savings, or use to purchase a gift for yourself this upcoming holiday season if you like surprises.
Once you successfully enroll in one of our 28+ programs, you can take advantage of a $700 cash reward that is redeemable till December 31st, 2022.
Follow our social pages for promotions, news and updates: