Grass Roots CED Investment Fund
About this event
Learn about the exciting new opportunity to invest in local businesses in Albert-Westmorland counties through the Grass Roots CED Investment Co-operative - a provincally registered CED corporation. Find out how your investment in Grass Roots entitles you to up to 50% provincial tax credit and what the opportunities are for additional financial and social returns on your investment.
For over 20 years, CEDIFs in Nova Scotia have been building local economies, providing social and financial returns on investment, creating local jobs and supporting the development of local businesses. AND NOW THIS OPPORTUNITY IS AVAILABLE IN NB!!!
Join us to learn more and get the answers to all your questions! Absolutely no obligations - information session only!
As this session is being held in person, space is limited to 14 participants. Please register as soon as possible to get your seats.
For more information
https://www.grassroots.coop
info@grassroots.coop
(506) 994-0104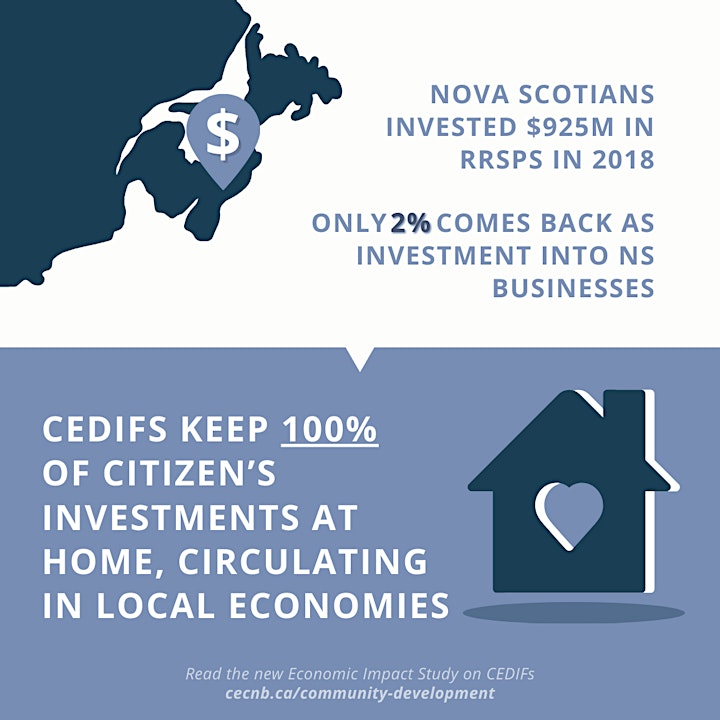 Organizer of Grass Roots CEDC Investment Fund - Riverside Albert