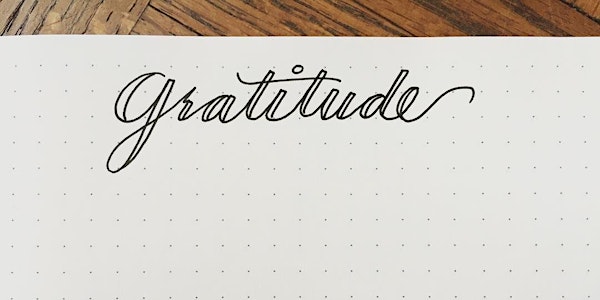 Gratitude Writing
This interactive online workshop will focus on some practices that help students to channel their gratitude during challenging times.
About this event
Over the past decade,psychology researchers have noted the great social, psychological, and physical health benefits that come from giving thanks. The simple act of writing down the things for which we are grateful has been shown to provide benefits including better sleep, fewer symptoms of illness, increased happiness and reduced anxiety. No expertise required.
The initial interactive online workshop will be led by poet and registered psychotherapist Ronna Bloom. In the weeks that follow participants can regroup online to share highlights from their gratitude journals and encourage and support each other in their writing and in their efforts to cope and thrive during these challenging times. Follow up sessions will be facilitated by students from the Hart House Literary and Library committee in collaboration with Hart House Staff coordinator, writer and educator, Carly Stasko.
BIO: Ronna Bloom is a poet, registered psychotherapist, (CRPO inactive) and author of six books of poetry. She is also currently Poet in Community at the University of Toronto. In these roles she offers students, opportunities to articulate their experiences through poetry and reflective writing.
Her work has been broadcast on the CBC, recorded by the Canadian National Institute for the Blind, translated into Bengali, Chinese and Bangla and shortlisted for several Canadian literary awards.
TIMING: April 22nd, 2-3:30pm follow up sessions weekly at a set time.