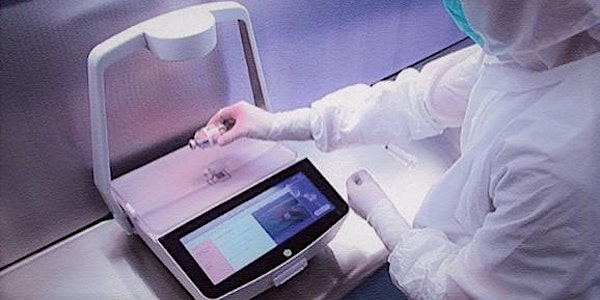 Gravimetric compounding Part II: Demystifying specific gravity
Demystifying specific gravity in gravimetric sterile compounding - an illuminating study of density variations
Refund Policy
Contact the organizer to request a refund.
Eventbrite's fee is nonrefundable.
About this event
Date: Wednesday February 15, 2023
Time: 12:00 to 1:00 pm ET
Topic: Demystifying specific gravity in gravimetric sterile compounding - an illuminating study of density variations
Article: Amerine LB, et al. Evaluation of density variations to determine impact on sterile compounding. Am J Health Syst Pharm 2022;79(8):689-695
Backgrounder: Roberts PA, et al. Need for specific-gravity values in adopting gravimetric measurement in sterile compounding. Am J Health Syst Pharm 2017;74(12):871-872
Summary: Challenges in accessing manufacturer-supplied specific gravity values of sterile drugs remain a hindrance to wider adoption of gravimetric compounding. As an example, one center reported only a 9% response rate out of nearly 300 inquiries made to manufacturers of CSP (compounded sterile preparation) components. From a recent paper published in the AJHP, we will:
learn how manual density calculations could offer an alternative solution,
appreciate how much density values differ between the same drugs sourced from different lots or from different manufacturers,
and discuss the potential implications of these variations on patient outcomes.
We look forward to a fulsome discussion as pharmacists, pharmacy technicians, and pharmacy leaders continue to move towards adopting gravimetric sterile compounding for improved compounding accuracy and safety, particularly for high risk preparations and vulnerable populations.
(For a refresher on gravimetric vs. volumetric compounding, check out the CSHP Ontario Branch May 2022 Journal Club session available on the CSHP Webinars site)
Presenter: Vivian Lee, Drug Information Pharmacist, The Ottawa Hospital / Ottawa Valley Regional Drug Information Service (OVRDIS)