Greater Vancouver 12th Annual RE/MAX First Time Home Buyer Seminar

Wednesday, 13 November 2013 from 7:00 PM to 9:00 PM (PST)
Event Details
Want to know about buying your very first home, but don't know where to start?
First-time home buyer? Young buyer? Move-up buyer? New immigrant? Come and join our seminar! It is a  two hour seminar chocked-full of information that will educate you. 
Our Mission: To empower, enlighten, and educate first time home buyers. We'll teach you how to buy smart in this market, or any market. Get educated so that you will be confident in the choice you will make. 
Industry experts will discuss the entire process, from pre-approval all the way to possession day!
Geraldine Santiago, published author of the "Complete Home Buyer's Guide for Canadians" and licensed Realtor, along with industry experts-- Alma Pasic, Glenn Duxbury, Richard Bell and Marcia Jean-Baptiste from CMHC present a 25 minute presentation.  
Topics to be discussed: the importance of each professional and what their roles are, contingency funds and special assessments, building envelopes, how to avoid leaky condo's, legal documents. binding contracts, costs and more! 
PLUS:  Find out about what the market is doing. We'll show you how to read market statistics and learn how to use this information to get the best possible price.  What are sub-areas doing? The market is different from North Vancouver, to Richmond, to Burnaby--knowing how much prices are being discounted (and not) in these areas will give you a heads up on your negotiation process. The market is constantly changing in all areas-- is it hot or cold?  If so, which ones are?--A FREE market evaluation are given to all who attend.  Don't miss it!
CAN'T ATTEND that day but are still interested in our seminar?  Don't worry!  Simply fill out the form and request of our webinar to be sent to your email.  You'll be able to watch our seminar at your own leisure.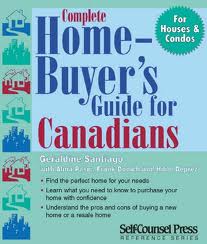 "Geraldine Santiago has done many workshops for the Renfrew Park Community Centre. Home buying seminars at the Renfrew Park Community Centre were well attended. She prepared for her seminars and never hesitates to stay to answer any of the participant's questions. "

Cheryl Palidda Recreational Programmer
Renfrew Park Community Centre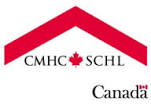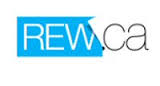 Partially Sponsored by CMHC and Real Estate Weekly Newspaper
RE/MAX Crest Realty (Westside) Independently Owned and Operated
Geraldine Santiago
When & Where

Vancouver 12th Annual RE/MAX First Time Home Buyer Seminar
1 Athletes Way
Vancouver, BC V5Y 0C2
Canada

Wednesday, 13 November 2013 from 7:00 PM to 9:00 PM (PST)
Add to my calendar
Organizer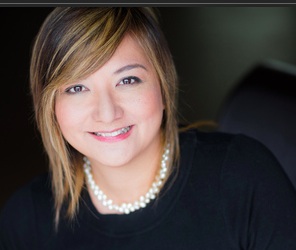 Geraldine Santiago
 is a licensed award winning RE/MAX Realtor, respected speaker, real estate publisheda author of "The Complete Home-Buyer's Guide for Canadians", "Selling Your Home in Canada" and "Buy and Sell Recreational Property in Canada." She is also an International Real Estate Specialist (I.R.E.S.) focusing on marketing local properties globally.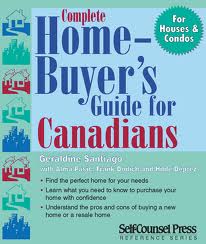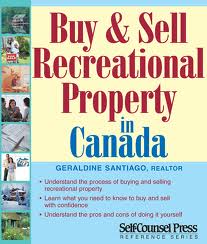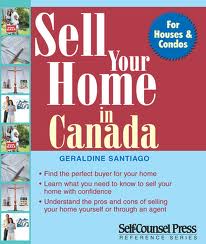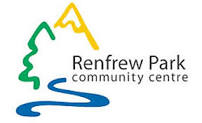 Renfrew Park Recreation Complex
May 30, 2013
To Whom It May Concern:
Geraldine Santiago has done several workshops for Renfrew Park Community Centre. Home Buying seminars at the RenfrewPark Community Centre were well attended.  She prepared for her seminars and never hesitates to stay to answer any participant's questions.
Should you have any further questions, do ont hesitate to contact me.
Yours truly,
Cheryl Palidda, Recreation Programmer, Renfrew Park Community Centre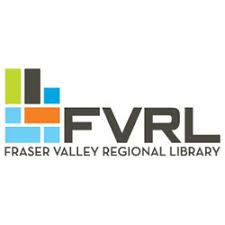 December 4, 2007
Dear Geraldine,
Thank-you for presenting "How To Buy Your First Home--And Say Good-bye To Your Landlord!", a free program open to the public, at the George Mackie Library on October 24, 2007.
Your presentation was very well put together and informative, and I know the participants really enjoyed it and found it very useful.
We appreciate your willingness to share your time and knowledge with the library and Delta residents.
Yours sincerely,
Frances Thomson, Community Librarian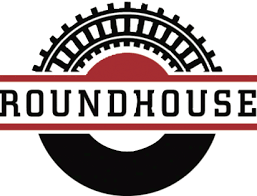 Roundhouse Community Centre
January 21, 2008
To Whom It May Concern:
This letter is in reference to Geraldine Santiago and her relationship with the Roundhouse Community Arts & Recreation Cenbtre.  Geraldine has been facilitating workshops and seminars on Real Estate and Buying Your First Home for our community centre over the past six years.  I have no doubt that the programs she runs have benefited both her participants as well as our community centre.
Should you have any questions please do not hesitate to contact me.
Regards,
Kathryn Sweetapple, Recreation Progrmer II

Hastings Community Centre
May 18, 2010
To Whom It May Concern,
I have had the pleasure to work with Geraldine Santiago during my tenure at Hastings Community Centre, as a recreation programmer.  During this period (2006) she provided free real estate workshops (Buying Your First Home) for the community.
She conducted herself in a very professional manner and was succesful in providing an informative workshop for the participants.  She was punctual and always kept her appointments.  
If you require further information, please do not hesitate to contact me.
Sincerely,
Wes Uyeyama, Strathcona Community Centre Association

New Westminster Public Library
Dear Geraldine,
I'd like to thank you very much for arranging and presenting the program on First Time Home Buying at the New Westminster Public Library on Tuesday, April 10, 2007.
What a great program you have developed!  There is so much to know about buying a home; it can be quite daunting for a first time home buyer.  It was an excellent idea to invite people with different expertise to speak to their field (mortgage, realty, inspection and legal).  Everyone had excellent information to give in their area and the audience of 63 seemed to really appreciate the presentation.  It was also very generous of you to provide a copy of your book to everyone that wanted it.
Thanks again for taking the time to come to the library.  i hope we can have your team come again.
Yours truly,
Debra Nelson, Community Services Librarian, New Westminster Public Library  

September 20, 2007
Ms. Geraldine Santiago has conducted two seminars on Buying Your First Home in Canada for the New Immigrant Orientation Series that Richmond Public Library presents in partnership with SUCCESS (Richmond Office). We have invited Ms. Santiago to to the same presentation again in March 2008.
Ms. Santiago has written several books ont he topif of house buying and selling including Buy & Sell Recreational Property in Canada; Sell Your Home in Canada; and Complete Home-Buyers Guide for Canadians. These popular books are part of our library's collection.
Ms. Santiago is an excellent speaker on the topic of house buying. Her knowledge combined with her desire to help people understand the topic has made her talks informative and interesting. Her presentations typically cover all apsects of house buying and include practical suggestions and information on legal procedures. Sometimes she brings other experts, e.g. house inspectors, mortgage consultants et al, to talk about their parts in helping ensure that house buyers have sufficient information to make sensible decisions.
If you need further information, please contact me at the Richmond Public Library.
Sincerely,
Wendy Jang, Coordinator, Multilingual Services
Here is a partial list of our home buying seminars:
October 23, 2018                        RE/MAX Crest Realty (North Vancouver)
March 24, 2018                           RE/MAX Crest Realty (Vancouver)
March 10, 2018                           RE/MAX Crest Realty (North Vancouver)
November 7, 2017                       RE/MAX Crest Realty (Vancouver)
March 8, 2016                              RE/MAX Crest Realty (Vancouver)
March 18, 2015                            Creekside Community Centre (Vancouver)
November 12, 2014                     Creekside Community Centre (Vancouver)
November 13, 2013                     Creekside Community Centre (Vancouver)
October 7. 2013                           False Creek Community Centre (Vancouver)
October 8, 2013                           Cambie Public Library (Richmond)
October 21,  2013                        Ironwood Public Library (Richmond)
May 14, 2013                                False Creek Community Centre
November 25, 2012                      Burnaby Public Library
November 7, 2012                        Richmond Public Library (Minoru)
January 11, 2011                          False Creek Community Centre
January 26, 2011                          Dunbar Community Centre
October 5, 2010                            False Creek Community Centre
April 20, 2010                                Richmond Cambie Public Library
October 22, 2010                          Renfrew Community Centre
September 10, 2009                    Renfrew Community Centre
September 3, 2009                      Killarney Community Centre
May 28, 2009                               Richmond Public Library
May 14, 2009                               Riley Park Community Centre
April 23, 2009                              Richmond Public Library
March 12, 2009                           Renfrew Community Centre
February 5, 2009                        Mt. Pleasant Community Centre
October 7, 2008                          Riley Park Community Centre
June 5, 2008                               Roundhouse Community Centre
May 20, 2008                              Riley Park Community Centre
March 10, 2008                          UBC Community Centre
Marcy 4, 2008                            Riley Park Community Centre
February 28, 2008                    Roundhouse Community Centre
February 20, 2008                    Richmond Pubilc Library Cambie Branch
February 6, 2008                      Renfrew Community Centre
January 30, 2008                      Renfrew Community Centre
December 4, 2008                    Richmond Public Library Ironwood Branch
November 29, 2007                 Coquitlam Public Library 
November 27, 2007                 Mt. Pleasant Community Centre
November 21, 2007                 Roundhouse CommunityCentre
October 24, 2007                   South Delta Pubic Library
October 10, 2007                   North Delta Regional Library
October 3, 2007                     Port Moody Public Library
September 19, 2007              Riley Park Community Centre
June 20, 2007                        Richmond Public Library Cambie Branch
June 13, 2007                        Riley Park Community Centre
May 29, 2007                         Richmond Public Library Ironwood Branch
May 9, 2007                           Roundhouse Community Centre
April 24, 2007                        Trout Lake Community Centre
April 19, 2007                        Renfrew Community Centre
April 10, 2007                        New Westminster Public Library
March 7, 2007                        False Creek Community Centre
February 28, 2007                 East Hastings Community Centre
February 27, 2007                 Richmond Public Library Ironwood Branch
February 22, 2007                 Mt. Pleasant Community Centre
January 24, 2007                   Renfrew Community Centre
November 24, 2006               Roundhouse Community Centre
October 19, 2006                    Richmond Public Library Cambie Branch
October 12, 2006                    Mt. Pleasant Community Centre
October 5, 2006                      East Hastings Community Centre
September 27, 2006               Renfrew Community Centre
June 1, 2006                            EV Logistics: Exclusive Seminar
April 26, 2006                          Richmond Public Library Brighouse Branch
April 18, 2006                          Mt. Pleasant Community Centre
April 8, 2006                            Chapters Bookstore Bridgeport Richmond
April 6, 2006                            Richmond Cambie Public Library 
March 29, 2006                       Renfrew Community Centre
March 22, 2006                       Richmond Public Library Ironwood Branch
March 18, 2006                       Italian Cultural Centre with Ozzie Jurock
February 23, 2006                   Roundhouse Community Centre
January 26, 2006                     Mt. Pleasant Community Centre
January 19, 2006                     East Hastings Community Centre
November 3, 2005                   Mt. Pleasant Community Centre
October 27, 2005                     East Hastings Community Centre
October 25, 2005                     Trout Lake Community Centre                 
October 20, 2005                     Richmond Public Library Cambie Branch
October 13, 2005                     Richmond Public Library Ironwood Branch
October 5, 2005                       Roundhouse Community Centre 
September 28, 2005                Renfrew Community Centre
April 28, 2005                          East Hastings Community Centre
April 27, 2005                          Trout Lake Community Centre
April 13, 2005                          Renfrew Community Centre
March 10, 2005                        Roundhouse Community Centre
February 16, 2005                   East Hastings Community Centre
February 2, 2005                     Roundhouse Community Centre
January 26, 2005                     Renfrew Community Centre
January 19, 2005                     Trout Lake Community Centre
November 3, 2004                    Roundhouse Community Centre
October 13, 2004                      Renfrew Community Centre
September 30, 2004                 Roundhouse Community Centre 
August 11, 2004                       East Hastings Community Centre
June 16, 2004                          Roundhouse Community Centre
May 12, 2004                           East Hastings Community Centre 
April 29, 2004                           Roundhouse Community Centre
April 14, 2004                           Renfrew Community Centre
April 13, 2004                           Trout Lake Community Centre
March 18, 2004                         Richmond Public Library Minoru Branch
March 10, 2004                         Roundhouse Community Centre
February 3, 2004                      Renfrew Community Centre
January 15, 2004                      East Hastings Community Centre
November 16, 2003                  Marpole-Oakridge Community Centre
October 12, 2003                      East Hastings Community Centre
October 5, 2003                        Dunbar Community Centre
May 14, 2003                            Roundhouse Community Centre
May 4, 2003                              Mt. Pleasant Community Centre
March 5, 2003                           East Hastings Community Centre
February 7, 2003                      Trout Lake Community Centre
January 30, 2003                      Douglas Park Community Centre
October 10, 2002                      Killarney Park Community Centre
October 17, 2002                      False Creek Community Centre
November 21, 2002                  Roundhouse Community Centre
 **** For Presentation Slideshows from previous years, please go to:
https://www.slideshare.net/geraldinesantiago1