Greatness Biz Intensive: Prioritizing a Profitable & Passionate 2019
Description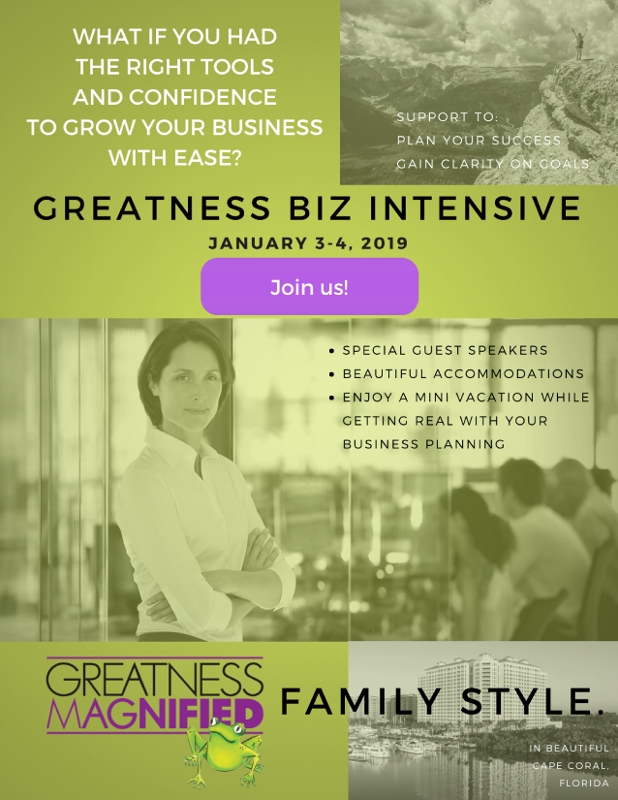 Join us for two days of intensive business planning so you start your year off with success & confidence. You know this event is for you if:
You need to prioritize the MOST important business priorities (so you're less overwhelmed and more focused)
You want to learn from experts in how to attract clients, boost credibility and increase revenue
You need clarity about your target client, niche and core services/products so you have a more consistent pipeline of business (without much more effort on your part)

You are ready to launch your biz (as a side hustle or full-time biz) or you're ready to grow your existing biz
You want your family to be able to benefit from this business expense, combining it as your family vacation!
More Details.....
1. Accommodations...
Come on your own or bring your family to a stay at the beautiful Westin Cape Coral resort. Why not let them benefit from your biz while you learn and grow your business and get a write off too?!
Here are the hotel details:
Call reservations at 1-800-937-8461 and reference "Greatness Biz Planning Intensive"

Or book online here: https://book.passkey.com/e/49631697
Note: if you want to share accomodations, post "Roommate Wanted" in our Greatness Biz Facebook Group (if you're not yet a member just request to join answering the three questions provided).


2. Agenda...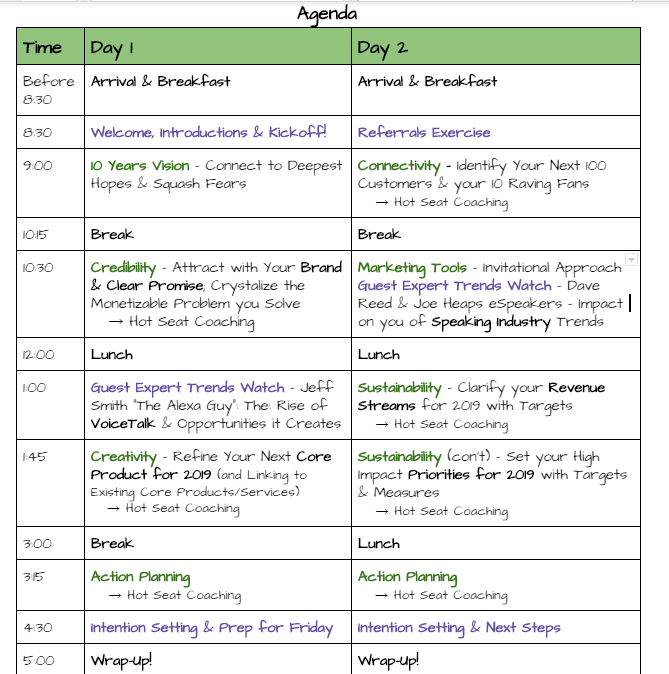 3. Fun & Games...
You can plan fun adventures on your own, with fellow attendees or with your family such as:
Dolphin Encounter

Beach Day (mini ferry included in your resort fee)

Fishing Trip
There are delicious restaurants right on the property or close proximity for you to enjoy a family dinner together OR join in with other families!
Plus, you have full access to the resort including tennis courts, bicycles, and more, a range of weekly activities, a water taxi to the beach, and a full on-site gym. There is also a Kids Club on site.
4. To learn more...
Learn more about our event in this video!
For more information, please contact Sarah at sarah@greatnessmagnified.com or better yet jump into my calendar for a one-on-one!