Learn about the major events that have taken place in Greektown over the years.
About this event
Greektown on the Danforth is the heart of the Hellenic Community in Toronto. Aside from the Greek eateries, businesses, parades and festivals, there's a deeper story to be told about how the immigrant experience unfolded on these streets. Learn why so many Greek immigrants settled on the Danforth and about the major events that have taken place in Greektown over the years.
Start Location: Pape Subway Station (743 Pape Avenue)
End Location: Playter Gardens Park (4 Cambridge Avenue)
In-Person tours last approximately 90 minutes.
We are excited to host in-person tours again and ask for your help and patience in making the experience as safe as possible for everyone. All tour events will follow Toronto Public Health guidelines and enhanced Heritage Toronto safety measures.
We have purchased individual sound systems to ensure physical distancing and improve the quality of the experience. Your system will be synched to a transmitter worn by the tour leader. It will sound like the tour leader is standing right next to you, even if you are 20 feet apart!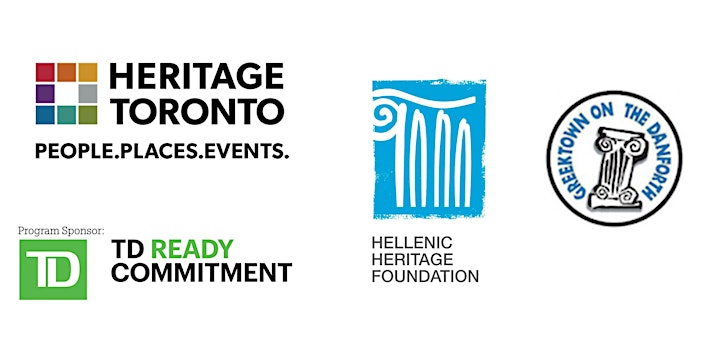 Organizer of Greektown on the Danforth (IN-PERSON TOUR)
Heritage Toronto is a charity and agency of the City of Toronto that celebrates and commemorates the city's rich heritage and the diverse stories of its people, places, and events. Through our programs, including walking tours, State of Heritage Report, and historical plaques, we engage the public to reflect on the past—both to make sense of our present and to inform our future.