Description
BIO - Building in Nature
Explore innovative approaches for buildings and cities to both mimic and nurture ecosystems at the Green Building Festival
Human activities are now the dominant influence on climate, ecosystems and biodiversity. Our buildings and cities can no longer justify outsized demands on land, materials, energy, water and resources.
The 15th annual Green Building Festival showcases groundbreaking innovative bio-inspired projects. Explore Biodiversity, Biomimicry, Biogenics, Bioresources, Bioeconomy and other generative processes that strive to achieve circularity and the enhancement of nature in the built environment.
COVID-19 UPDATE:

Our first priority at Sustainable Buildings Canada is the health and well-being of our community. That's why we're introducing a new Digital Delegate Pass option for this October's Green Building Festival, including guaranteed access to digital Festival programming + CE Hours certificate.
We continue to monitor public health advisories regarding COVID-19 to determine if it will be safe to proceed with some version of the onsite Festival on October 16 2020 in Toronto. An onsite Delegate Pass includes
A full day of programming featuring visionary practitioners who are building with an ecological mindset to create a deeper integration between biology and our urban developments.

Networking with select green building professionals

Continuing education credits / hours certificate
Walking tour, reception, poster exhibition and more ...
In the case of event postponement, delegates will be offered a full refund.
GBF20 Featured Speaker: Steven Ware, Architect and Partner, Art&Build Architects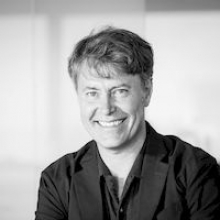 Campus Champetre, image Art&build
For up to date speaker and event info, visit www.gbf20.com
Sign up for our newsletter for the latest news and programming updates.
---
THANK YOU TO PLATINUM FESTIVAL SPONSOR

See all Festival Sponsors here
VENUE: Toronto Marriott Downtown Eaton Centre, 525 Bay Street, Toronto, Ontario
Refund Policy:
All change, cancellation or pass transfer requests must be submitted by e-mail to GBF@sbcanada.org.
In the case of event postponement, delegates will be offered a full refund.

Zero-Tolerance Policy:
Attendees shall conduct themselves in a manner that contributes to a respectful, positive, and safe environment for all, free from harassment and discrimination. We maintain a no-tolerance standard in this regard.