Description
We will be having an orientation for anyone interested in volunteering with Green Calgary. You'll learn about the history of Green Calgary, our current program offerings, and the expectations for volunteers. If you've signed up to volunteer with us and haven't attended an orientation yet, or if you're just interested in what volunteering with us would look like, please join us! Feel free to bring a friend or family member. Ages 14+ welcome!
Refreshments will be provided.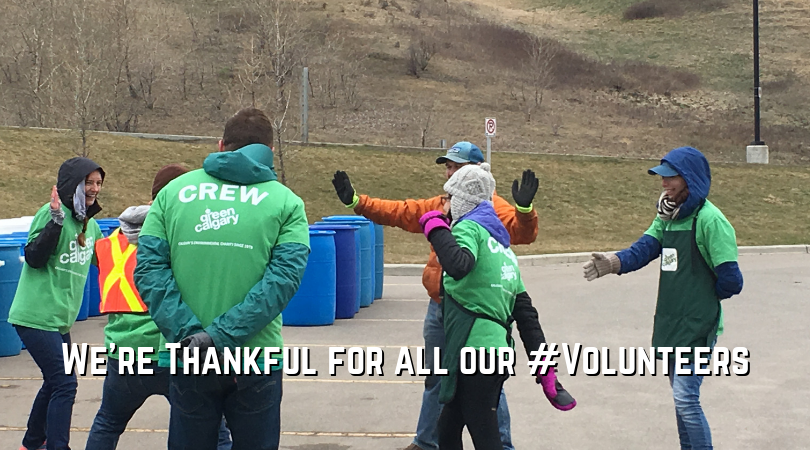 WHERE: Hillhurst Building Boardroom, 301 14th Street NW. The room is suite 190 on the first floor near the main elevators (look for signage on the walls). The building's doors lock at 6pm, so please be here prior to 6.
WHEN: Tuesday, January 21st from 5:45 PM to 7 PM. (Please note that if we have less than 10 people registered the orientation will be rescheduled for a later date).
HOW TO GET HERE:
The Hillhurst Building is located in the community of Sunnyside Hillhurst, at the intersection of 14th Street and 2nd Avenue NW. Note: The Hillhurst Building is wheelchair accessible. The buildings doors are locked at 6pm, so please arrive on time. If you're locked out, please text Lex at 587-432-5875 to come open the door.
Public Transit: The Hillhurst Building can be reached easily by alternative transportation.LRT: Sunnyside Station is located on 9Ath Street, between 3rd and 4th Avenue NW. This LRT Station is a 10-15 minute walk (heading west) to the building.
Buses: There are a number of buses that stop in front of or close to the Hillhurst Building
Bus #65 & #414 Southbound (stop #7417), and 65 & 414 Northbound (stop #7419) stop right outside of the doors.

Bus #104 & #404 stop at 5th Ave and 14th St, just north of the building

Bus # 1 stops at Kensington Rd and 14th St, just south of the building

For other routes and schedules, please visit

http://www.calgarytransit.com

or call (403) 262-1000.
Paid Parking: There are no customer parking spaces available at the Hillhurst Building, however there is metered parking all around us, including on 2nd Avenue NW. After 6:00pm metered parking spaces are free.
Park Plus Lot #20, 203 - 14th Street NW (southbound on 14th St). $2 after 4pm until 6am
Free Parking: After 6:00pm metered parking spaces are free. There is a small section of free parking on 2nd avenue at 15th street, as well. 15th street has some free parking on the weekends and free two hour parking can always be found on 2nd Avenue and 16A street, which is a couple blocks west from the office in the residential area and right beside the Queen Elizabeth Elementary school soccer field.
Please give yourself time to find parking and get to the building.