Description
Are you green? Do you want to meet others who are?
Every 2nd Tuesday of every month, professionals, entrepreneurs, students, volunteers, government representatives, and citizens from all over Mississauga and surrounding cities get together to connect and discuss green topics that they are passionate about.
We are organizing a Green Career event next spring. As an attendee, please let us know what you're interested in! If you are an employer or professional willing to share your story, please contact us.
Our upcoming event:
Tuesday November 8 6-8 PM
Studio 89 Cafe

1065 Canadian Place, Unit #104

Do you:
work for a green/sustainable/environmental company or non-profit?

work on green community initiatives?

run your own business as an eco-preneur?

consult on environmental topics?

volunteer for a green organization such as a conservancy group, environmental non-profit or other?

work for the City of Mississauga, Environmental Division, Parks and Forestry or Waste Management?

study or teach green, sustainability or other environmental areas?

love living green and are passionate about eco-friendly things?
Please Note:
We are booked with guest speakers until November.. If someone cancels,we will ask the next available speaker. In the event of a last minute cancellation, we will swap in the Community Shoutout where anyone can share green events that are coming up!
By registering you are giving Green Drinks Mississauga and any external participants from media outlets permission to be photographed/filmed and/or recorded throughout the event.
Studio89 does serve coffee, tea, food and sweet goodies, but no alcohol. http://www.studio89.org/images/menu.pdf
FAQs
What is Green Drinks?
The short version:
An international movement of awesomeness, a self-organizing network, monthly meetups in different cities for people working/volunteering or studying green and environmental issues.
The long version:
Every month people who work in the environmental field meet up at informal sessions known as Green Drinks.
We have a lively mixture of people from NGOs, academia, government and business. Come along and you'll be made welcome. Just say, "are you green?" and we will look after you and introduce you to whoever is there. It's a great way of catching up with people you know and also for making new contacts. Everyone invites someone else along, so there's always a different crowd, making Green Drinks an organic, self-organising network.
These events are very simple and unstructured, but many people have found employment, made friends, developed new ideas, done deals and had moments of serendipity.
For more info on Green Drinks International: http://www.greendrinks.org/
What are my transport/parking options getting to the event?
Studio 89, our wonderful location and host, is located at 1065 Canadian Place, Unit #104, in a plazza near Eglinton and Tomken. Free parking available and accessible by bus.
Coming via MiWay?
Bus route 7, 51, 35 stop at Eglinton and Tomken. Try using Google Maps to figure out the bus route or the Trip Planner on the MiWay website: miway.ca/planatrip
Are you taking photos at the event?
Yes, we like to take photos for our Facebook page, Twitter, or submitting to local media. If you do not want your photo taken, please kindly let us know when you arrive.
What do I do when I get there?
Grab a tea, a coffee, a snack or food and just go up to someone and ask if they're here for Green Drinks and start chatting! Then do that with everyone else in the room too!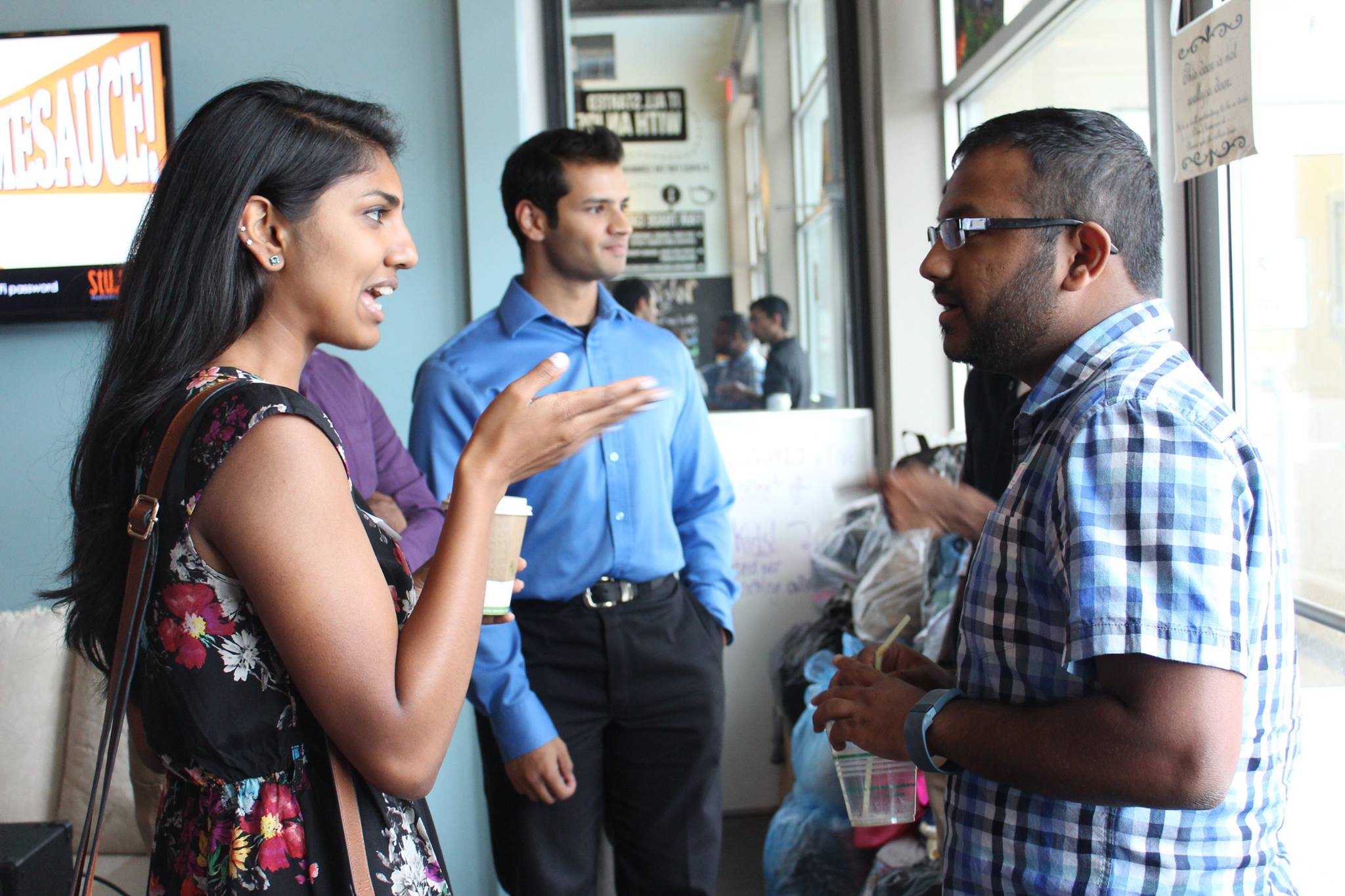 Image courtesy of Gabi Star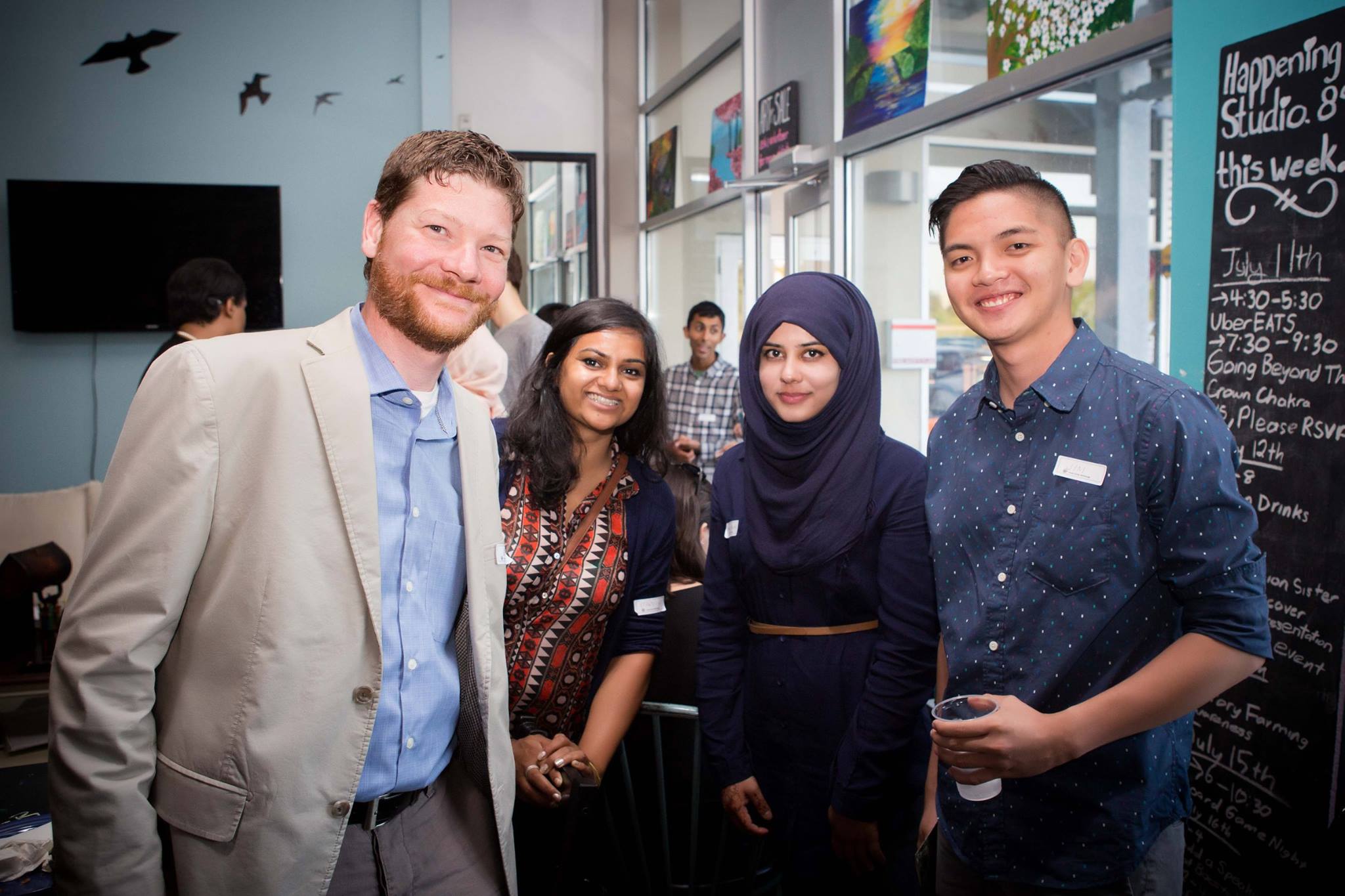 Image courtesy of Akshay Sharma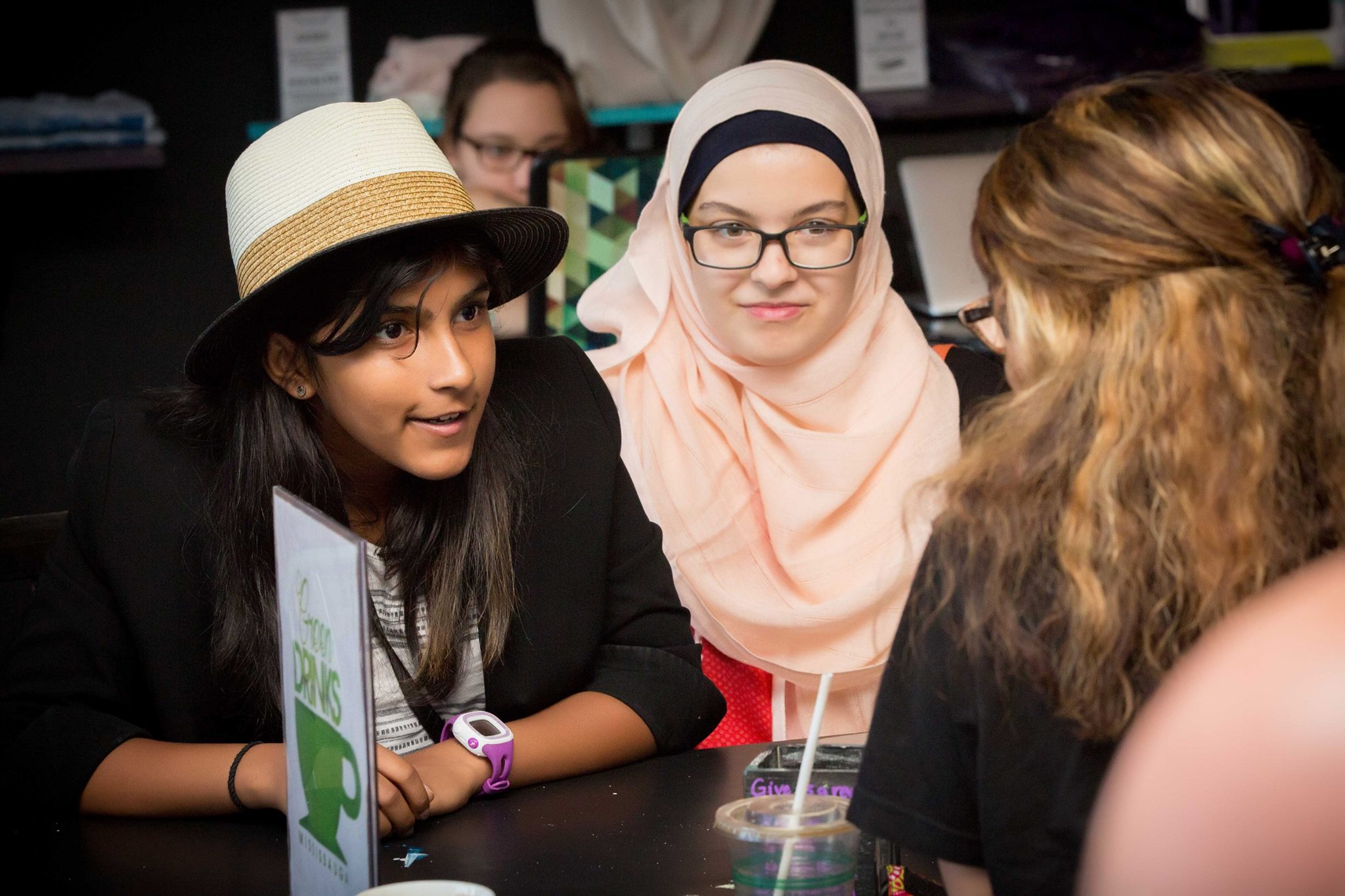 Image courtesy of Akshay Sharma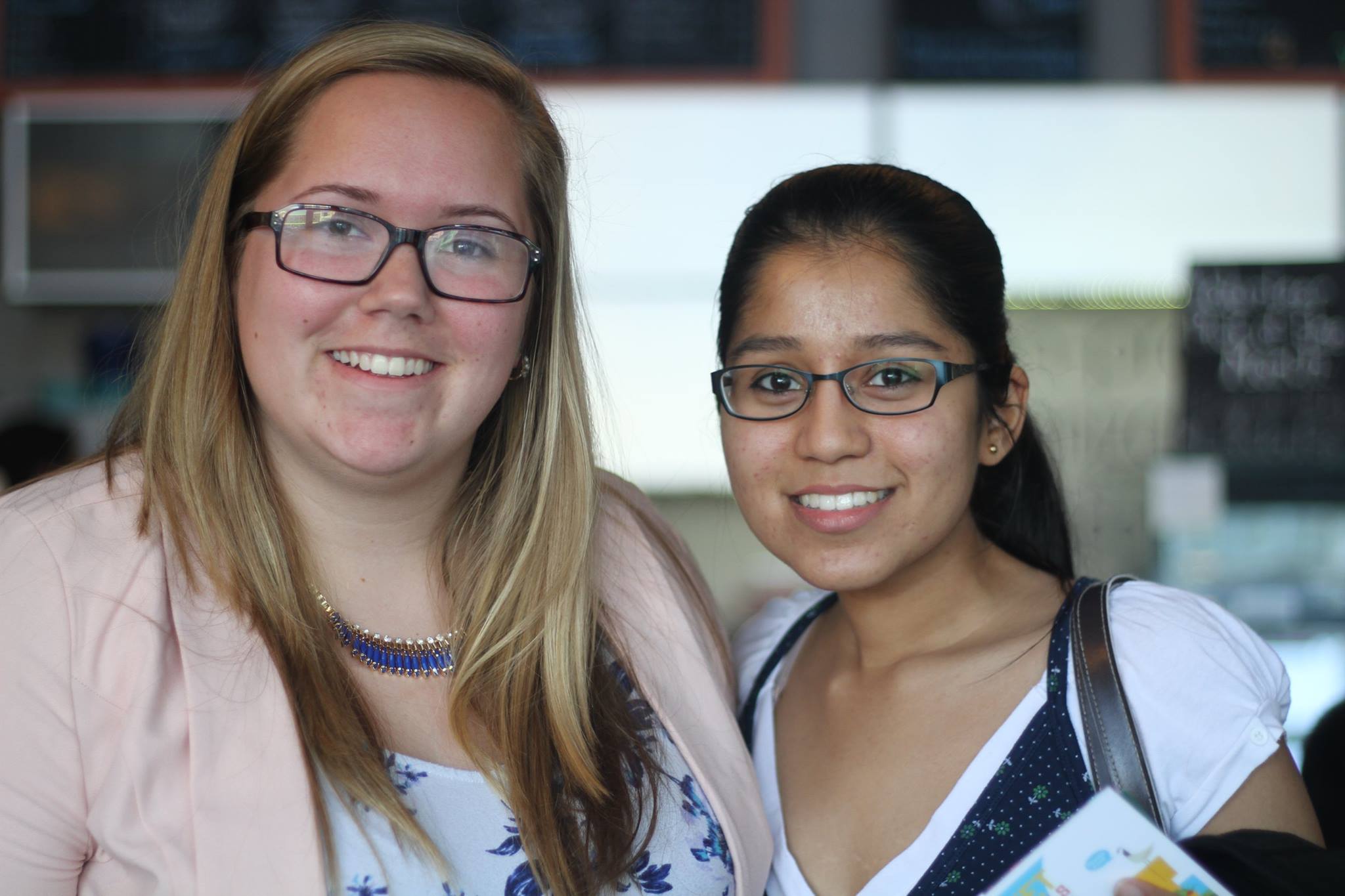 Image courtesy of Gabi Star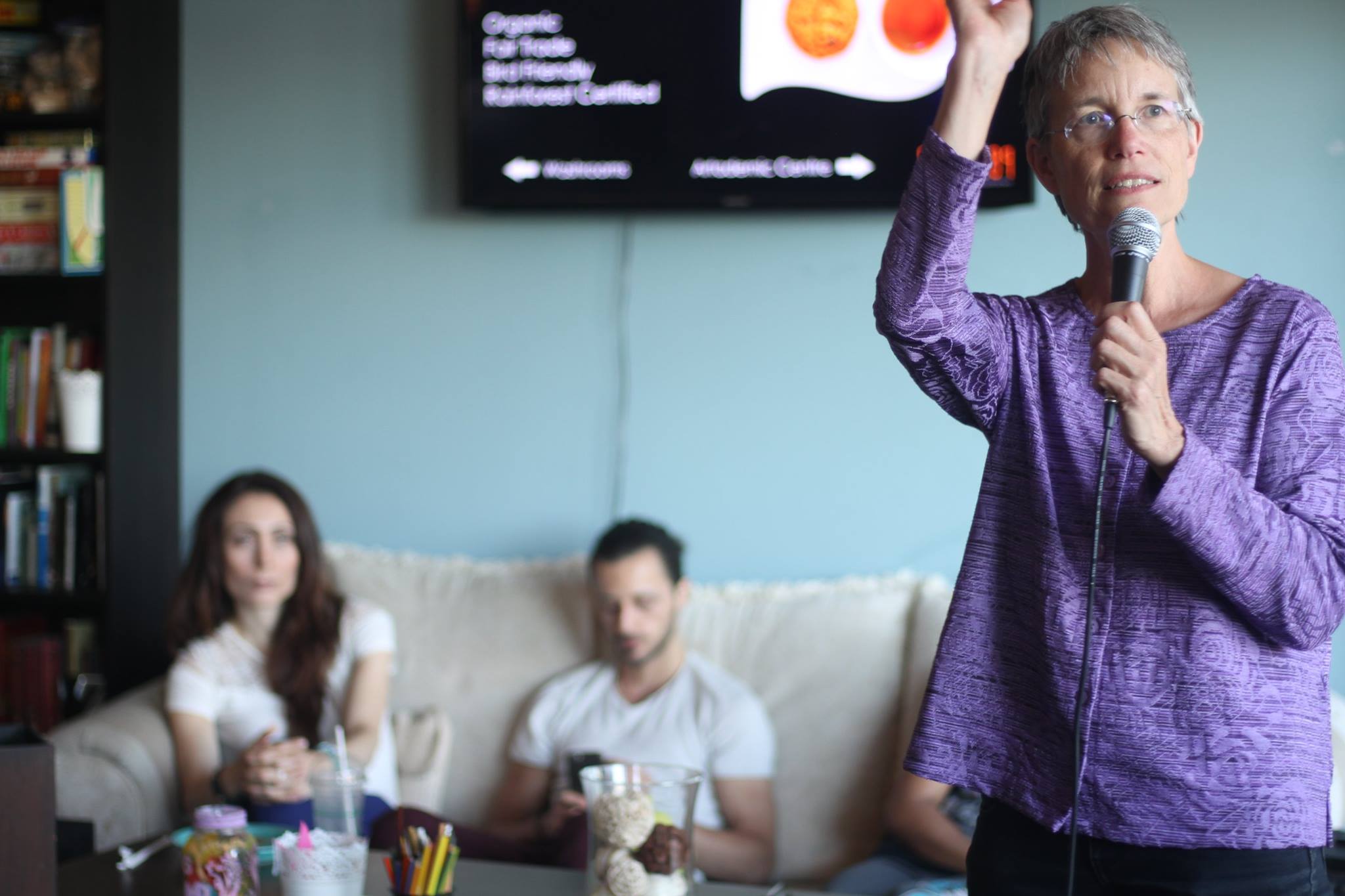 Image courtesy of Gabi Star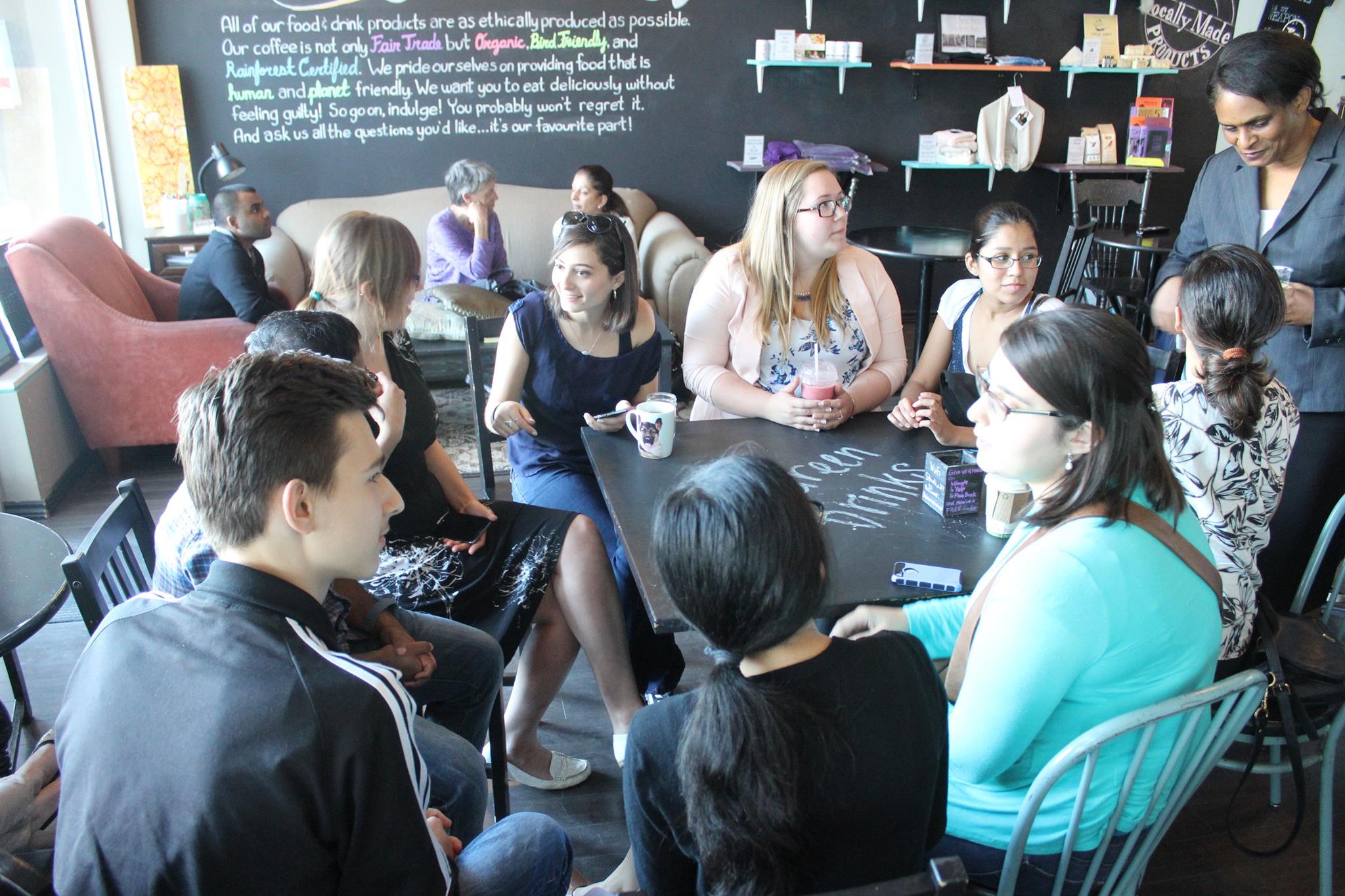 Image courtesy of Gabi Star