Description
We are a local community who likes to talk green. That could be green energy, wind, solar, sustainable cities and so much more! Why not join us - the green networking starts at 5:30pm. Ask for the Green Drinks crowd when you get to the restaurant.
We are grateful for the support of this month's sponsors, Sustainable Enterprise Alliance and SMARTNet Alliance.

August 2019 Green Speaker Spotlight (~6:30pm):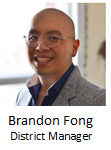 Brandon Fong
CFIB - Canadian Federal of
Independent Business
Brandon Fong of CFIB, in partnership with the Sustainable Enterprise Alliance, will discuss eco-prosperity and localism particularly as it relates to transformation and change in the Ottawa region and in our independent lives.
Brandon Fong is the District Manager for the Canadian Federation of Independent Business. A non-profit organization that advocates for independent business owners across Canada. Brandon has been part of CFIB for the past five years and has developed close relationships with the small business community in Ottawa.
Haven't been to a Green Drinks event before? Click here to watch a video and learn more about this event.
Click here to join the Ottawa Renewable-Green Energy Meetup Group and view our upcoming speakers.
---
Location: Fox & Feather Pub
Date: Thursday, August 8, 2019

Time: Networking starts at 5:30pm, speaker at 6:30pm
Cost: FREE, first round of appetizers compliments of SMARTNet Alliance.

Please note: Due to ongoing construction, parking on Elgin Street is limited. You can park for free at the Ottawa City Hall after 6pm.
If you have any questions about this event please send an email to info@SMARTNetAlliance.ca.
We are grateful for the support of our sponsors this month: