Description
Celebrating Sustainability in Local Business


Join us to celebrate the launch of London's Hub for business sustainability, Green Economy London. This Hub for business sustainability is hosted by the London Environmental Network.
Enjoy:

2 complimentary local beverages
Appetizers including cauliflower tacos, truffle mac n' cheese and more!
Win prizes in our "Sustainability Showcase Guessing Game", put on by our Founding Member's.
Hear from our guest speakers on sustainability in business and a local musician.
Together, with our business and institutional members, their employees, and supporting partners, Green Economy London proves the business-case for sustainability by demonstrating how reducing emissions can improve the bottom line, mitigate business risks, help develop a credible brand, and improve the ability to attract and retain consumers, shareholders, and top tier employees.


Help us celebrate the sustainability successes these members have achieved while being inspired to learn more about sustainable business practices in London and how your business can reduce it's GHG emissions, water or waste while improving your bottom line. Let's change the conversation, not the climate.

We encourage you to consider a sustainable method of transportation to and from the event and to have a safe ride home. Considering taking public transit, cycling, or walking if possible.


Meet our 10+ Founding Members at the event! We will be announcing the full list of Founding Members closer to the date so stay tuned!


---
Founding Partners: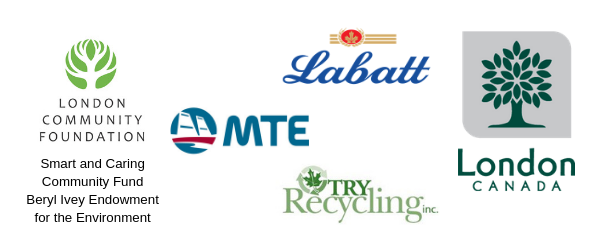 ---
Collaborators:
Centre for Environment and Sustainability at Western University
City of London
London Life Ivey Connects Community Internship Program

EcoCanada Co-op Program


---
Event Powered By:

Green Economy London Launch Event is bullfrogpowered with 100% green electricity.
This means that Bullfrog Power's generators put 100% green power into the grid to match the amount of conventional electricity the event uses, displacing energy from polluting sources. Across Canada, Bullfrog's green electricity comes from a blend of wind and low-impact hydro power sourced from new Canadian renewable energy facilities.
For more information on Bullfrog's green energy, visit www.bullfrogpower.com.