GREEN, MAGENTA, AQUA, AND ORANGE: A RAINBOW OF POLICY OPTIONS | VERT, MAGEN...
Description
"GREEN, MAGENTA, AQUA, AND ORANGE: A RAINBOW OF POLICY OPTIONS"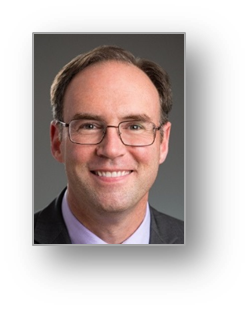 What is the best way to do a business case?
How much research goes into a policy proposal?
What is risk management?
This IPAC Fredericton event is designed for government policy, program and budget advisors. We will explore the top toolboxes being used today in the UK. They have developed guide books for public servants who are creating or improving programs, IT systems, budgets, infrastructure projects, and other government services. Easy to learn, a resource you can turn to over and over again. And they have checklists!
In addition to volunteering as President of the Fredericton IPAC team, Greg Lutes has 20 years of experience in the public sector, working in crown corporations, line departments, and central government. Currently, Greg is an Associate Partner with Pivot Consulting Inc.
Breakfast will be provided beginning at 8:00am and the presentation will begin at 8:30am.
Space is limited, so please register early to secure your spot.
Please note that the presentation will be delivered in English only; the Q&A period will be bilingual.
---
« VERT, MAGENTA, TURQUOISE ET ORANGE : UN ARC-EN-CIEL D'OPTIONS STRATÉGIQUES »
Quel est le meilleur moyen de faire une analyse de rentabilité?
Combien de recherche comporte une proposition de recherche?
Qu'est la gestion du risque?
Cette activité de l'IAPC-Fredericton s'adresse aux conseillers en matière de politiques gouvernementales, de programmes et de budget. Nous explorerons les principales trousses d'outils en usage aujourd'hui au Royaume-Uni. Dans ce pays, il y a eu élaboration de guides à l'intention des fonctionnaires qui créent ou améliorent des programmes, des systèmes informatiques, des budgets, des projets d'infrastructure et d'autres services gouvernementaux. C'est facile à apprendre, et il s'agit d'une ressource sur laquelle vous pourrez toujours compter. Et il y a des listes de contrôle!
En plus d'assumer à titre gracieux la présidence de l'équipe de l'IAPC-Fredericton, Greg Lutes a 20 ans d'expérience dans le secteur public, ayant travaillé dans des sociétés de la Couronne, des ministères responsables et le gouvernement central. Actuellement, Greg est un partenaire associé de Pivot Consulting Inc.
Le déjeuner sera fourni commençant à 8h00 et la présentation débutera à 8h30.
Le nombre de places sont limité, nous vous invitons à vous inscrire bientôt.
Veuillez noter que la présentation sera donnée en anglais seulement; la période de questions sera bilingue.