Greenland Photography Workshop with David Burdeny - July 11-17, 2019
Description
Greenland is an icon of landscape wonders and photographic possibilities for any photographer serious about travel, unique experiences and fine art expression. The pristine Arctic light, the monolithic icebergs and the colourfully dotted communities offer a once-in-a-lifetime experience of ecological and indigenous cultural exploration in one of the most remote areas of the world.
Come join reknowned Master Artist, David Burdeny, and multiple international Award-Winning Photographer, John Kosmopoulos, for a 7 day adventure in Western Greenland.
We will be staying in the only 4-star Hotel in the heart of Ilulissat, Arctic Hotel, and explore many of the most well-recognized areas of this pristine area by private boat while also exploring the land for some visually-stunning vistas.
The workshop also includes a session with both artists to explore editing workflows and participant photo reviews during the workshop. A two week follow-up will also occur online after the event.
LIMITED TO 10 PARTICIPANTS ONLY
This workshop is sure to sell out quickly.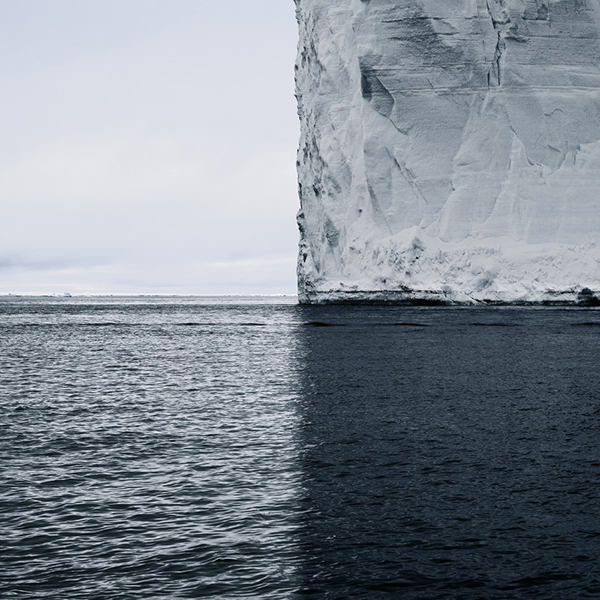 Cost: $5300 USD pp + Eventbrite Fee
A deposit of $1300 USD + Eventbrite Fee is required to hold your spot for the workshop. Total balance payable is required by March 15th, 2019. If you pay the entire amount all at once, you will save $200 USD pp. Please also see "Refund Policy" below.
Inclusions
In-situ guidance and advice from the instructors
6 Night Single accommodations (breakfast and transfer included)
Private boat charter during the workshop

Exclusions
Flights to and from Greenland (review baggage allowances).
Insurances (comprehensive Travel and Health insurances are mandatory). By purchasing a spot, you acknowledge that you will purchase such insurance for the workshop.
Food and drink expenses (other than what is included with hotel)

Recommended Equipment:

Camera (regardless of make / model)
Lenses (preferably wide-angles and those with a generous range or zoom)
A durable and sturdy tripod
Camera remote
Filters (polarizer, ND filters, IR filters)
Back-up gear and accessories
Laptop (for photo editing / reviews)

Note: Please ensure that you do not overburden yourself with equipment for travels.
Refund Policy
Please ensure that you understand and review this policy before making any commitments. If you are no longer able to attend, a 90 day written notice before the workshop start date is required for a full refund minus a processing and refund fee of $325 USD per person (which will be deducted from the balance).
Refunds will not be issued if you do not show up for the event or you have not provided written notice as above. The instructors are not responsible for travel delays, weather-related mishaps or unforeseen logistical issues. It is the responsibility of the participant to cover any unforeseen costs. In the unlikely event of a cancellation by the instructors, a full refund will be provided. The organizers reserve the right to cancel the event for any reason.
Fitness Level: Easy – Moderate.
Logistics: Ensure that you dress for the weather conditions and bring any personal necessities with you. Please also familiarize yourself with all aspects of travels to Greenland before making any commitments: Visit Greenland.
Meeting Location & Time: We will meet at the Arctic Hotel in Ilulissat on the evening of the first day of the workshop to review our itinerary and excursions.. There are daily flights from Iceland with Air Iceland Connect. It is recommended that you book your return flights early with Air Iceland Connect from Reykjavik Domestic Airport, Iceland to Ilulissat, Greenland.
Contact: For any inquiries and questions, please contact John Kosmopoulos directly by email at johnkosis@gmail.com.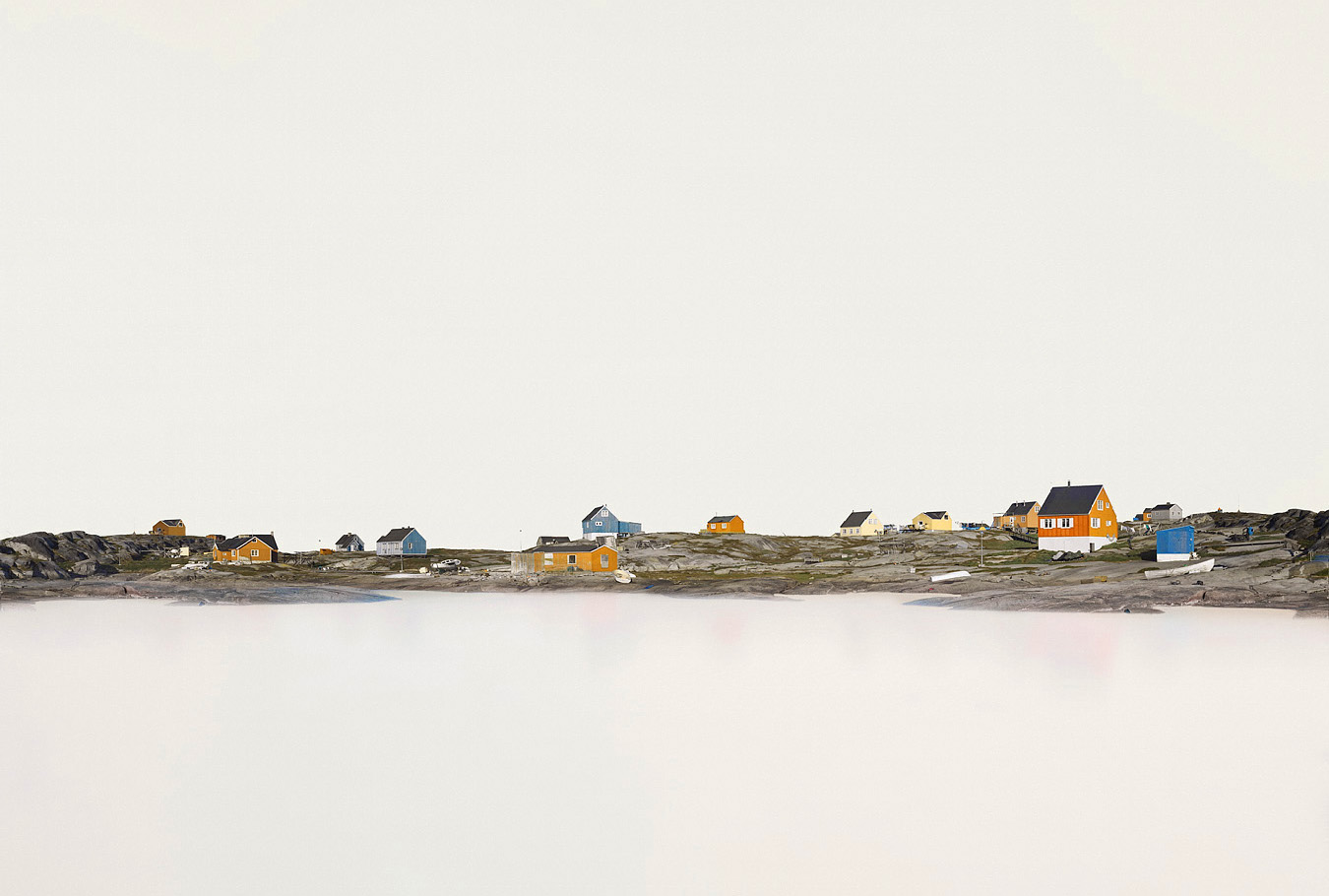 Instructor Biographies
David Burdeny graduated with a Masters in Architecture and Interior Design and spent the early part of his career practicing in his field before establishing himself as a photographer. Burdeny translates his intimate appreciation for the structure, details and metaphorical value of space into sublime observations on how the contemporary world is still pregnant with mystery and potential. His early work of square-format black and white images rendered space in stark, elemental terms. The spare landscapes seemed modeled to serve as liminal spaces - as thresholds and portals and points of departure that lead the viewer to a complex intimacy with the expressive force of empirical awareness. In subsequent series, Burdeny has explored both opulent and austere interior scenes that use the sensuality of colour to full effect. Whether focused on ordinary spaces or iconic settings, Burdeny's photographs occupy an artistic middle ground between the physical and the atmospheric, the concrete and the spiritual, the actual and the idealized. They represent not strictly what he found but his personal experience of these enigmatic and luminous locations.

Burdeny has featured his photographic series in numerous solo and group exhibitions in Canada, the US and throughout Europe. His work has also been widely published - including most recently Casa Vogue, The Guardian, The Corriere Dela Sera and the Moscow Times - and has been recognized with multiple International Photography Awards. In 2016, David was selected as International Nature Photographer of the Year for his series Salt.

David Burdeny lives in Delta, B.C. and works from his studio in Vancouver.
John Kosmopoulos is a multiple international award-winning photographer who embodies an "eclectic aesthetic fine art" (EAFA) philosophy of photography. He specializes in black and white and muted colour metallics photography. His work has been represented, published and exhibited in several international interviews, magazines, promotions, galleries, billboards and film. As an educator in both psychology and photography, he also conducts workshops around the world.
Kosmopoulos is always in search of an artistic enlightenment through the practice of an insightful imagination to fulfill his photographic vision as an artist. His signature images capture the complexity of beauty across multiple subjects and translate them back to the viewer with a felt aesthetic and visual sophistication that is symbolic, thematic and cinematic.
John Kosmopoulos, like his namesake, is a true citizen of the world. He lives with his family in the great city of Toronto, Canada.