Description
February's GreenScreen will feature the film "School's Out: Lessons from a Forest Kindergarten" (2013). Follow a group of kindergarten students as they explore the outdoors in their fresh air classroom.

We are so happy to welcome Karen Eilersen as our guest speaker. Karen founded Barrie's Discovery Child Care Centre in 1998. She is a Registered Early Childhood Educator and a Certified Forest School Practioner. Discovery Child Care has excelled in its mandates for environmental and social responsibility, community teaching, and educational programs - to bring children closer to nature and to bring nature to children. Karen will be speaking about the opportunities at the Forest School and the importance of reconnecting our children with nature.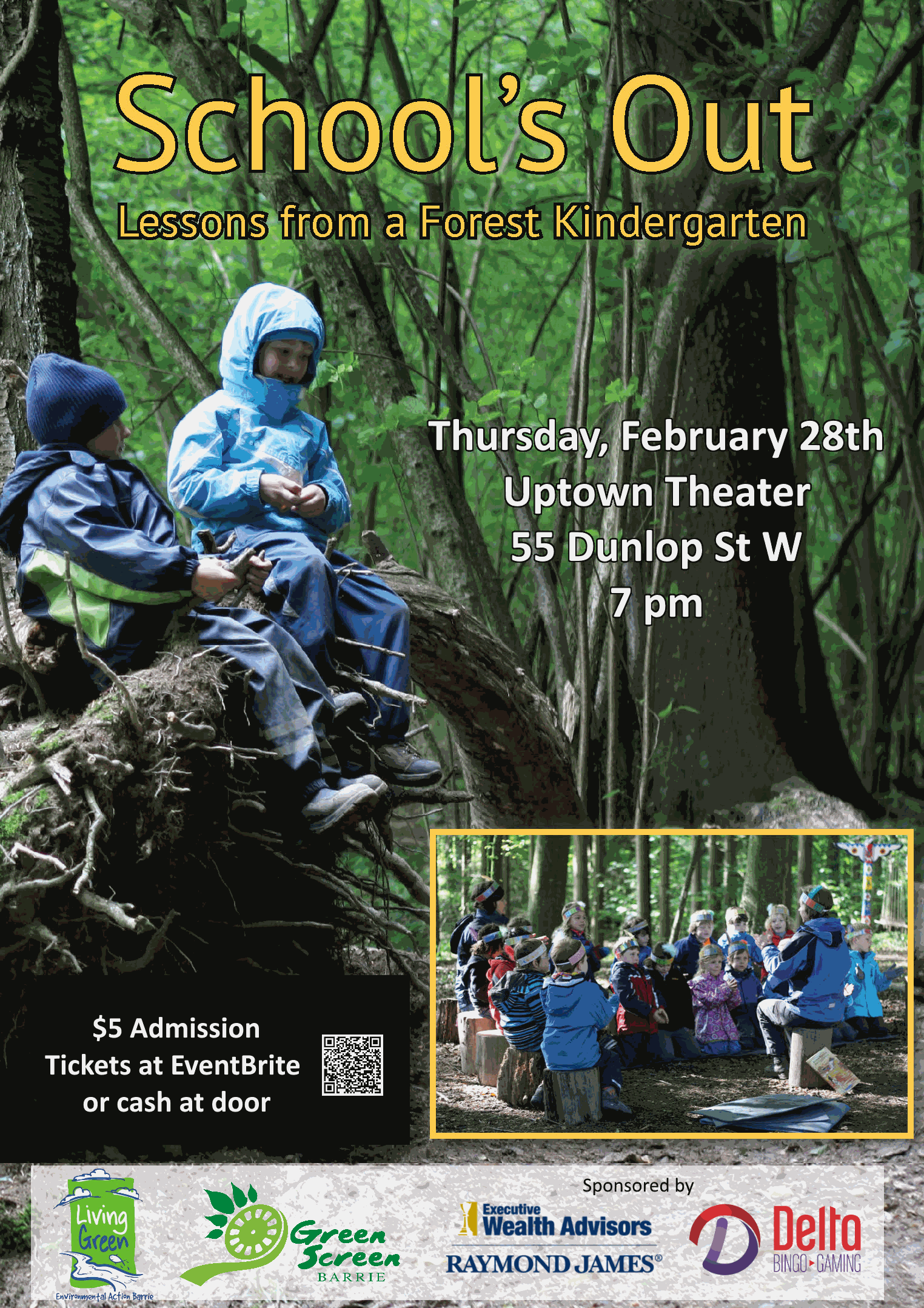 The event will be held at the Barrie Uptown Theatre (theatre #5 to the right of the concession). Admission is $5. Purchase tickets through EventBrite or pay cash at the door. The GreenScreen is the fourth Thursday of every month.

This is a zero-waste event! Please bring your own container for popcorn and fountain drinks. Popcorn will be $1 per scoop and drinks will be based on size. (If you purchased tickets online you do not need to print the tickets; simply tell us the name on the order).