Engage with GreenUR's dynamic staff and learn about the specifics of certain brands like Zara and Shien and specific greenwashing techniques
About this event
At this event, High School Volunteers will learn about the specific greenwashing techniques of stores like Shien, Zara, Fashion Nova, and H&M.
You will also have the opportunity to engage in dynamic conversation and innovative solutions-building activities with your peers and GreenUR's staff!
Earn volunteer hours while you learn how to dismantle the Fast Fashion system!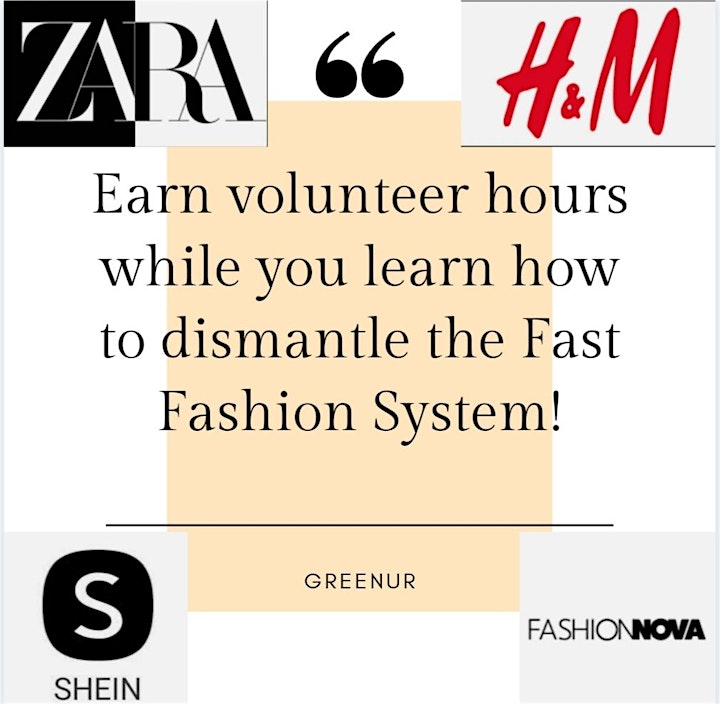 Organizer of GreenUR's "Dismantle-Fast-Fashion" Educational Workshop