You're in for a memorable class lead by skilled carver John Wager, artist. He will guide you in the art of greenwood carving. Bring lunch.
About this event
John Wager, a graduate of Fleming College Outdoor Education Program in Lindsay and Owner of John's Woodware Curve Lake First Nation 35, is highly skilled in the art of greenwood carving with hand tools.
Students would be wise to prepare for the workshop by educating themselves and following John on Instagram @johnswoodenware and view his extensive variety of unique spoons, knives and kitchen utensils.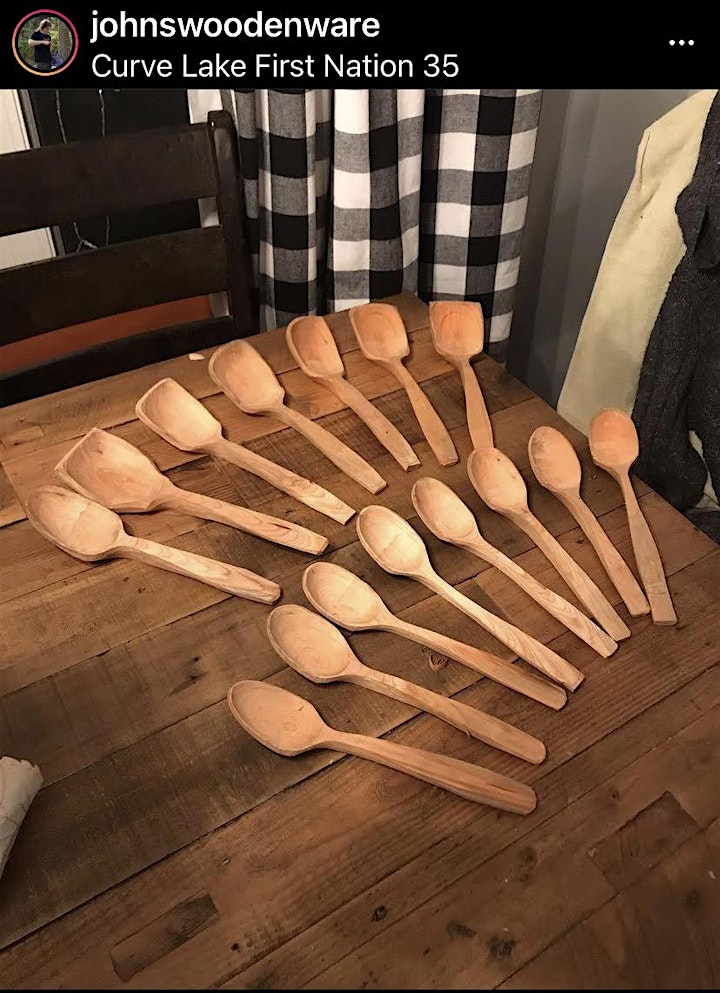 Organizer of Greenwood Carving with John Wager of Johns Woodenware, Curve Lake
Gamiing Nature Centre is  a not-for-profit charitable organization which serves the community with eco-educational programs.
Programs and services include eco-educational programs for schools, community groups and individuals.
This includes workshops, summer day camps, interpretive trail walks and more; shoreline restoration and erosion control; a nursery with native species of trees, plants and shrubs.