Description
Give the wonderful gift of a handmade spoon to a loved one for Christmas.
Join craftsman John Wager for an informative day on greenwood carving techniques. Through carving a spoon, you will be introduced to the exciting world of greenwood carving!
Cost of workshop $75.00
The day will include:
- Theory of greenwood working (history, understanding wood grain, tools, finishing)
- Knife techniques learnt through hands on carving
All tools provided
* Tickets are non refundable but are transferable
Payment Options:

-by e-transfer to office@gamiing.org , Please include password in message or email us promptly.
If paying by etransfer please email us your Name and phone number to verify your spot and so we are able to contact you
- Eventbrite. When paying with a credit card or PayPal, please note we add $3.00 to cover our cost of processing.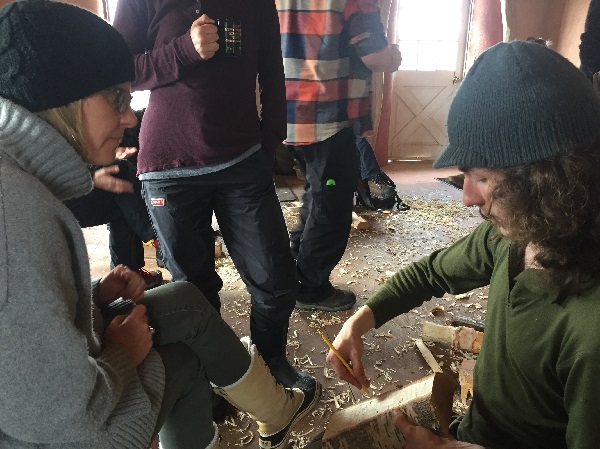 John Wager is Anishnaabe'nini. He was raised in Curve Lake, which is where he still resides. John has a passion for learning and sharing his First Nation heritage. He works as an Archeological Monitor for Curve Lake First Nation. When he isn't getting down in the dirt searching for arrowheads and other artifacts he's instructing for Canadian Bushcraft, carving, basket making or something crafty of the sorts. He holds a diploma in Outdoor and Adventure Education and has been taught carving techniques from talented Greenwood Worker, Maximilian of Woodsmans Finest. John is the owner and craftsman behind Johns Handcarved Woodenware and believes that everyone should have a wooden spoon in their life