Grey County Ride Guide - Thornbury Heathcote Route Launch

Sunday, 29 June 2014 from 10:00 AM to 12:30 PM (EDT)
Event Details
Explore Grey County, Ontario By Bike
Join us for a special guided tour and launch of the Grey County Ride Guide and Thornbury Heathcote Route on Sunday, June 29th 2014! 
When:  Sunday, June 29, 10:00am to 12:30pm
What:  Guided tour of new route with Ride On Bikes
Where:  Meet at and starting from Thornbury town centre (at the municipal parking lot, located behind the buildings on the south east corner of Bruce and Bridge Street)
Cost: Free. A Courtesy fee for guides is suggested. Bike rentals available and delivered to start point if pre-arranged with Ride On Bikes or from Blue Mountain Village. 
*Spaces limited – pre-registration required to ensure we have a space served for you.
Grey County Ride Guide - Thornbury Heathcote Route

Approximate route length: 20km 
Approximate ride and tour time: 2.5 hours, including stops enroute
Experience level: Using quiet county roads and roads with paved shoulders where possible. This route is suitable for cyclists with experience riding on roads, as some portions of route are on roads with shared traffic lanes. 
Route highlights: Towns of Thornbury and Clarksburg; Village of Heathcote, agricultural farmlands, orchards and farmgate sales; Escarpment and Georgian Bay views; Griersville; Beaver River and paddling experiences; Clendenan Conservation Area; art galleries, bakeries and more.
Brought to you by
Event a part of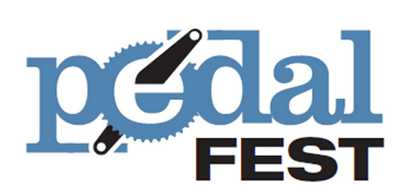 When & Where

Thornbury town centre - Meet at the municipal parking lot behind the buildings on south east corner of Bruce Street and Bridge Street
2 Bridge Street
Thornbury, Ontario M5T 2W5
Canada

Sunday, 29 June 2014 from 10:00 AM to 12:30 PM (EDT)
Add to my calendar
Organizer
Coordinated by Transportation Options and with the help of local area partners, Ontario By Bike was initially developed in the Niagara region in 2008. Following an enthusiastic reception and extensive market research, the Ontario By Bike Network (formerly the Welcome Cyclists Network) was launched in 2010 and is currently active in 39 regions across Ontario.
The network certifies businesses as bicycle-friendly and promotes cycling in destinations around Ontario. To view cycling information and businesses already participating visit Ontario By Bike's Great Places to Cycle 
There are now over 1,400 Ontario By Bike participating locations.
For more information on the Ontario By Bike Network, visit www.OntarioByBike.ca
Transportation Options is a non-profit organization dedicated to fostering sustainable mobility and tourism solutions across Ontario. For more information, visit www.transportationoptions.org
Other successful Transportation Options projects include the Bike Train Initiative and Parkbus. For more information, visit www.biketrain.ca and www.parkbus.ca
-----------------------------------------------------------------------------------------------------------------
Cet atelier est coordonné par Transportation Options avec l'aide des partenaires locaux. Les premiers ateliers 'Ontario By Bike' Workshops ont été conçus et présentés dans la région de Niagara en 2008. Ces ateliers ont reçu un accueil enthousiaste; après une solide étude de marché, le réseau l'Ontario à vélo (anciennement le Welcome Cyclists Network) a été lancé en 2010; il est actuellement actif dans 39 régions de l'Ontario.
Pour avoir accès à de l'information sur le cyclisme et savoir quelles sont les entreprises participantes, visitez L'Ontario en vélo.
Il y a maintenant plus de 1,400 entreprises Ontario à vélo qui participent au programme.
Pour de plus amples renseignements sur le réseau L'Ontario à vélo, visitez http://www.ontariobybike.ca/francais
Transportation Options est un organisme sans but lucratif qui fait la promotion de modes de transport et de solutions touristiques durables en Ontario. Pour de plus amples renseignements, visitez www.transportationoptions.org
D'autres projets de Transportation Options connaissent un grand succès comme les projets Bike Train et Parkbus. Pour de plus amples renseignements, visitez www.biketrain.ca et www.parkbus.ca