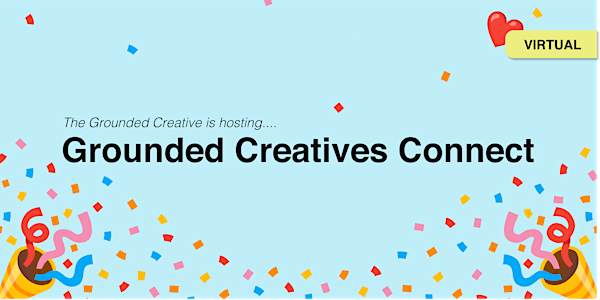 Grounded Creatives Connect
Welcome to The Grounded Creative's online learning and community session.
About this event
Join us for our first Grounded Creatives Connect Event! 👋🏼
The Grounded Creative is a digital design and branding studio dedicated to crafting unapologetically bold and memorable brand experiences for the doers and disruptors in the community. These events are our effort to create a space for entrepreneurs, business owners as well as spiritual and creative folks to find connection, support, and advice and celebrate their milestones to date!
These event will be hosted on Zoom on the third Thursday of November 2022, December 2022 and January 2023 from 7-8pm (Toronto time). We're so excited to connect with you! Once you register, the Zoom link will be emailed to you, so be sure to check your spam and inbox!
Please note that these are each single sessions, meaning you do not have to had attended the previous one to attend the next one! You can attend the month that works best for you or even multiple!
P.s Follow us on the gram as we count down to the event @thegroundedcreative