Registration is now closed, but you can still participate! Please visit www.ministersnetwork.ca for all the conference links.
About this event
Registration is now closed, but you can still participate! Please visit www.ministersnetwork.ca for all the conference links.
In this day of so many uncertainties and winds of doctrines, the Church must be rooted in the Word of God and become houses of prayer. This is not an add-on for believers but a priority for all. This year's National Conference will focus on these two areas and other pertinent topics.
You will receive your conference link approximately one week before the conference date. Don't forget to check you Spam/Junk folder, just in case!
Also, please register for one of our concurrent Breakout Sessions. Descriptions can be found below.
BREAKOUT SESSIONS (PLEASE REGISTER FOR ONE ONLY)
Session #1 - The Generosity Principle: Unlocking Kingdom Business in your Context
Canada's leading Christian Business minds assemble to equip and inspire you to develop a Kingdom Business mindset for you and your Church.
Session #2 - The Multiplication Mindset
From groups to growth, multi-site to church multiplication, expand your thinking with proven 'Made in Canada' strategies and move your church forward.
Session #3 - Ready for Anything: Survival Tips for Uncertain Times
Discern the times with this power-packed combination of prophetic insight and practical tips for thriving in 2021.
Session #4 - Developing Prophetic Teams
Healthy prophetic ministry is so important in the days that we are in. Learn practical tools and tips on how to develop prophetic teams in your church and build a healthy prophetic culture.
Session #5 - Releasing Creativity in your Church & Life
Leading Canadian Church Creatives lead this compelling conversation to propel you and your church forward with flourishing creative teams and a creative mindset.
Session #6 - Next Level Worship
Release the heart of worship in your church while equipping your church with the best in practical tips and tricks from the Global Team at Worship Leaders Collective.
Session #7 - Building a Kids Ministry that Captures the Heart of Gen Z
The heart of every thriving church is generations. These may be uncertain times, but you are not in this alone. Learn what's working and what's not from leading Canadian voices, building growing Kid's Ministries in the 21st Century!
Session #8 - Next Gen: Helping our Students Understand the Difference Between "Social Justice" and "Biblical Justice"
Racial Injustice and the social justice movements have swept across North America this past year where many of the students in our churches have participated in protests, marches and a unifying call for reforms. 75% of students only read their bible once a month or less. How do we help students shape their thinking/spirituality to see this from a biblical perspective?
Session #9 - Fast Forward: Leading Into the Future
We are currently living in times of unprecedented change. God's desire is that the Church would be on the 'cutting edge' of creativity and innovation, not 10-15 years behind. Listen in on some great discussions about different ideas/concepts of how we can lead forward 2021 and beyond.
Session #10 - Breaking the Cycle of Crime and Incarceration
Canadian Christians for Justice & Mercy (CCJM) has launched a National Initiative where Christians are creating sustainable intergenerational change. Learn more about how Christians and the church have been strategically positioned to be the solutions center for restorative justice programs. A Christ centered approach bringing hope to our Nation of Canada.
For more information, please contact us at admin@ministersnetwork.ca.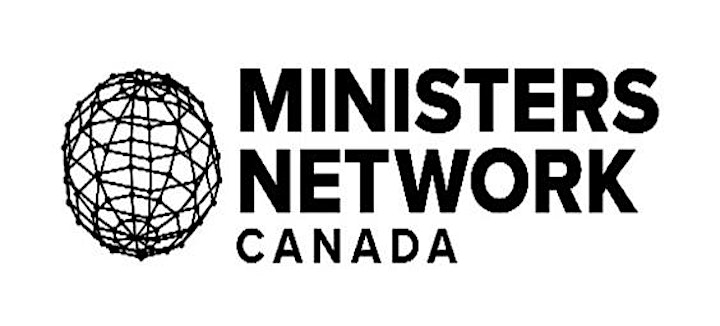 Organizer of Grounded in Truth, Rooted in Prayer