Description
Groundswell SocialS is a weekly gathering featuring local folk (including entrepreneurs, leaders, activists, professionals, & other inspiring people), who are making on-the-ground, real positive change and are eager to share their experience and knowledge with the greater community.
Call it social enterprise, community building, social innovation, change-making, meaningful work, professional development, or just kicking back with a drink and a room full of curious, smart, heart-centered doers (yes, this means YOU!) - come and find your community here.
Doors at 5:00pm | Speaker at 5:30pm | Bar open until 8:00pm
---
Meet our Speakers!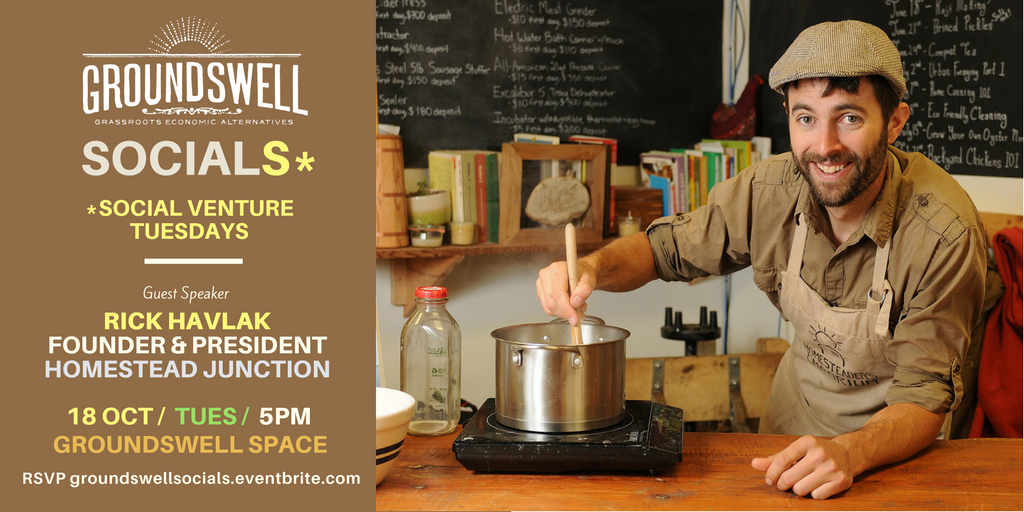 Rick Havlak first came to Vancouver in 2006 to study at UBC. Inspiration for the shop hit two years ago from his own experience trying various food projects. When setting out to make cheese, jam, and roast coffee he wasn't sure where to begin.
Finally, after searching all over town and ordering supplies online, he jumped right in – and on the first try wound up with sour milk, fruit syrup, and burned beans (ah, the trials and tribulations of a start-up small business owner)! Homestead Junction is designed for people in the same boat; whether you're motivated by curiosity, love of learning, nostalgia, local self-sufficency, or the environment, we think learning to make your own food and household supplies should be fun and easy, not frustrating.
About Homestead Junction
A shop and DIY centre located just around the corner from Groundswell on East Hastings, Homestead Junction offers accessible, quality supplies for self-sufficiency, especially those that would otherwise be difficult or inconvenient to source.
---
EACH WEEK
A new speaker, or set of speakers, will share their story and experience and engage in dialogue with attendees in a Q&A session. Afterwards, the bar will remain open and you can stay - or come late and join us then! - for a casual, warm soiree where you can energize and grow the groundswell of social change together, with play and work.
---
Past Speakers
October 11th
Back-country ranger, backcountry ranger, entrepreneur, leadership educator, and aboriginal rights advocate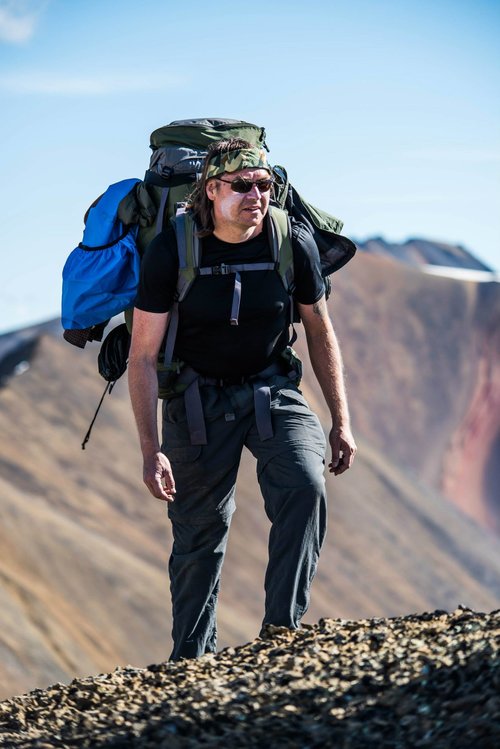 October 4th
Inter-disciplinary Artist - Mediums/Formats: Digital Media/Web/Installations/Public Art/Community Based/Engaged/Dialogues
Founder & Chief Community Officer, Hives for Humanity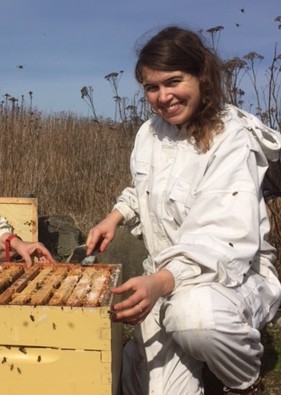 Queer Pinay activist and community organizer of Denim Vest and Heartwood Cafe
---
A $10 donation gets you in with a drink in your hand, but no one will be turned away: please email socials@groundswellcommunity.ca if the entry fee is a barrier to your attendance.
Join the conversation: #GroundswellSocialS
Follow us on social media: fb.com/groundswellroots | twitter.com/groundswellyvr
Say hi - hello@groundswellcommunity.ca