Description
Groundswell SocialS is a weekly gathering featuring local folk (including entrepreneurs, leaders, activists, professionals, & other inspiring people), who are making on-the-ground, real positive change and are eager to share their experience and knowledge with the greater community.
Call it social enterprise, community building, social innovation, change-making, meaningful work, professional development, or just kicking back with a drink and a room full of curious, smart, heart-centered doers (yes, this means YOU!) - come and find your community here.
Doors at 5:00pm | Speaker at 5:30pm | Bar open until 8:00pm
---
You are invited!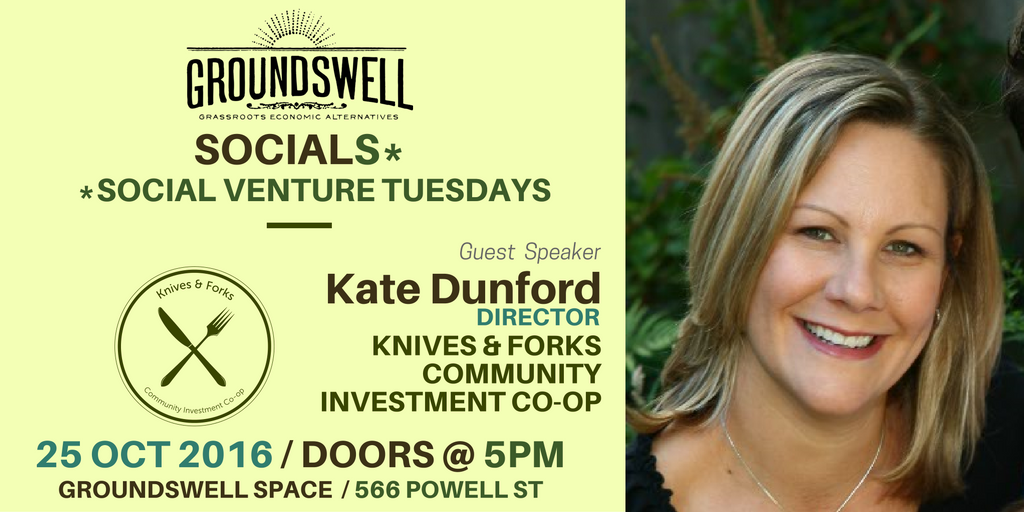 October 25th
Meet Kate Dunford, Founding Director/Operations Manager of Knives & Forks Community Investment Co-operative
Incorporated in November 2015, Knives & Forks Community Investment Co-op's mission is to promote and provide strategic and responsible community investment in local food production and distribution. Our goal is to provide capital to support local food-related economic activity and increase access to a sustainable local food supply for British Columbians. Funds invested by K&F members are loaned to businesses with outstanding management, the capacity for innovation, and demonstrated demand for their product or service. Through Knives & Forks investments we hope to create meaningful relationships between loan recipients and member mentors.
At her day job with Vancity as Community Investment Manager, Kate worked on the planning and development of the co-op with Slow Money Canada. She was so inspired by the concept that she felt compelled to join not only as a member, but as a Founding Director. In addition, she has taken on the role of operations manager for the past 8 months.
Kate's love of food, passion for co-ops, and concern for local food security are all fed through her work with the investment co-op. It provides her with opportunities to share what she has learned through the development of Knives & Forks with other start-up investment co-ops across BC, and to be increasing connected to the local food system and those small investors who want see their money at work in their local economy.
---
EACH WEEK
A new speaker, or set of speakers, will share their story and experience and engage in dialogue with attendees in a Q&A session. Afterwards, the bar will remain open and you can stay - or come late and join us then! - for a casual, warm soiree where you can energize and grow the groundswell of social change together, with play and work.
---
Past Speakers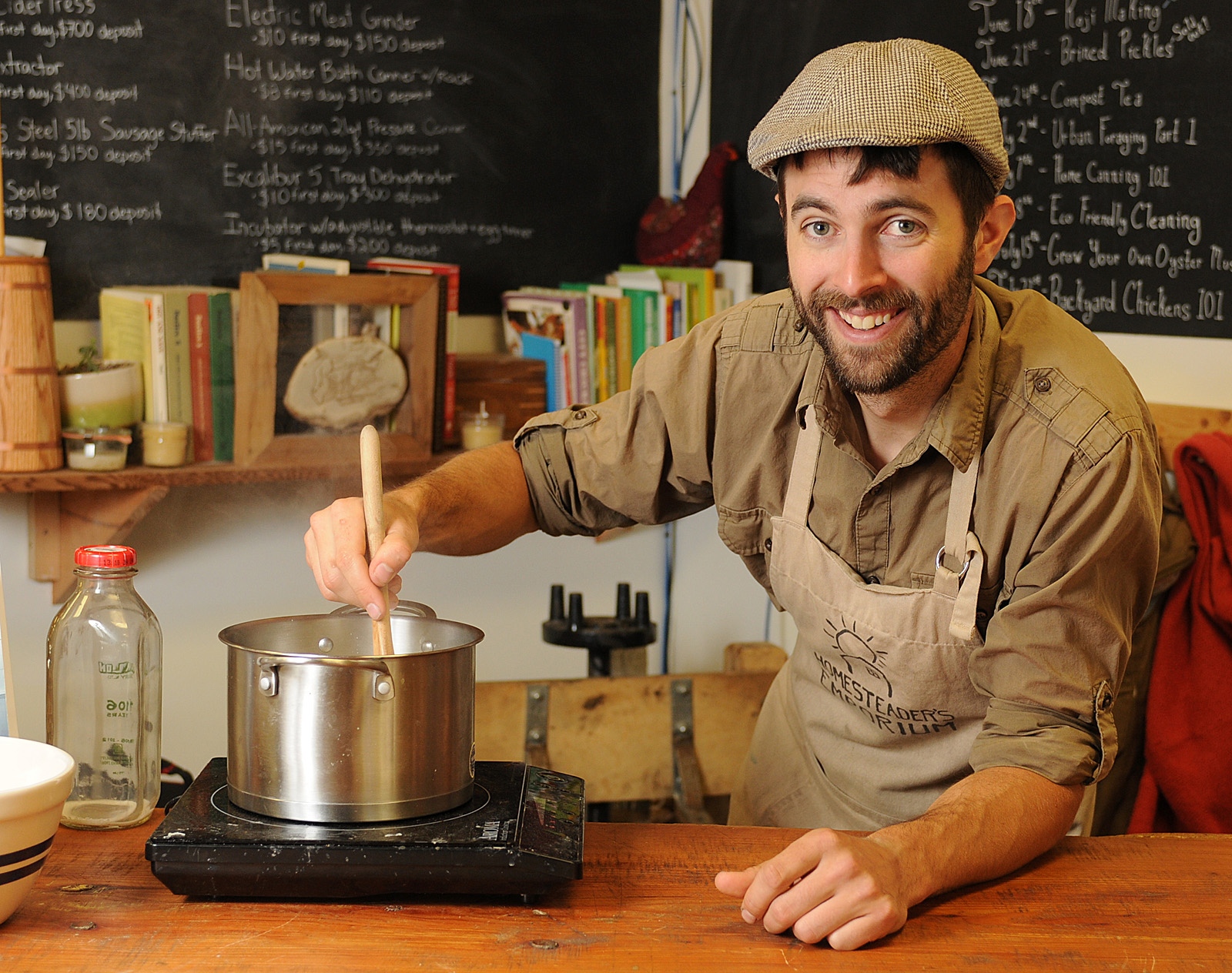 October 11th
Back-country ranger, backcountry ranger, entrepreneur, leadership educator, and aboriginal rights advocate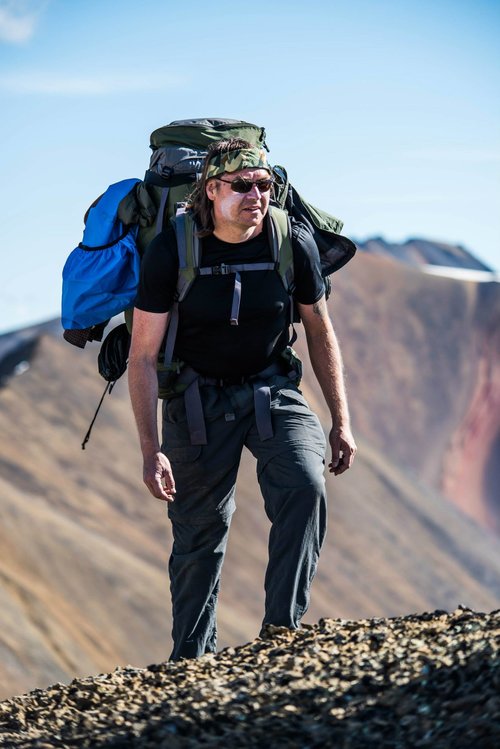 October 4th
Inter-disciplinary Artist - Mediums/Formats: Digital Media/Web/Installations/Public Art/Community Based/Engaged/Dialogues
Founder & Chief Community Officer, Hives for Humanity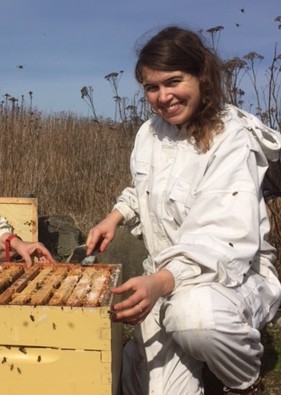 Queer Pinay activist and community organizer of Denim Vest and Heartwood Cafe
---
A $10 donation gets you in with a drink in your hand, but no one will be turned away: please email socials@groundswellcommunity.ca if the entry fee is a barrier to your attendance.
Join the conversation: #GroundswellSocialS
Follow us on social media: fb.com/groundswellroots | twitter.com/groundswellyvr
Say hi - hello@groundswellcommunity.ca