Oct. 16 (NEW) time is *** 5:30 - 6:45 pm ...Doors open at 5:15pm All further event times will be advertised as above poster shows!!
About this event
Community style Reiki offers support for individuals with the comfort of affordable community pricing. Participants receive whole body, energetic support, inviting you to choose an option of booking for a private session for both modalities or single sessions if need be. A series of community sessions is a blessing to self-care!! Please join us.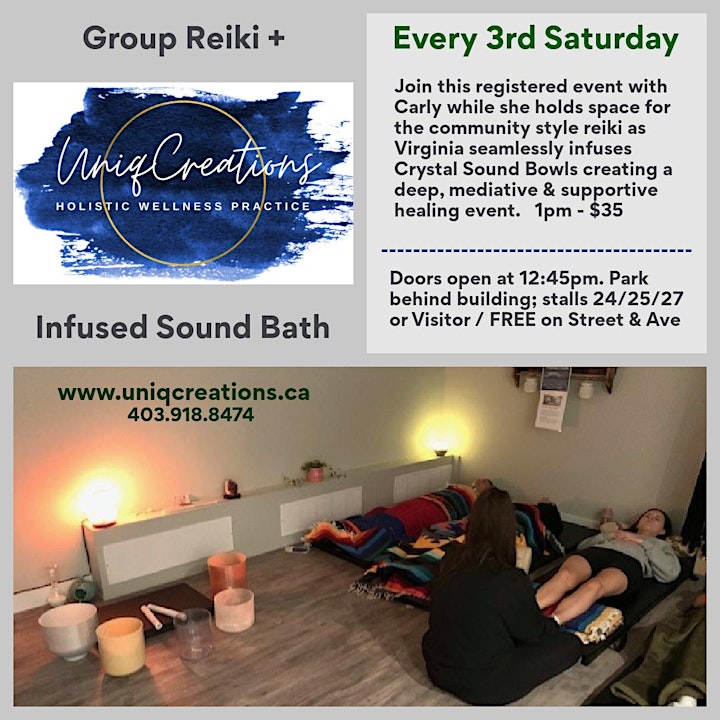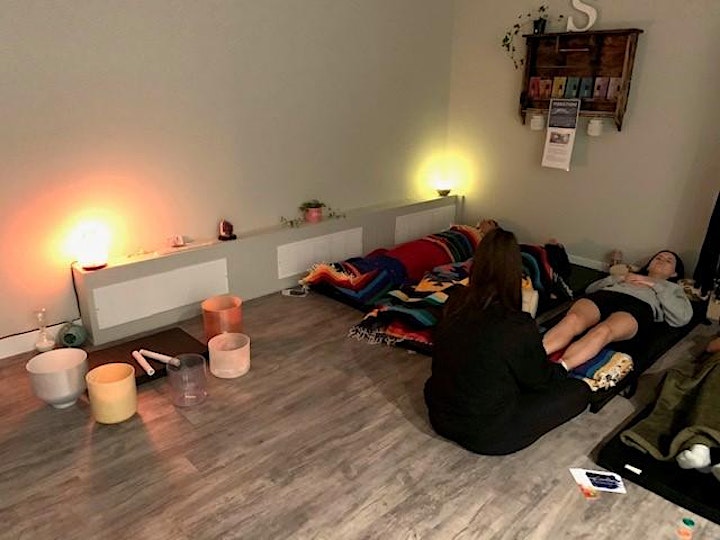 Organizer of Group Reiki + Crystal Singing Bowls
Virginia lives a life supported by holistic wellness practices. Her experience and passion to inspire growth amongst community and clients through education and knowledge develops on a regular basis.
Sharing and caring within the open studio portion at Uniq Creations, provides a space of sanctuary where we can all feel safe to discover, develop and deliver our inner self.
With a host of upcoming integrative classes based around DoTerra Wellness, set within the 5 Elements ( Earth, Metal, Water, Wood, Fire ), the change in Seasons ( Autumm, Fall, Winter, Spring, Summer ), nutrition plus aspects of yoga and somatic movement practices to support one another in being engaged and embodied to self-empowerment.
I invite you to bring one person to each and any interactive event to learn and reflect together while building a sense of community. 
In Good Health,
Virginia