Description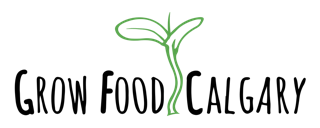 Are you taken aback by the price of groceries?
Do you worry about the nutritional value of your food?
Are you concerned about the safety of your food?
Have your kids lost their connection with nature?
Do you feel helpless about the environment?
Do you need more exercise?
Believe it or not, there is One Thing that is a solution to all these problems.
Gardening!
By going your own food you can have an impact every one of these issues.
Reduce your grocery bills, get more exercise, reconnect with nature, be kind to the environment, build community. All of these can be accomplished with one action: Gardening.
At GrowFoodCalgary, our mission is to teach Calgarians how to grow healthy, sustainable and cost efficient food for themselves and their families. Ultimately, we'll grow a local food producing community, passionate about a natural approach to growing food.
If you know nothing (or very little) about growing your own food, GrowFoodCalgary is for you.
Grow Food Calgary consists of six sessions over eight months where our experts will help you grow some of your own food in 2017.
The first two sessions which will take place on April 22 at 9am - 12pm and 1pm - 4pm making it a full day. April 22 is Earth day and starting to garden is a great way to honor this day! The following five sessions will take place on a Saturday morning from 9am to 12pm. All sessions will take place at the Calgary Zoo in the Karsten Discovery Centre Auditorium. We have an amazingly diverse line up of experts and garden speakers.
Our Program includes (subject to change):
April 22 from 9am - 12pm: Gardening Naturally, Growing Sprouts, Garden Design, Seeding Indoors
April 22 from 1pm - 4pm: Soil, Growing Backyard Veggies, Hands-on Tomato Transplanting, Interview with John Mills from Eagle Creek Farms
May 13 from 9am - 12pm: Weeds, Rain Barrels, Permaculture, Growing Warm Crops
June 24 from 9am - 12pm: Perennial Fruit Trees, Bugs, Harvesting Edible Natives
September 23 from 9am - 12pm: Tips and Tricks for Next Year, Food Sustainability, Hands-On Seed collecting, Putting Your Garden to Sleep
October 21 from 9am - 12pm: Composting, Vermiculture, Making Sauer Kraut, Harvesting Edible/Medicinal Mushrooms