| | |
| --- | --- |
| Grow U FREE Summer Learning Series | |
Event Details
People are anxious to improve their circumstances but are unwilling to improve themselves;
they therefore remain bound.
James Allen, As a Man Thinketh
Is there one thing that you know that you could do today? One step forward towards where you want to be? We all have at least one step that if we took it, would move us in the direction we want to go. Why don't we take that step? Because we are always looking for the next big thing, the homerun. But the big jump to get us from here to there is the one thing we can do today. It is really a process of small steps.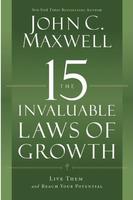 In this FREE Summer Learning Series, you will learn the necessary action steps to begin to grow first yourself and then your business. You will come away with practical action items that you can begin to implement immediately. This is a great opportunity to network and learn. 
When & Where

Whitby Chamber of Commerce
128 Brock Street South
Whitby, ON L1N 4J8
Canada

Organizer
The quiet voice of change that keeps the focus on the end goal to accelerate success.

I have spent a lifetime helping people navigate from where they are to where they want to go. For some that's been an issue of being stuck in their own leadership or self-leadership, unable to make a commitment and follow through with it themselves, unable to lead their teams to where they want to go. For others it's been unlocking a limiting belief that's held them back. So whether there's an opportunity in front of you that you need some skillset development or maybe there's an opportunity in front of you that maybe there's a limitation, either way what I do is I help people unlock their potential.