Learn time-proven and result-driven strategies and tactics to expand your market to the US and find what Canadian funding is available
About this event
With the US economy SURGING, many Canadian companies are deciding to finally make plans to market and sell to the US in 2022.
The pandemic has had some fundamental changes in what works in marketing and what does not. Sales and marketing processes are now much more digital and buyer-driven.
In order to help you scale up your business, improve your marketing strategies, and expand to the US, on this Webinar we will share important and useful insights on:
What marketing tactics and strategies are currently working to drive demand in the US
How to develop an effective marketing plan to expand your market
How to create winning marketing campaigns with a small team or no marketing team
What government funding is available to support your plans to expand yout business in the US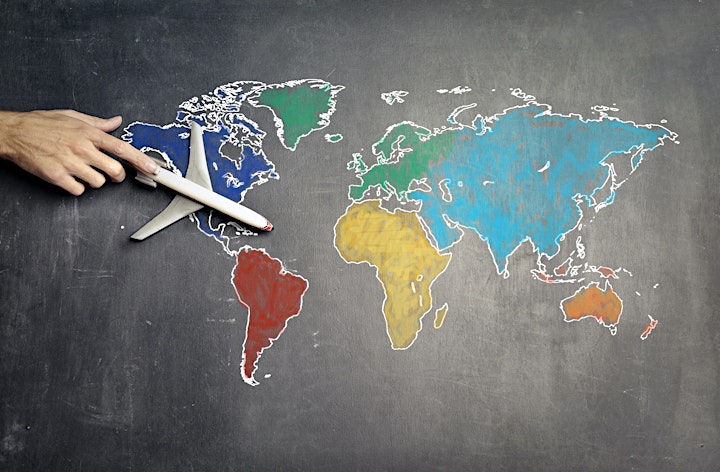 About Funding Grants
We will be discussing mutiple funding grants:
CanExport - Funding Grant to focus on NEW markets with <10% international sales OR <$100,000 revenue in last 24 months.
Ontario Job Grant - Third party training where you are paying a vendor to deliver training to your employees to acquire skills that will help you expand your business abroad and within Canada.
Hiring Grant - 75% of wages (to a maximum of $7,500) for hiring postsecondary students
What will you learn?
This Webinar is the perfect time to learn the proven strategies and tools to start working on your new marketing strategy and focus on new geographies!
After the Webinar, you will be able to:
Start creating your own new marketing strategy to quickly expand to the US
Identify specific tactics and activities you can start executing in 2022 to build and/or grow your company's presence in the US
Understand available Canadian funding grants and start your application to secure them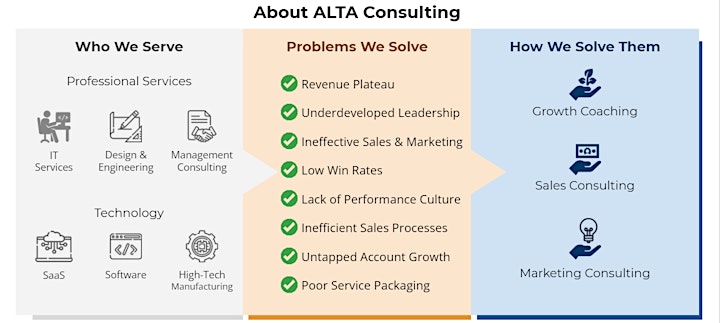 ALTA Consulting has been helping Canadian companies like yours sell into the US for over 5 years.
After seeing what works and what can go wrong, we can help you avoid the common pitfalls and ensure your highest chance at successful launch.
Organizer of Grow your Manufacturing Business in the US with Govt. Funding Grants